Same color, similar leather, same platform, identical structure, 90% alike. What makes them different is the hardware at the front with

Fendista

.

Here they are.


Fendi Fendista
YSL Tribute 105 pumps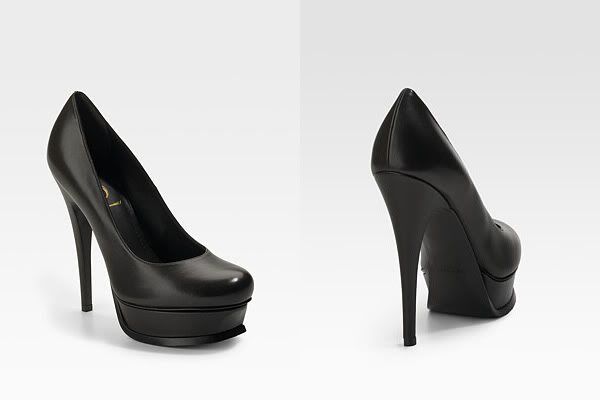 Image credit: saks.com
What do you think?




PS.

another difference is their soles. One is black, one is natural.