I've never owned a maxi dress before, and was always searching for one that doesn't look too feminine. I finally purchased this full length dress which gives a summery feel whenever I see it in my closet. Did a photo shoot today with my cousin and her adorable Hermes Garden Party and accessories!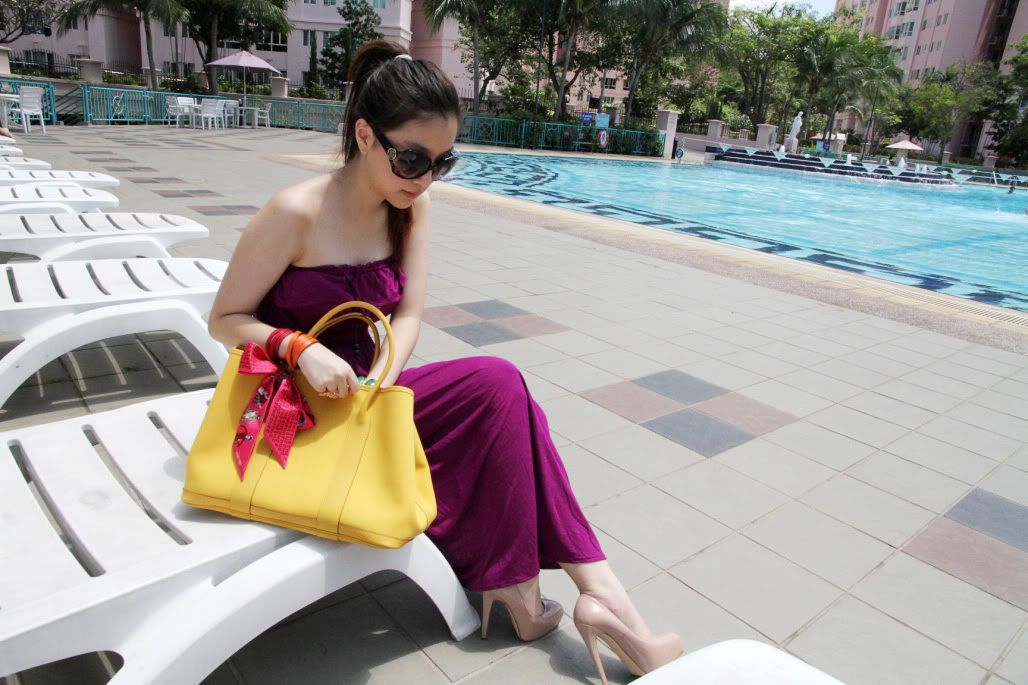 There are a lot of color palettes, solid ones, combined in this single look for a beach or pool party. Take a look at how the magenta dress builds a gorgeous connection with the cherry red and orange bracelets, and the yellow bag and a that little pink twilly.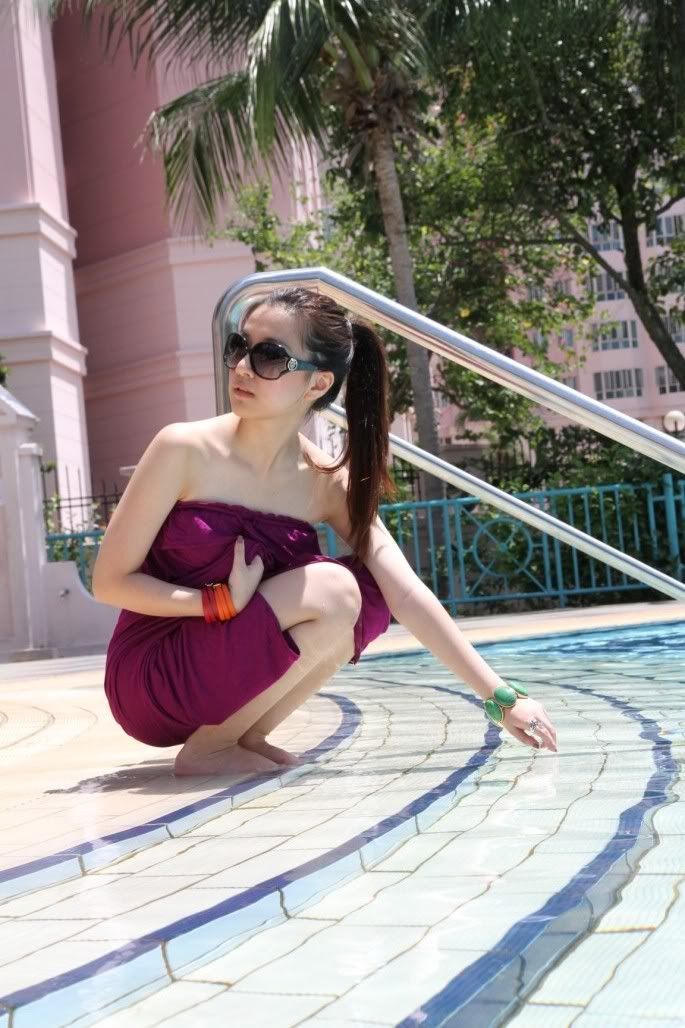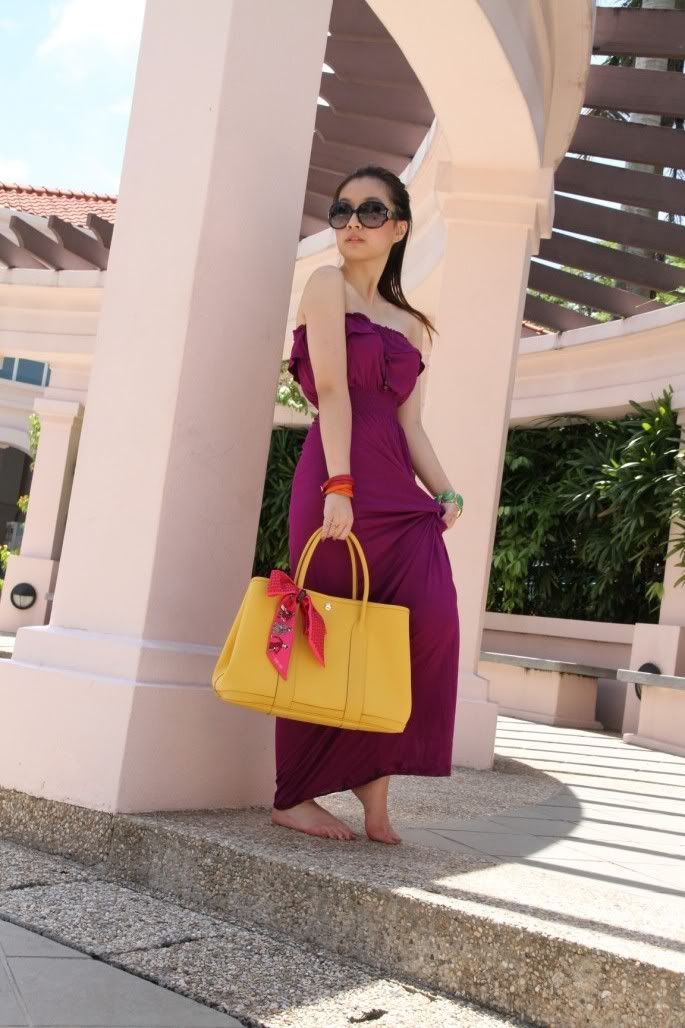 I'm wearing maxi dress from
Forever 21
, green stones bracelet from H&M,
Gucci
sunnies, Hermes yellow Garden Party and Hapi 3 MM bracelets in red and orange.