As much as I want to jumpstart an existence in the fashion industry, name it 'style-blogging', I have never expected that I would get a chance to attend an iconic, extravagant and mind-blowing luxe party like this. Once again, big thanks to
Bagaholicboy
and Club21.
Nevertheless, let's bring out the prodigious photographs from the event.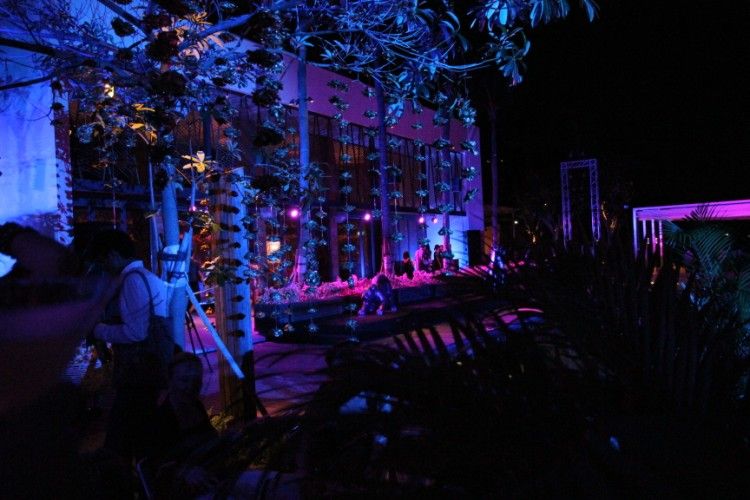 Look at the venue by the pool. The deeply mesmerizing purple, blue and pink lighting definitely make the runway look ultra chic and elegant. Stylish guests sipped prosecco and margarita cocktails around the twinkling pool and were served mini fish and chips, mini burgers and mini lemon meringue pies.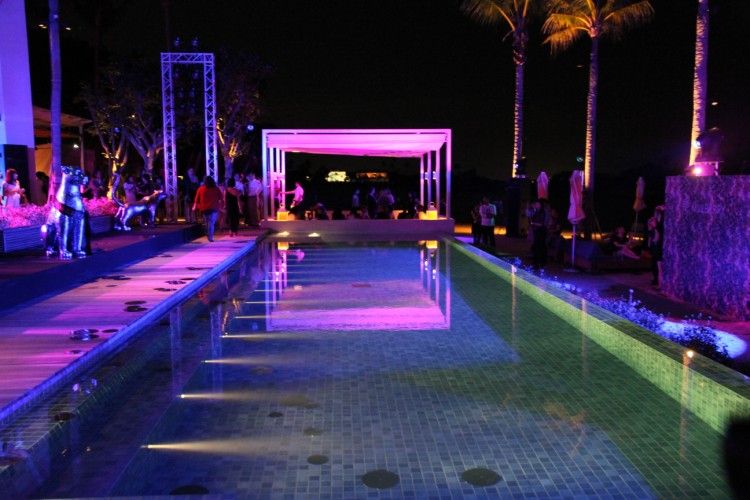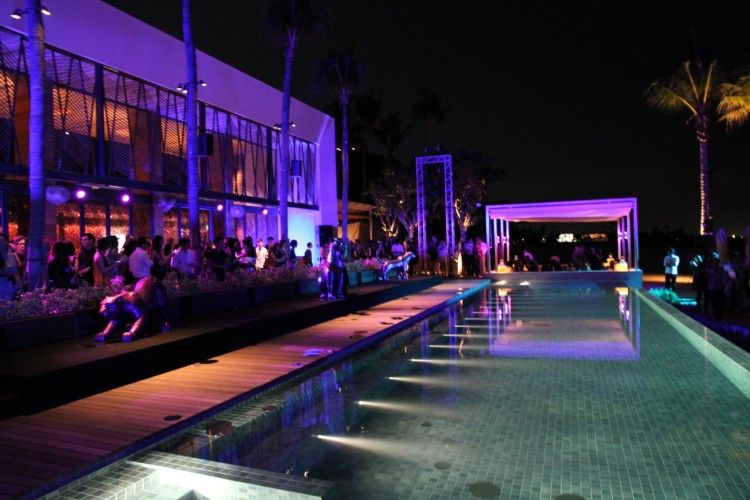 Here comes the models showcasing the latest season bags.
P.S
. for me it wasn't really just about the bags. I worship everything from the collection top to toe!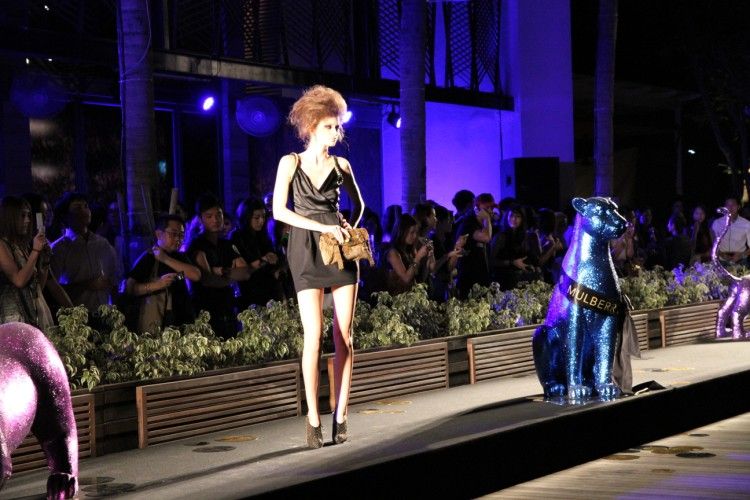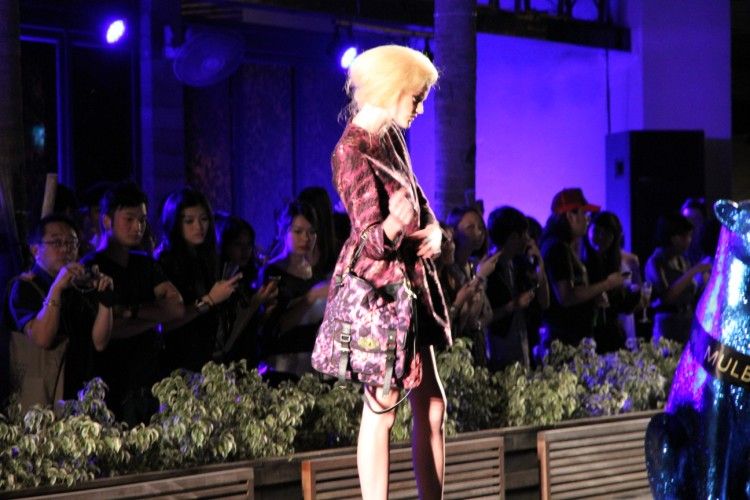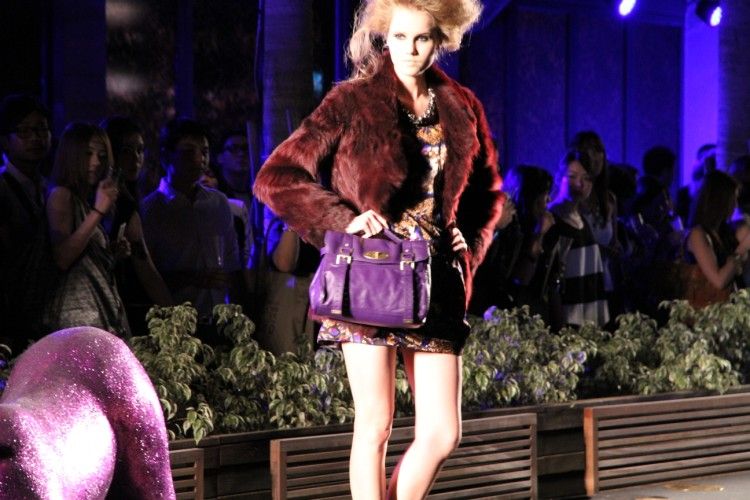 French bulldogs strutting down the runway!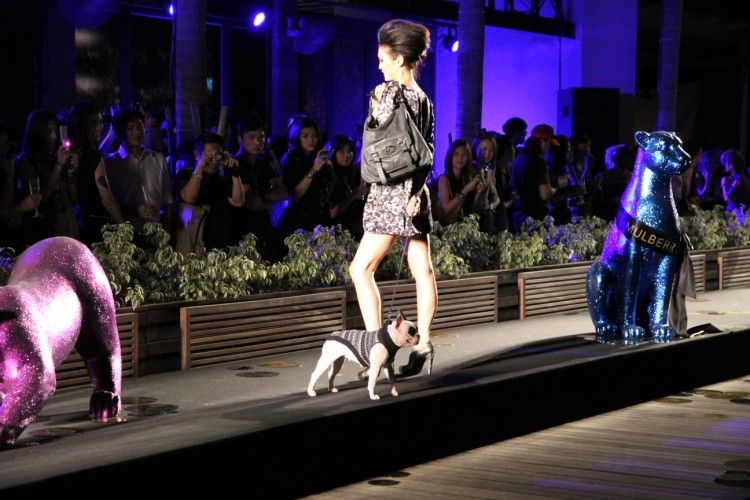 Needless to say, the final runway walk took my breath away. Absolutely stunning collection.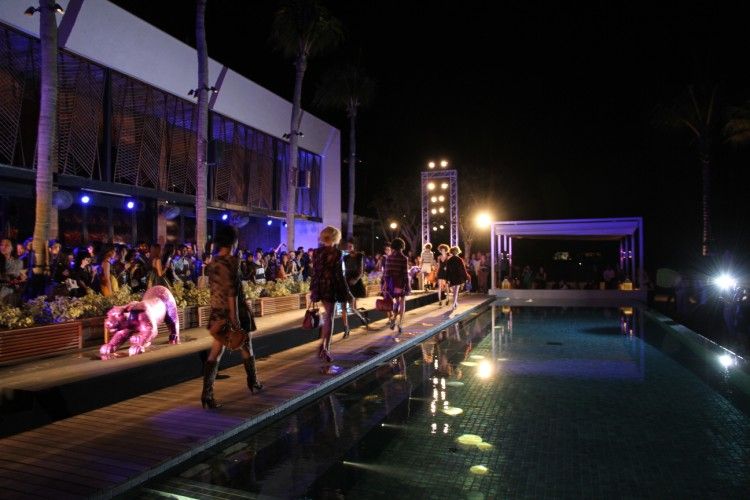 And finally! The most anticipated DJ of the night, Alexa Chung.
She is truly a natural beauty. No one can pull a simple white shirt with the front knotted up as chic as her. Not even close.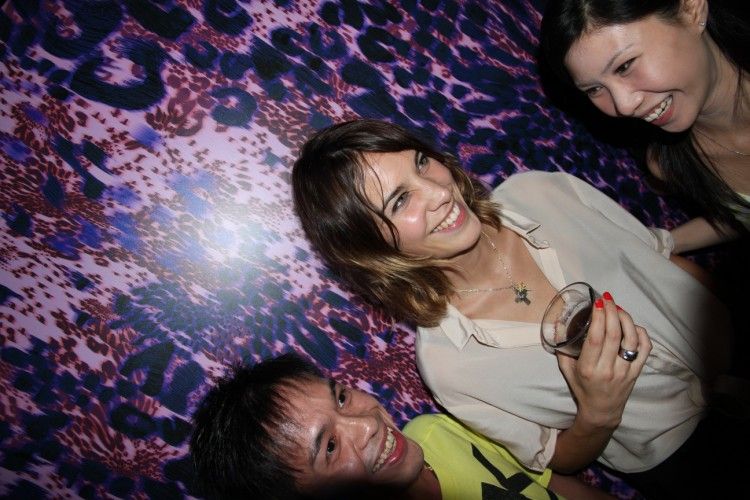 She was so friendly and down to earth in person. Also, I was very pleased to be introduced to the so called 'little contingent of bloggers'.
With Dottie from
Story of a dot
.
I had a blast last night. I've never seen so many Alexa bags in different materials and colors carried at a single event. What a sight! So much for the first international premium brand fashion launch party I attend here in Singapore. My heart goes for Mulberry.
Don't forget to check out other coverages from the show
here
and
here
.