For those who follows my twitter, you all may have it in mind that I'm currently drooling over leopard pony hair shoes. When I am looking for the perfect pair, of course I always do a little research. Here are my findings that I want to share with you.
As always, let's begin with the ultimate holy grail. The very first pair that caught my attention are the wedge booties.
Giuzeppe Zanotti
Printed Leopard Low Boot wedges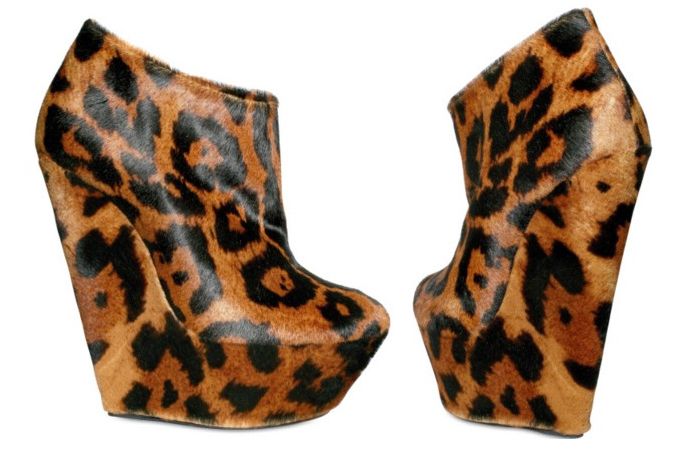 Buy them online
here
for USD 1195.
Another option is by the 'coolest of the cool' young and talented designer, who's also my personal favorite, Alexander Wang.
Alexander Wang
Alla Wedge Mule
Priced at USD 893 from Mytheresa.com
here
.
This is a picture of how they look like when they're worn. Image courtesy of
Element of Style
.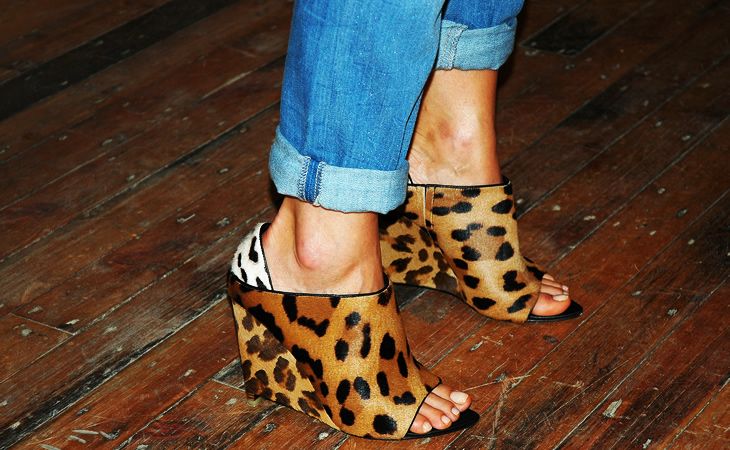 At the same time, lace-up booties are also everywhere on the runway. Now who can refuse these beauties?
Christian Louboutin
120mm Lady Derby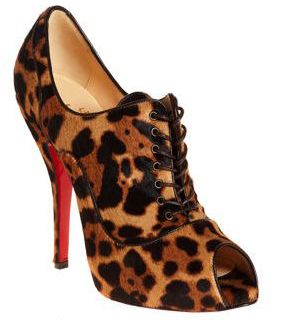 Barneys New York has them
here
at USD 1175.
When it comes to pumps, YSL always catches my attention.
Yves Saint Laurent
5 3/4" Tribtoo Pumps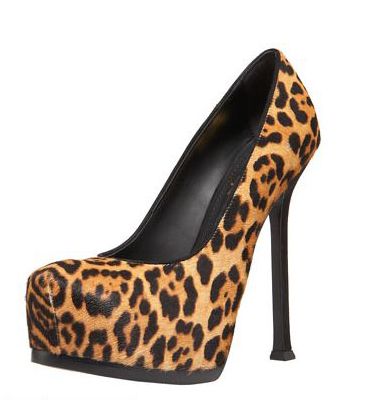 Available at USD 880 from Bergdorf Goodman
here
.
And more Christian Louboutin for the classiest slingback.
Christian Louboutin
120 No Prive with burgundy tip
Also from Mytheresa.com
here
for USD 792.
Next is for those rather feminine women. Here are the mary janes. I love the fact that it has a modern touch with the slingback and peep-toe platform.
Prada
135mm Platform Maryjane
They are USD 990 from Barneys
here
.
Did you notice that these shoes actually have a common element, which is the tone and the pattern. It may be difficult to understand what I'm saying now, but wait until you see these ones.
Lanvin
4" Pumps
Charlotte Olympia
5.5" Polly Leopard Platform Pumps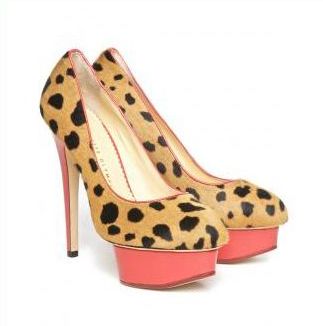 Both are from
Kirna Zabete
. They are USD 1080 and USD 1067 respectively.
Finally I will end the discussion with the affordable version of the wedge booties, which are my preference style.
These are
Jeffrey Campbell
Tick, priced at $179.95
Image courtesy of
Demi Couture
.
So what do you think? Which one should I get? Which one should you get? I guess perhaps one pair is not enough!
PS.
also check out
Brian Atwood
and
Christian Louboutin
Fall/Winter 2010 collection.