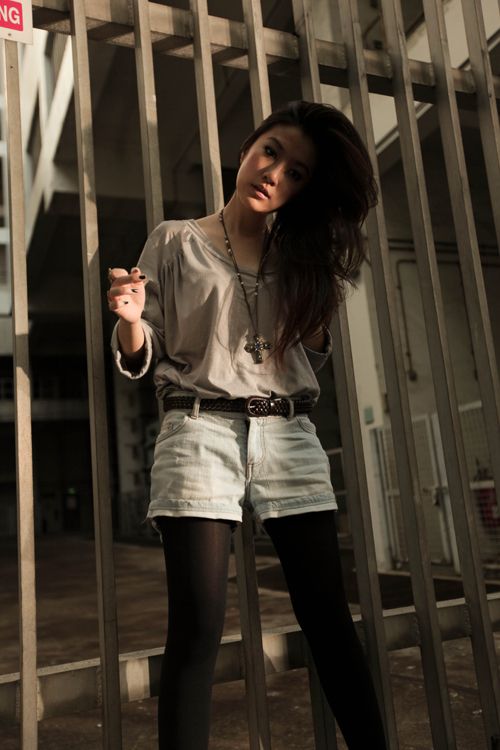 It's been a while since my last outfit post because it has really been such a hectic week for me. I decided to wear something loose today, for so many reasons. I have this love hate relationship with stockings. One day I feel like they are making my legs slimmer, another minute I will feel so chubby with them.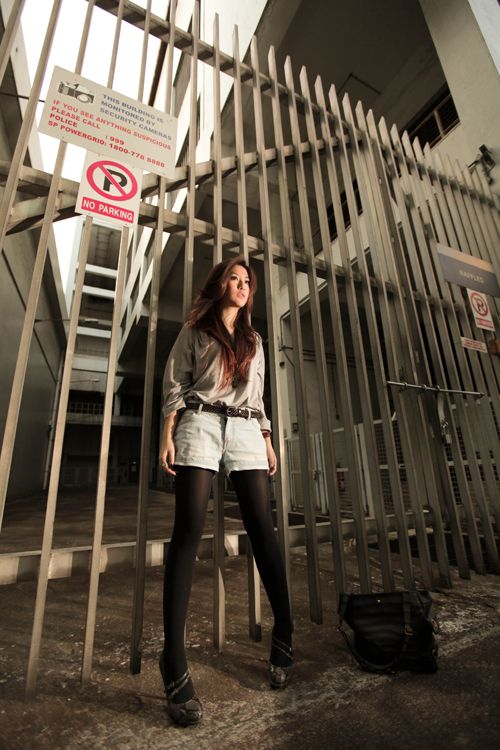 I want to share a beautiful song with you. It's called Rose, by The Feeling. I found out about this song from Burberry Prorsum Spring 2011 runway. With this song, Christopher Bailey had made the sweetest ending of his show.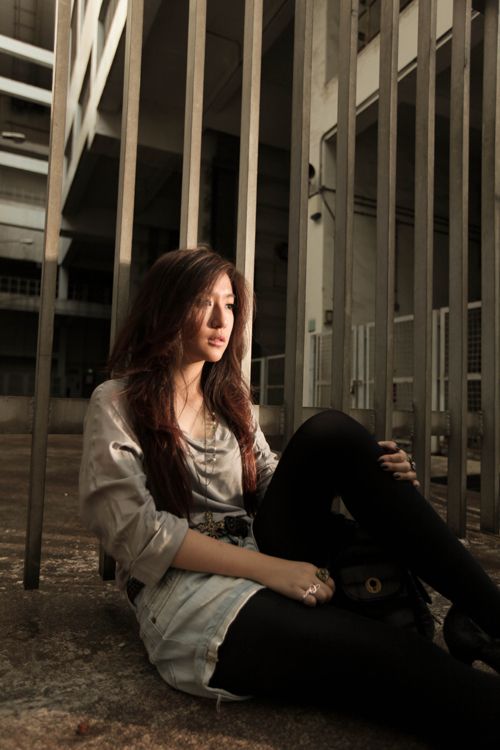 Wearing
Forever 21
gray blouse,
TRF Zara
denim shorts, Marks & Spencer stockings,
Nine West
shoes and
Yves Saint Laurent
bag.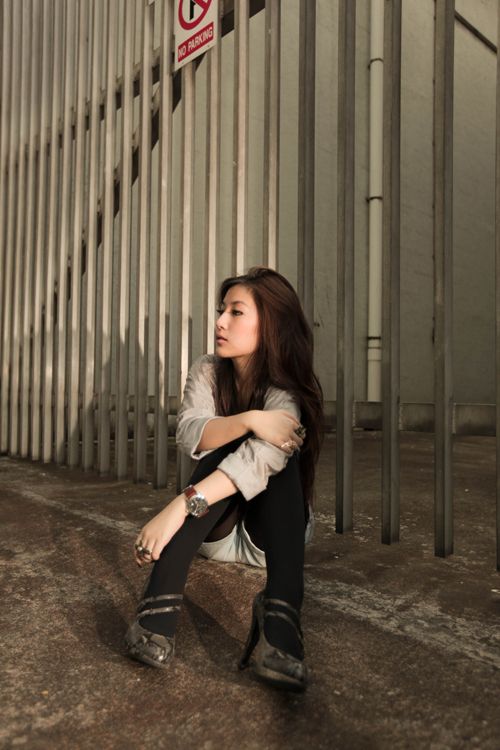 I'm starting to love my Jean Richard watch. Photographed by
Eric Tanzil