It's the end of fashion week with Paris wrapping it up. Of course Hermès was a sentimental show, showcasing Jean Paul Gaultier's farewell collection. But Louis Vuitton was my favorite show of the day. So here we are, in the midst of modern Shanghai and sophisticated Paris.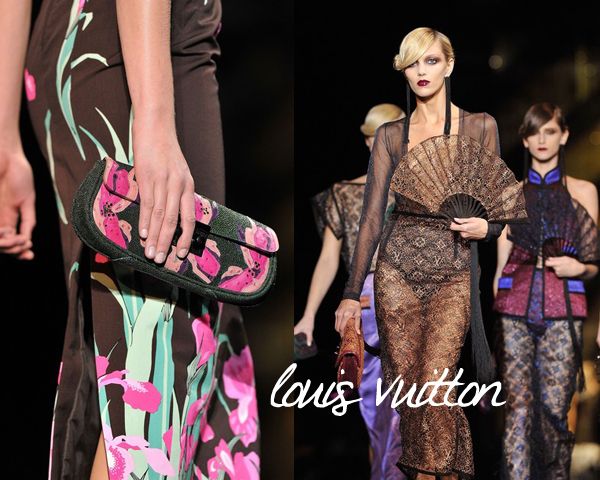 Marc has created the most stunning floor length zebra-striped gown in the universe.
Does it mean it is the time to say goodbye to leopards? This below is a must have! A clean cut satin zebra printed blouse and silk pants. Sleek and elegant, yet tough and powerful.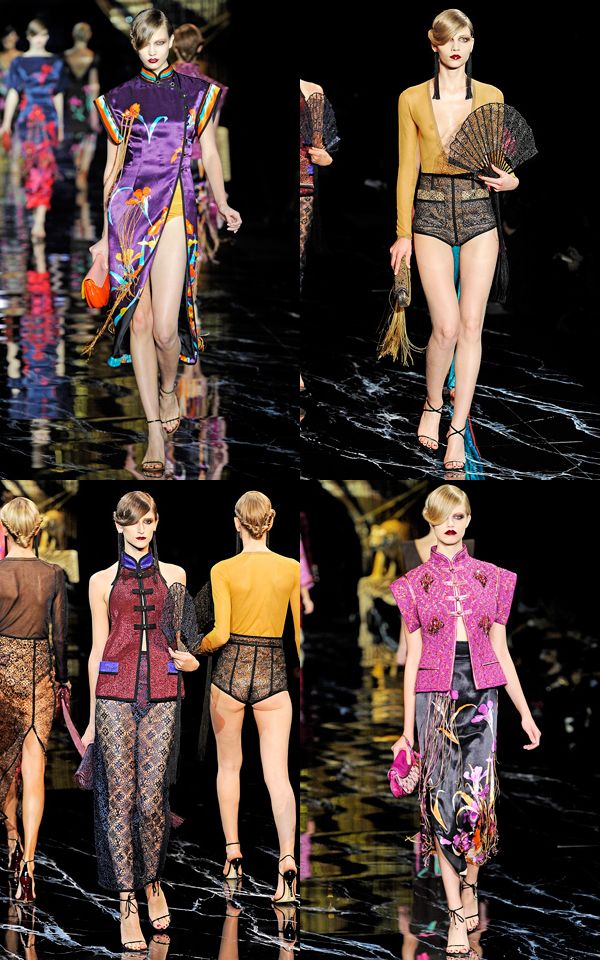 For the first time, it's not the bright orange like what we have seen at Prada, Gucci, and Yves Saint Laurent. Now see how burnt orange and fuchsia made a very impeccable combination.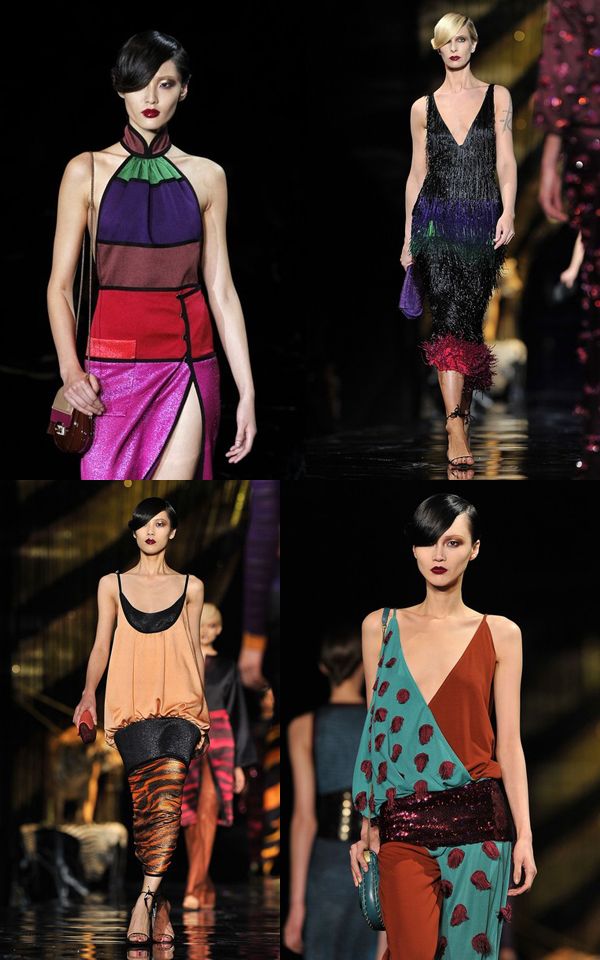 Finally, a word about the bags. Definitely the statement making clutches. Marc has always been very different each season, he once featured the sexy nurses, and there was African Queen, then now it's the Chinoism.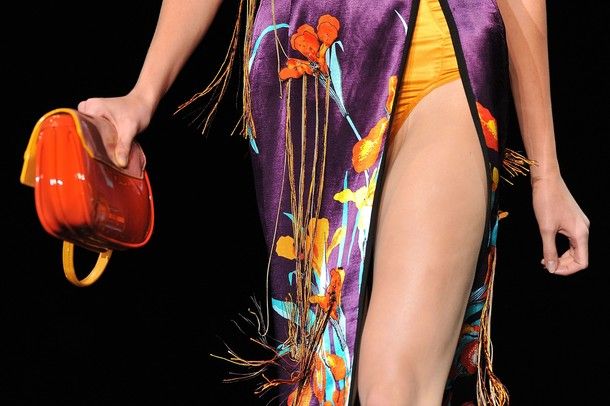 First, the classic monogram.
Violet, scarlet and fuchsia dominate this season's entire bags collection.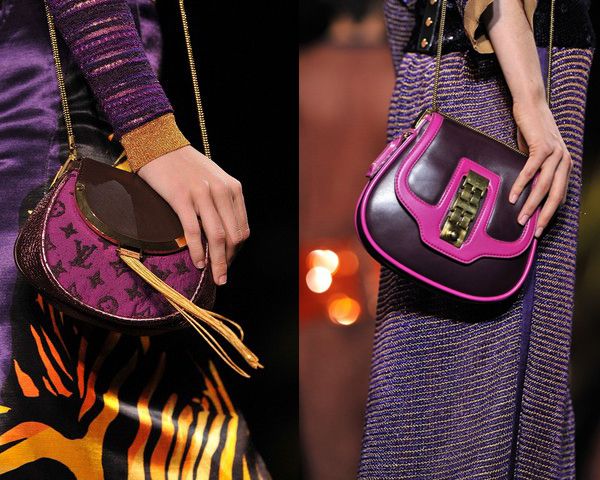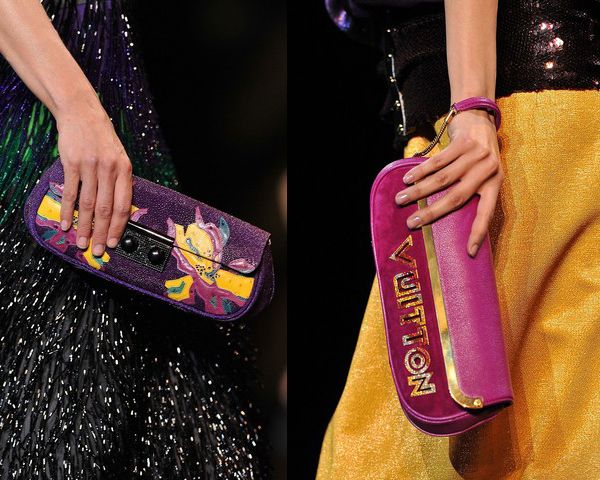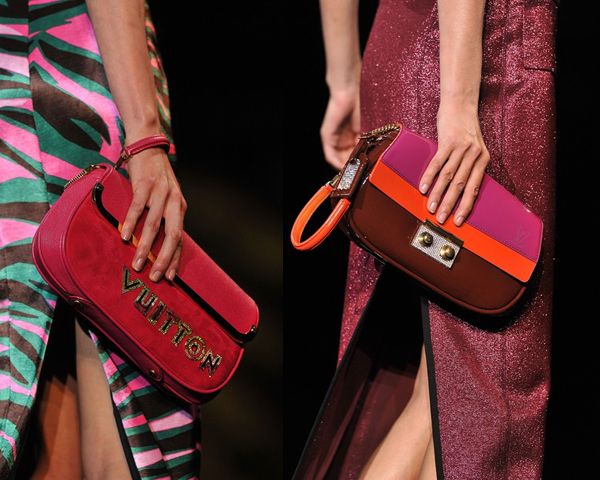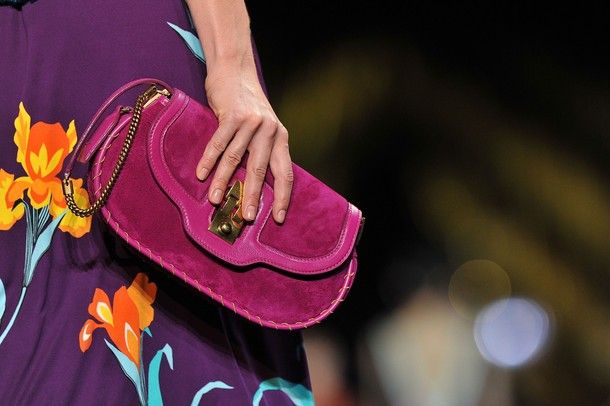 And of course, the shoes.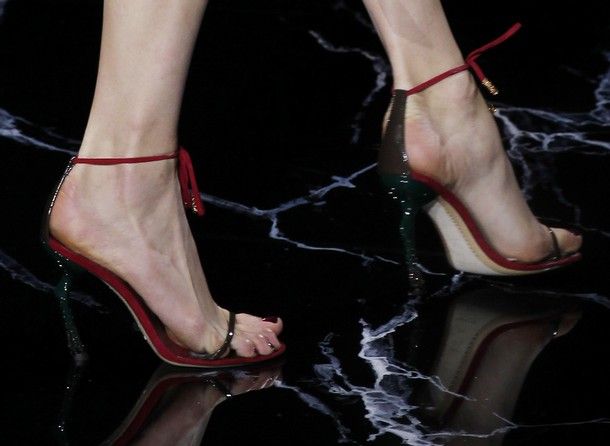 So what do you think about the collection? Savoring the Chinese market much?
Images from
style.com
and
daylife
.