Just needed something colorful to celebrate my weekend comeback to Singapore. I am not really the kind of person who wears patterns except stripes. But I don't mind abstracts. I love this thrifted blouse, the chiffon silk fabric and the splash of colors as well as how it falls and moves gently.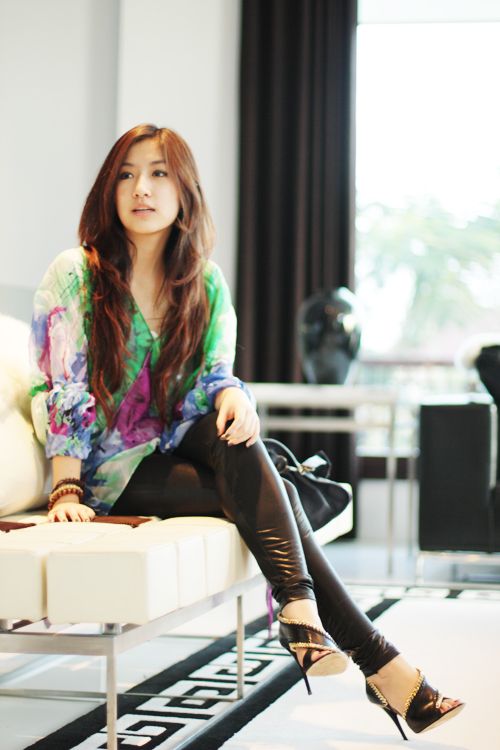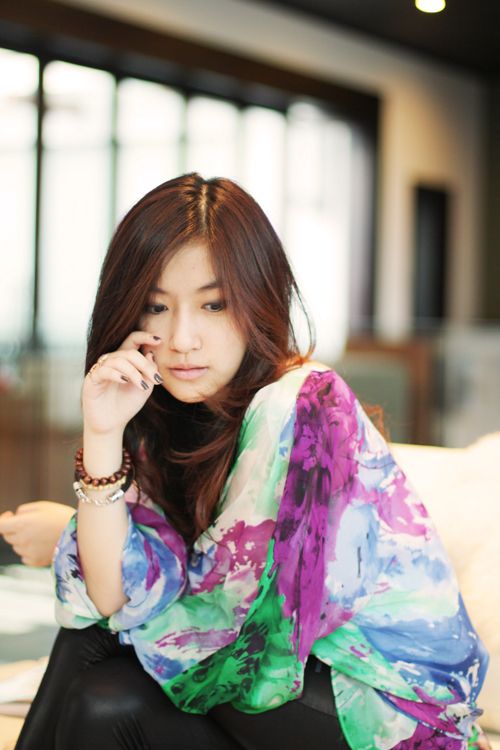 Wearing my new
Giuseppe Zanotti
chain trim sandals.
Have I told you about my recent
Balenciaga
purchase? It is a 10th Anniversary Edition with lizard embossed City in navy blue. It happens to be the very last piece in store at Hilton Shopping Arcade. My sister fell in love with it at the first sight.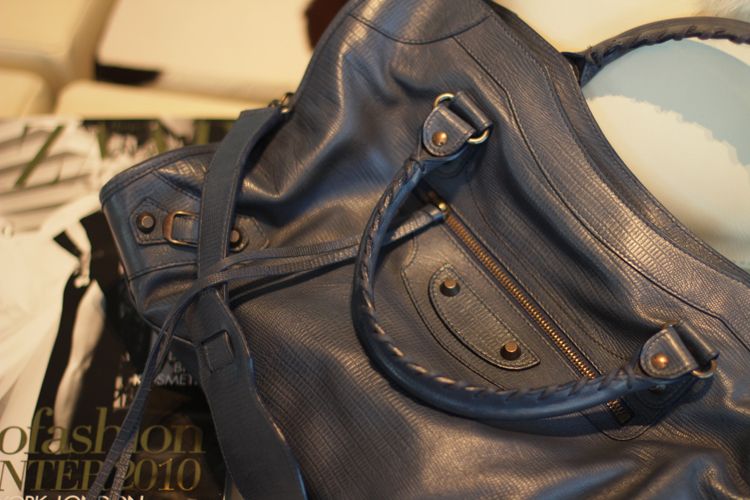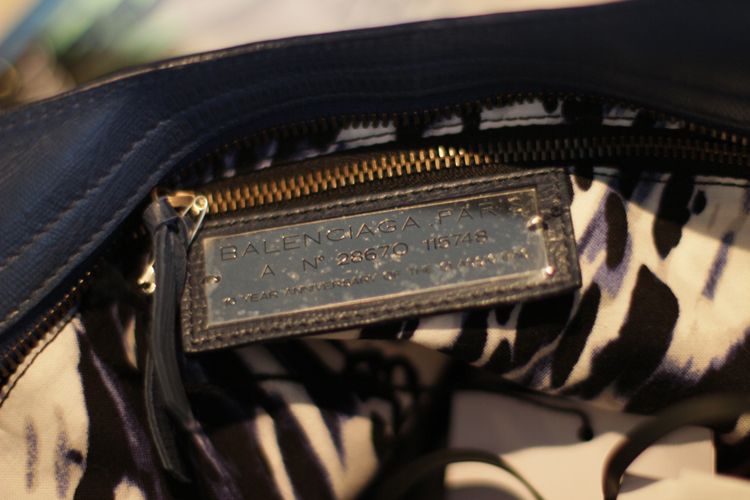 Featuring my first pair of
Zanotti
shoes, definitely more to follow.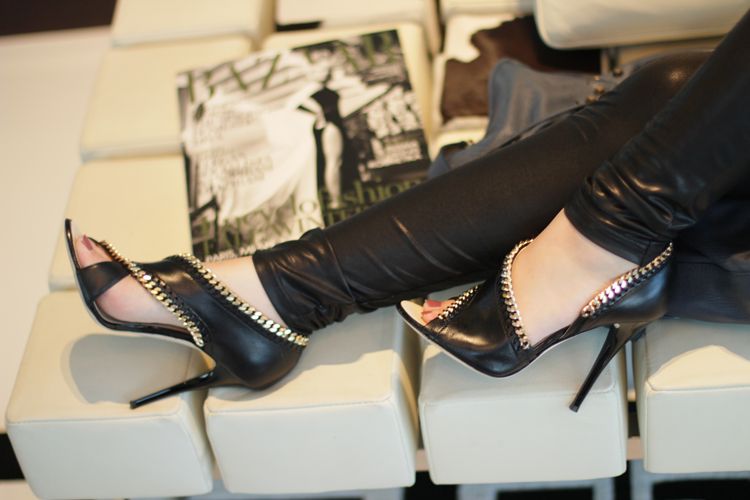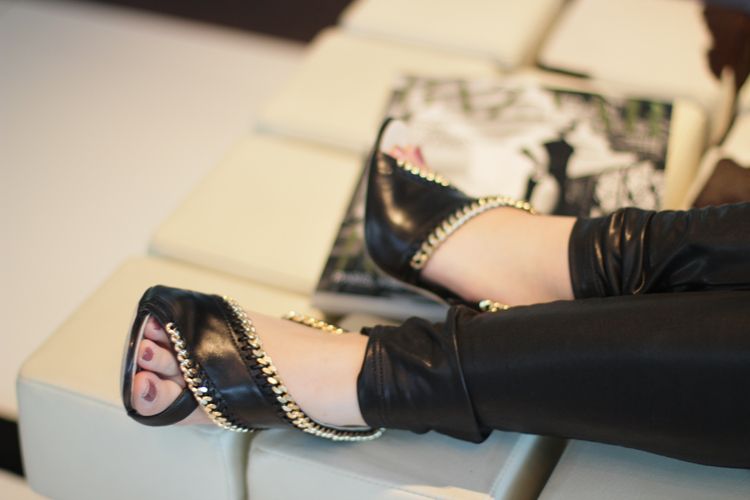 Photographed by
Joseph Shalom
.