Yves Saint Laurent's powerful enigma that succinctly demonstrate modern woman, Le Smoking has been the most enduring fashion creation in the last century. Here is Stefano Pilati's new take, very polished, clean and tightly focused.
Flowing dresses, reflecting the 70's groove he's been working on the past seasons. Very well cut elegant chiffon and satin.
Very demure two-piece dressing is also showcased in some of the looks. Who doesn't love this fingerprint-printed blouse?
And yes, orange is not only Hermes. This season, from Prada to Gucci to YSL orange seems to be the color of the season.
Subtle at the front, sexy open wide back. Indeed, party at the back.
At last, beautifully en-crafted heels.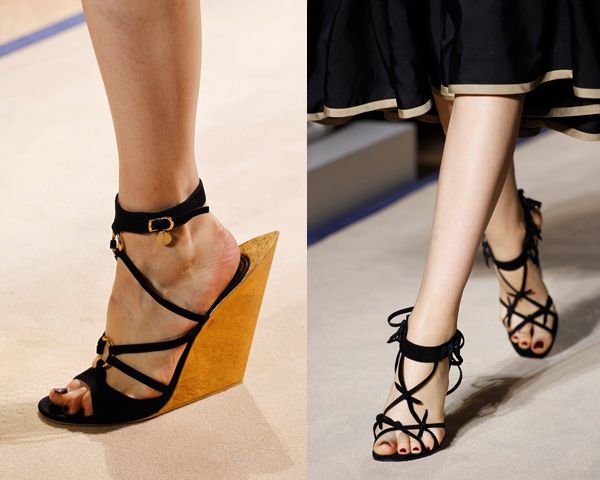 The collection was a strong one. Stefano Pilati has followed Elbaz' steps in creating more and more wearable dramatic high fashion ensemble.
Images from
style.com
,
daylife