Have you heard about
Maria Francesca Pepe
?
I discovered this London based label of avant-garde, high end fashion jewelry and ready to wear, from Marie Claire the other day.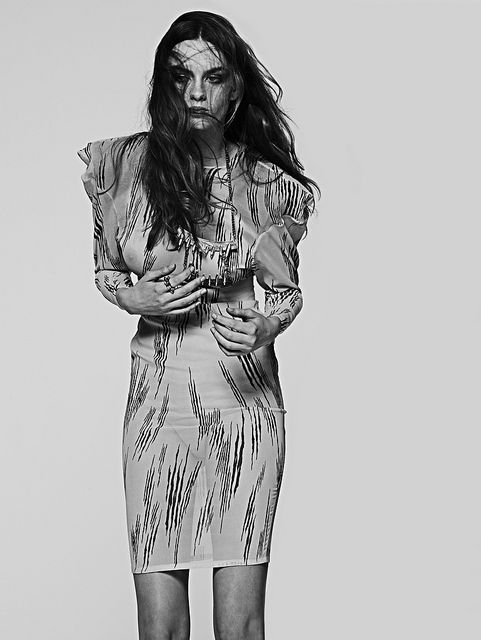 Fierceness is what comes into my mind after seeing this haute macabre set of photographs.
Every little piece is powerful by itself.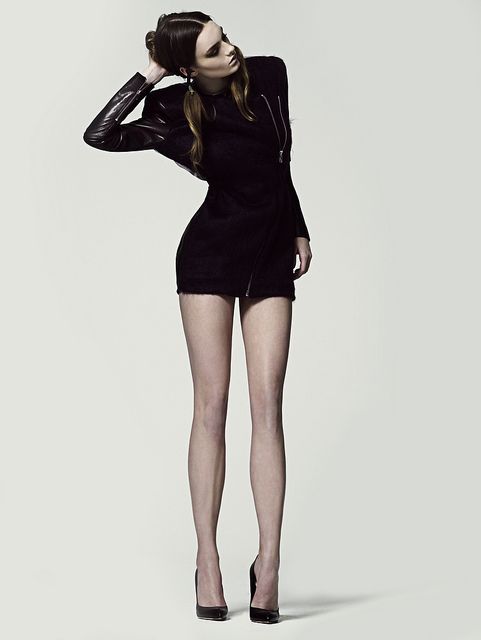 They have this signature collection called the 'Ade' Ring from their
Fall-Winter
collection, where you can open the lock and change charms as you like. Interesting, isn't it? I'm in love.
How would you describe the MariaFrancescaPepe woman?

"Anyone who desires to own high quality, handcrafted pieces with an edge. I sell contemporary objects of desire, made in Italy and UK by expert hands, using the oldest techniques to achieve ta luxury finish. …But my research is about a changing, avant-garde aesthetic which is far from obvious. This mix allows MFP collections to be appreciated by a variety of customers, regardless of age, sex or background."
Some of my favorite pieces.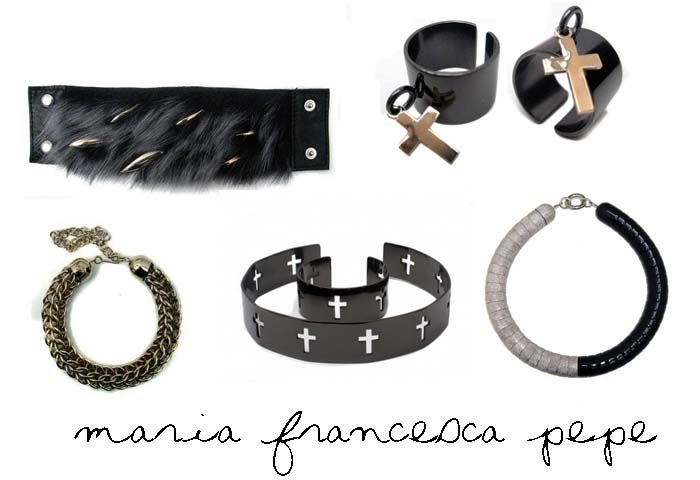 Maria Francesca Pepe's
tubulars
have become iconic.
Images from MFP's flickr page.