Comme des Garçons'
holiday campaign for 2010 perfectly fits the time to savor present joys! Initially inspired by the manic colours in the work of 'assume visual astro focus' (avaf), a visual and performance artist group, this year's holiday campaign is enough to drive you crazy.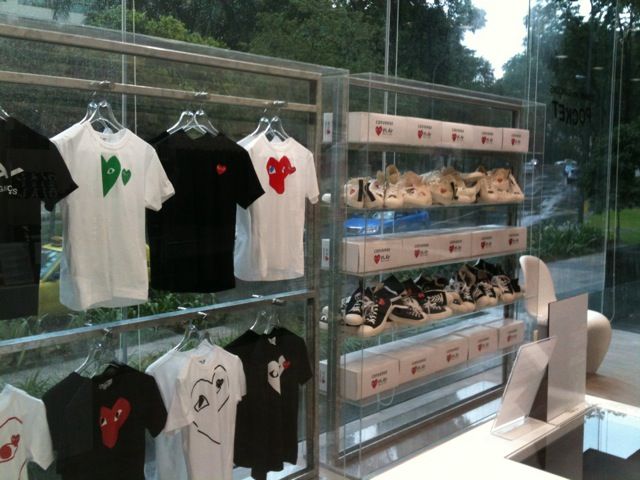 The products include NEAF wood puzzle on CdG print, polka dot teddy bears, a lego block ornament from New York's Nathan Sawaya, a hand made papier maché covered perfume bottle, not forgetting the multicoloured PLAY t shirts all from Comme des Garçons.
Each item has a hang tag showing the work of avaf, and comes wrapped in carrier bag, featuring the same art work, which could come in pink, blue or yellow, depending on your luck.
Launching in December 2010, the collection will be in Pocket store at COMO House, a small, blink-and-you'll-miss-it building on the outskirts of bustling Orchard Road.
Based on the concept of a convenience store, Pocket is abundantly stocked with shelves of Play T-shirts, as well as Comme des Garçons wallets, fragrances and an assortment of other items.
Pocket Store
is located at 6B Orange Grove Road. Tel: +65 6304 1328.