I was at Marina Bay Sands for post-Christmas shopping and guess what. Walking pass the two storey grand Chanel store made me want to take pictures. I mean, what's wrong with a picture or two? I want to feel like I'm in Rodeo Drive. No kidding.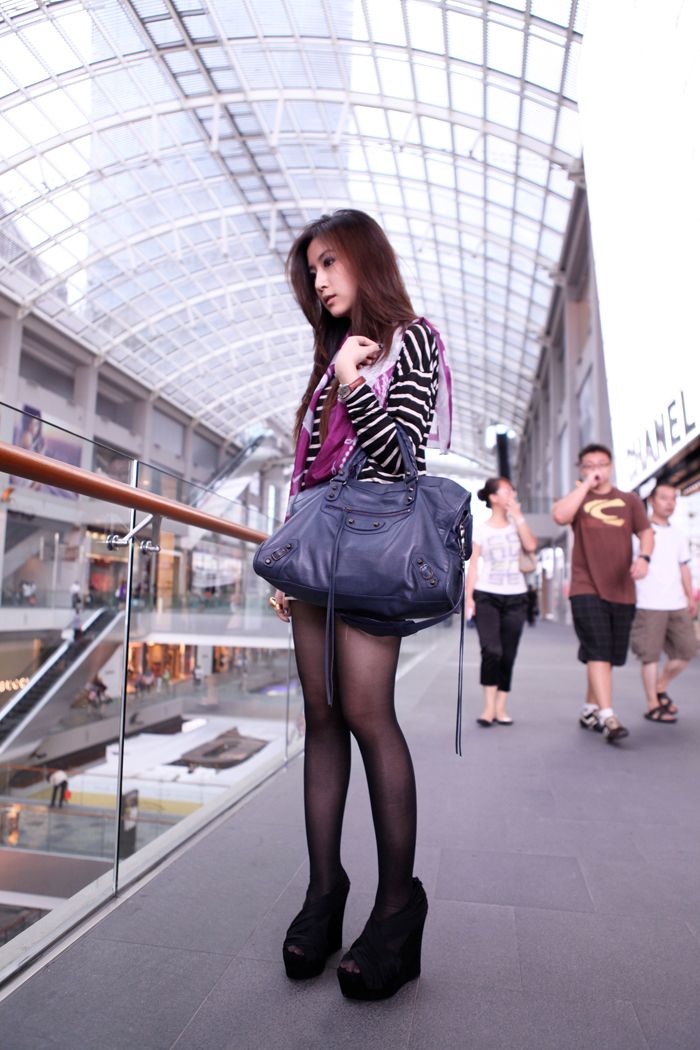 I'm still in love with my Jeffrey Campbell shoes. I'm thinking of getting another pair, a wedge peep-toe bootie which is sold out everywhere.
I need retouch my hair roots like real soon. What color should I go for? Anyway, I can't wait to show you my McQueen scarf. It's so beautiful that I wear it almost everyday. Not this one, this is from Topshop.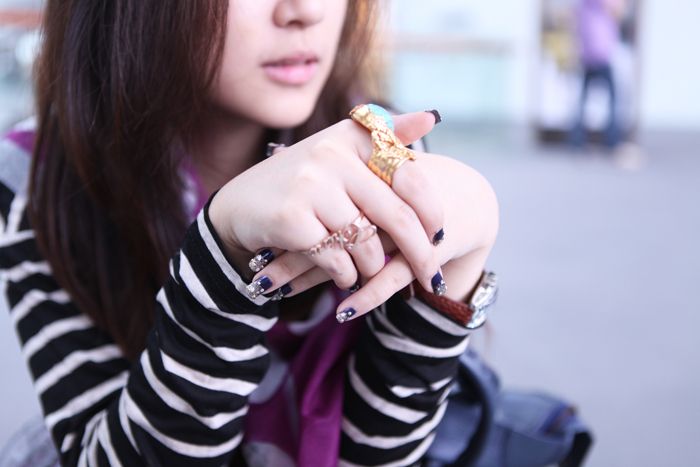 My nails are done by
Clara
. They're in midnight blue, with glitters on the tip. Oh and this is the first time I had crystals on my nails. I hope it won't get ruined so soon.
Photographed by
Stephanie Samudra
.