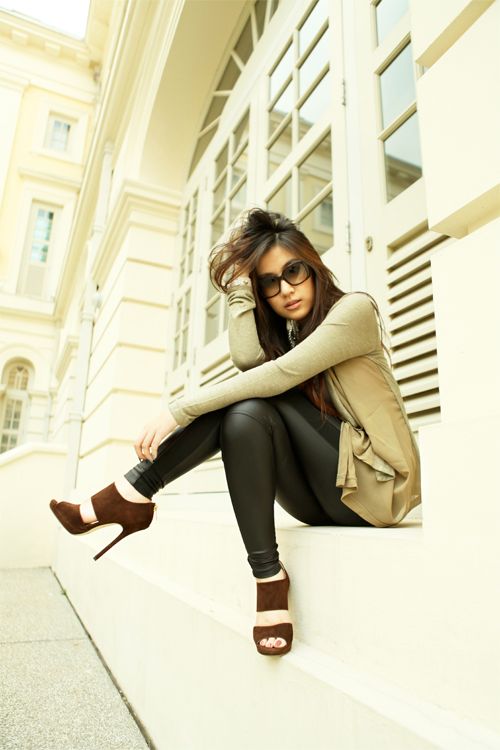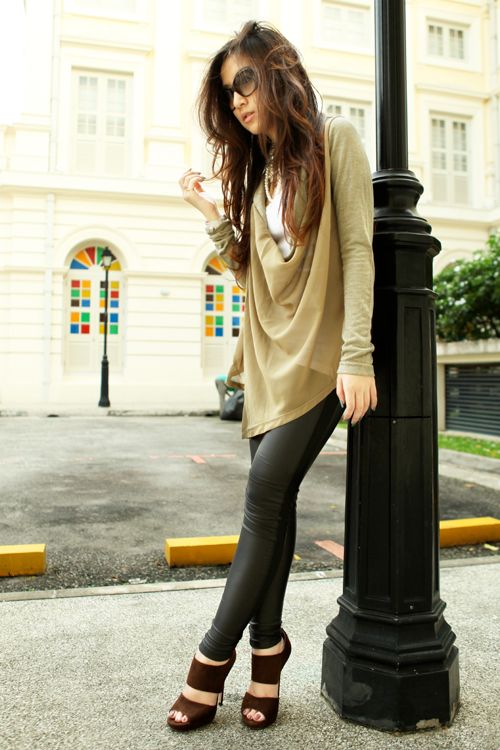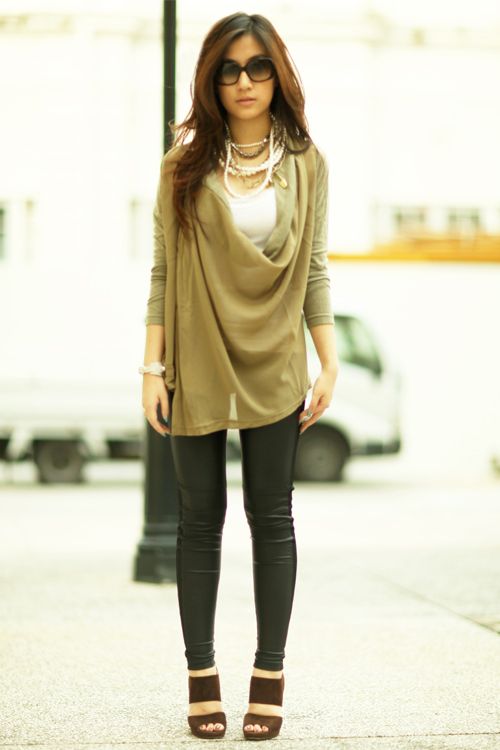 I've been wearing a lot of outerwear right now. The weather here is funny. One day it's raining in the morning, sunny and dry in the afternoon, and humid in the evening.
I've been searching for a perfect pair of leather pants and these are what I found from Forever 21. Now, it's time to look for the shorts version. Maybe something in brown.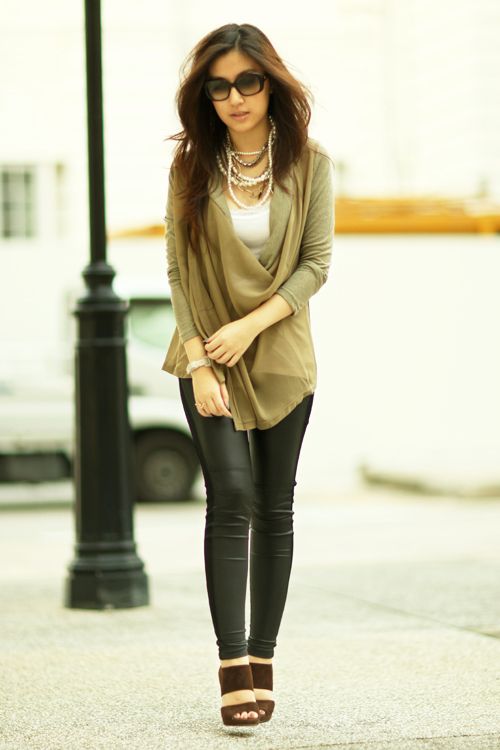 Wearing gifted cardigan with draped chiffon accent from
Kidzundercover
. Paired it with stacked pearl and crystal necklace from Global Citizen. Oh and surprisingly. these pair of Jimmy Choo Private is so comfortable. I could walk in them all day.
Photographed by
Stephanie Samudra
.