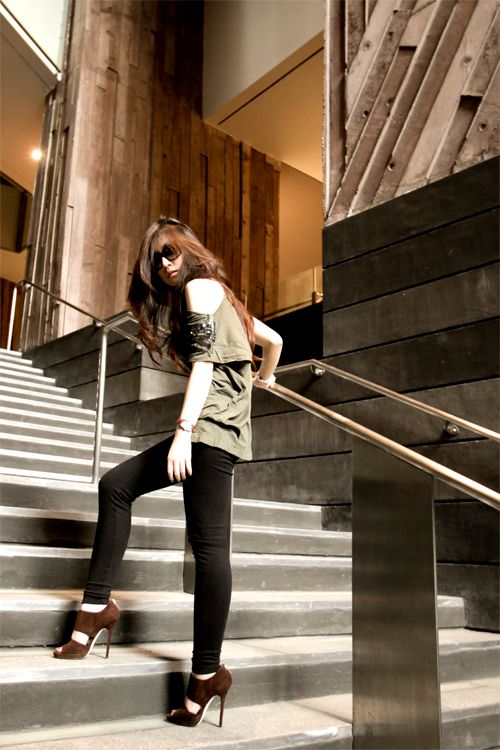 First thing first, Happy Chinese New Year. I know it's late but I hope my readers and friends had a great one. As for myself, I went back to Indonesia for a couple of days. Surprisingly, I learnt about my friends and their views on Chinese new year celebration from their twitter. It's funny how some count their blessings and others loathe being an Asian in this modern era. Anyway, I want to hear your stories about what makes you guys proud being Chinese and how you find it tough to be an Asian.
Now let's move on. I don't know why but my sunglasses and my top matched this time. They are indeed in the exact same color.
I go out like this most of the time. Loose top and leggings plus oversized sunglasses if not wayfarers. Those shoes again, yes. I have been wearing them over and over. I promise you won't see them again in the next two weeks.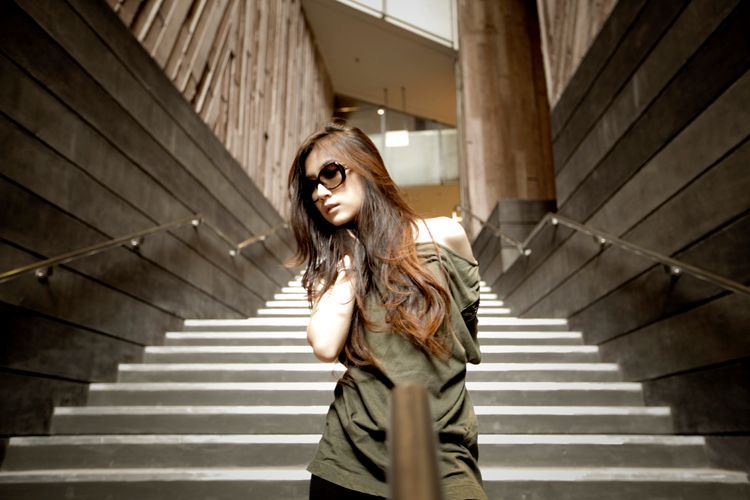 Photographed by
Eric Tanzil
.