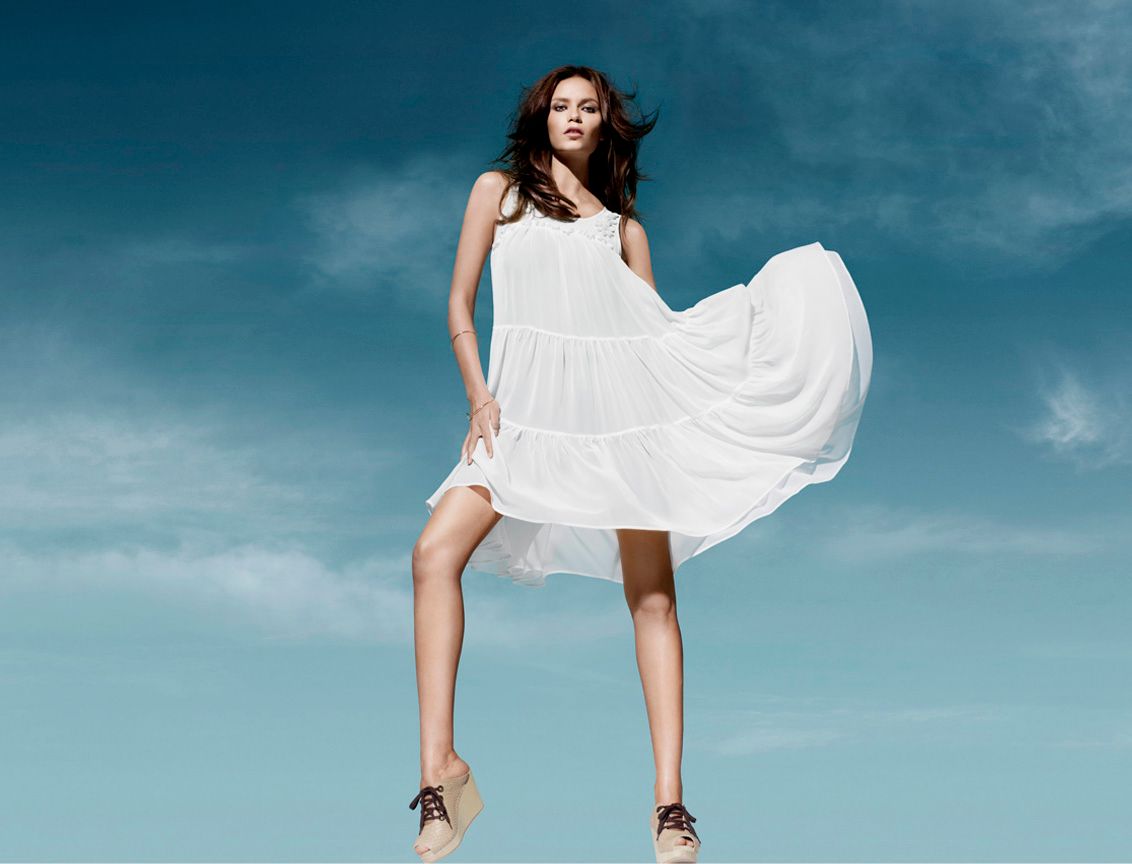 Sustainability is a long term trend at H&M and this April they will introduce the Conscious Collection – The collection which is made from enviromentally – adapted and greener materials such as organic cotton, Tencel® and recycled polyester. H&M's designers have been inspired by different shades of white, one of the most important colours this Spring.
A minimalist, tailored look is combined with romantic lace, Broderie Anglaise, frills and draping. I have a love-hate relationship with scalloped dresses, but the dress above looks very gorgeous to me.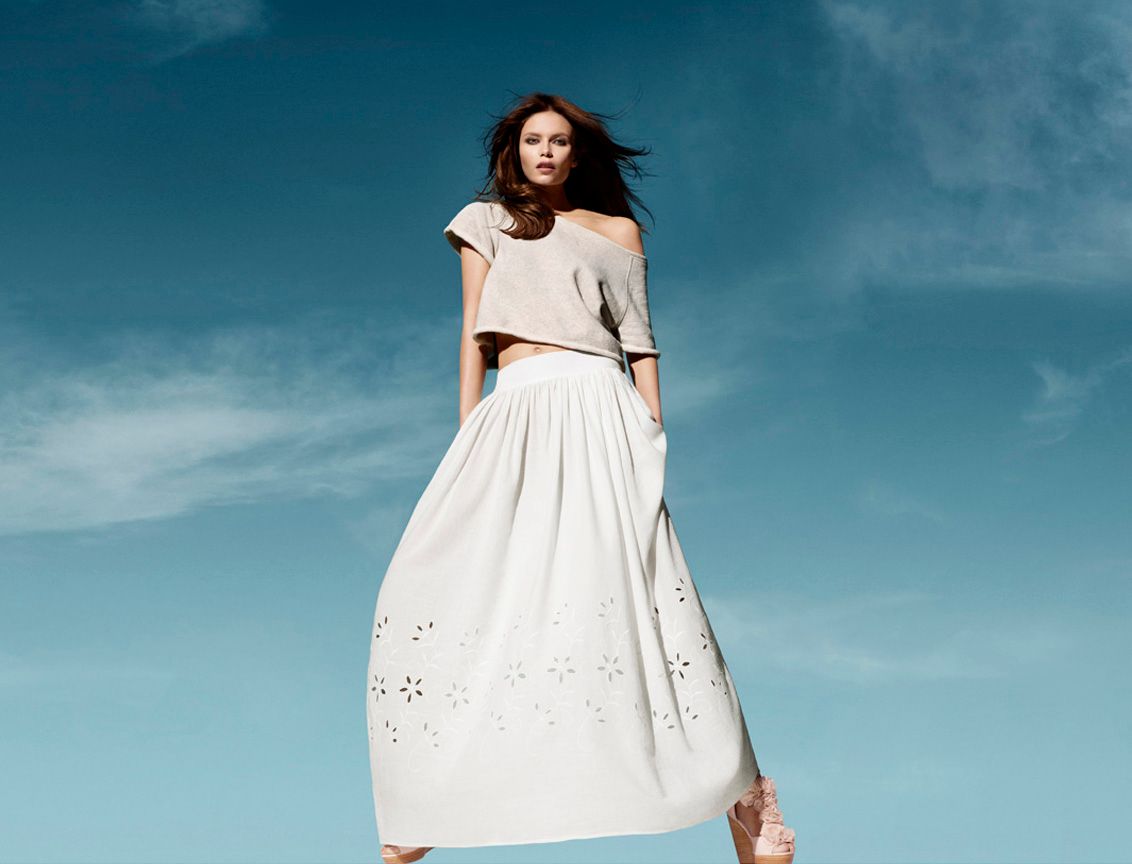 Tiered dresses are perfect for day or more dramatic Grecian gowns for night. Long floaty skirts are key as are cut-off shorts. The collection also includes the perfect white blazer and pleated trousers for a more minimalist look as well as Broderie Anglaise and lace lingerie.
Of course, there's something for more androgynous ladies. Oh how I love this combination. Perfect white blazer, sheer and loose fitting tank and nude shoes.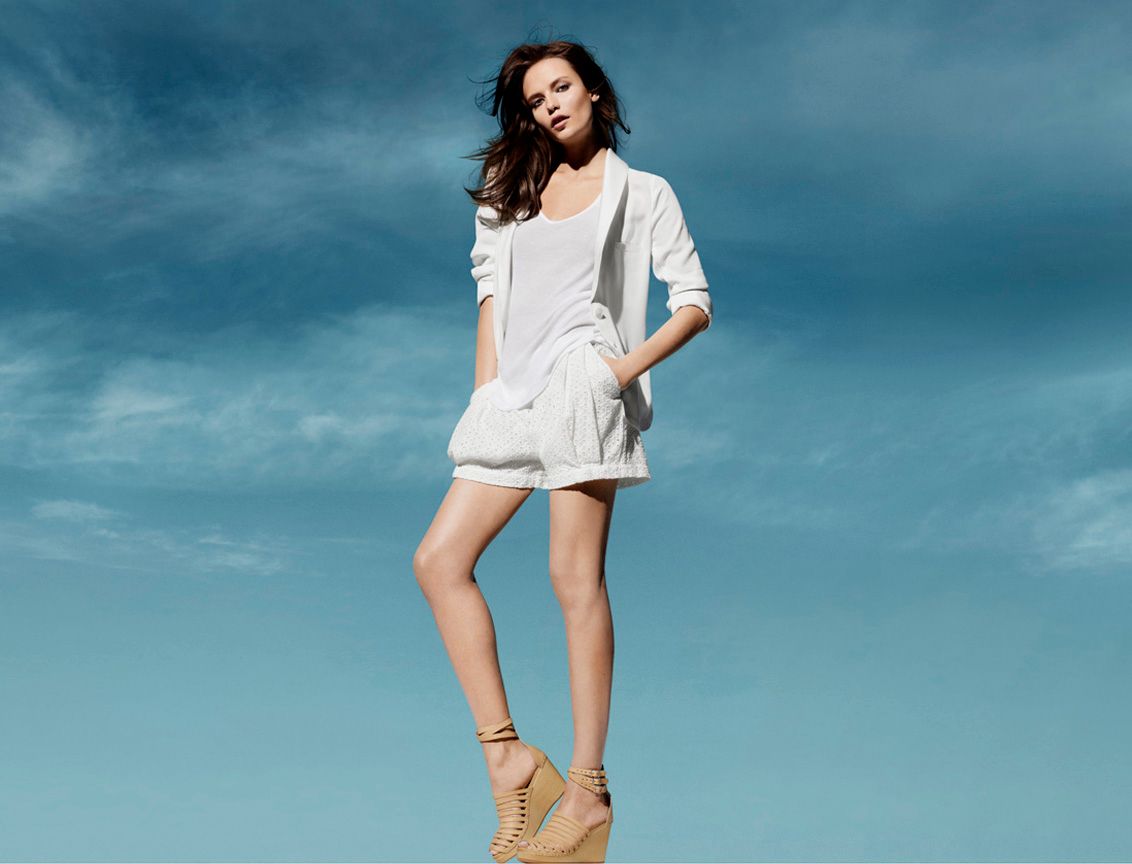 "Consciousness is the process by which we upload reality. How we know things. How we feel. The mind sits in a space and includes our body and it's actions. Conscience is what we are asked to feel in regard to our actions. This concience is a conditioning that has us attached to outcomes and steals our consciousness from our awareness." -
Hypgnosys