There's this high tea place back in my hometown which I found pretty interesting compared to other places. Their concept is taken from the story of Alice in Wonderland. I went there with my girls for an afternoon chat a couple days ago.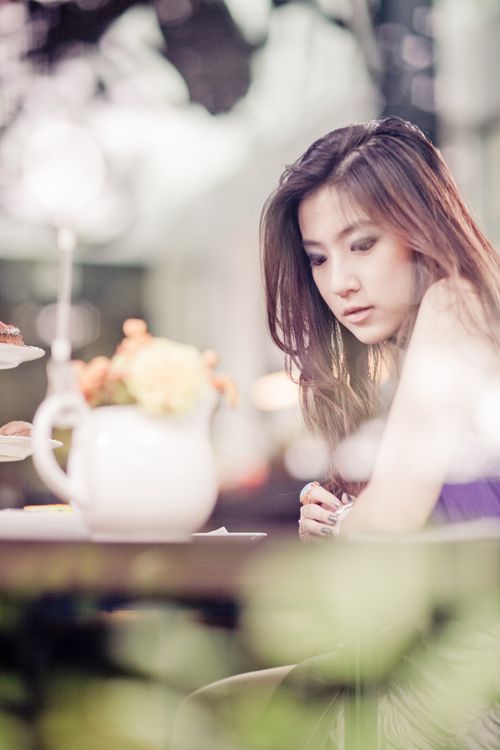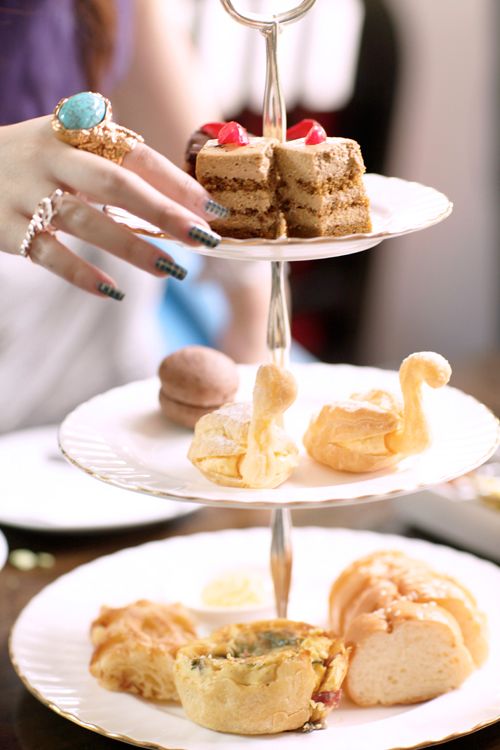 Took these lavender Louboutins for a walk.
I was wearing a Forever 21 blouse, draped skirt from
Global Citizen
. Thanks to Burberry, they have inspired every high street brand to do a version of their famous draped skirt. Isn't it similar to their piece worn by Alexa Chung
here
?
Photographed by
Liem Emilia
and
Stephanie Samudra
.