Marc Jacobs came up with the best set at Louis Vuitton this season. The moment I watched the show on Youtube, my heart stopped beating. There were four elevators, each model come out from one, a doorman opened, the model walked. It went on like that until Kate Moss closed the show smoking a cigarette. For those who hasn't watched the show yet, go watch now.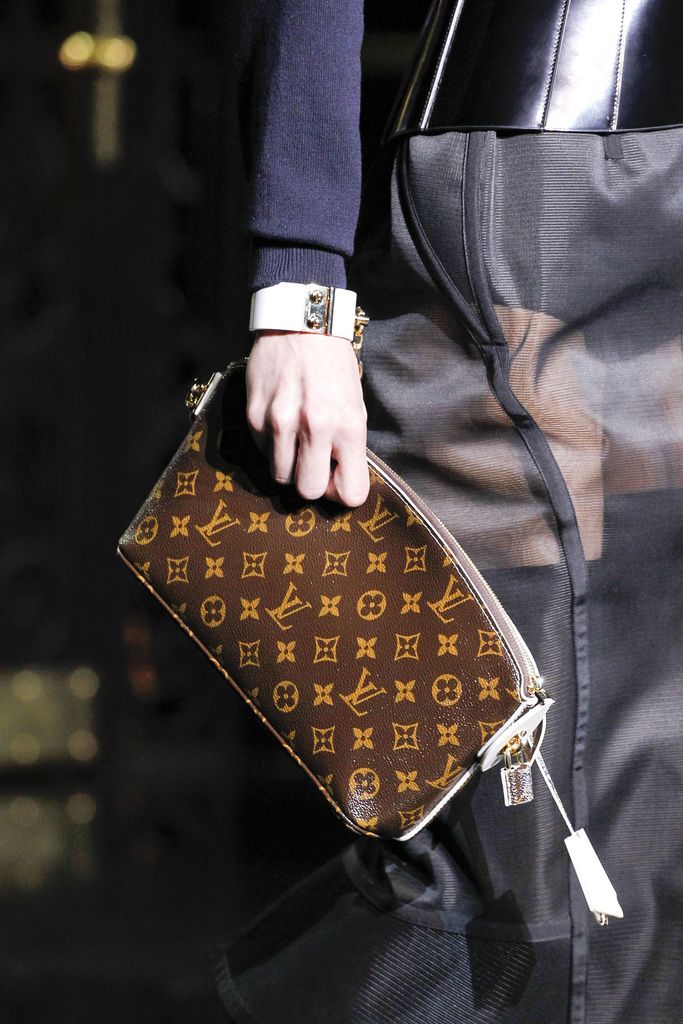 A monogram chauffeur hat, shoes, pouch and Lock-it bag.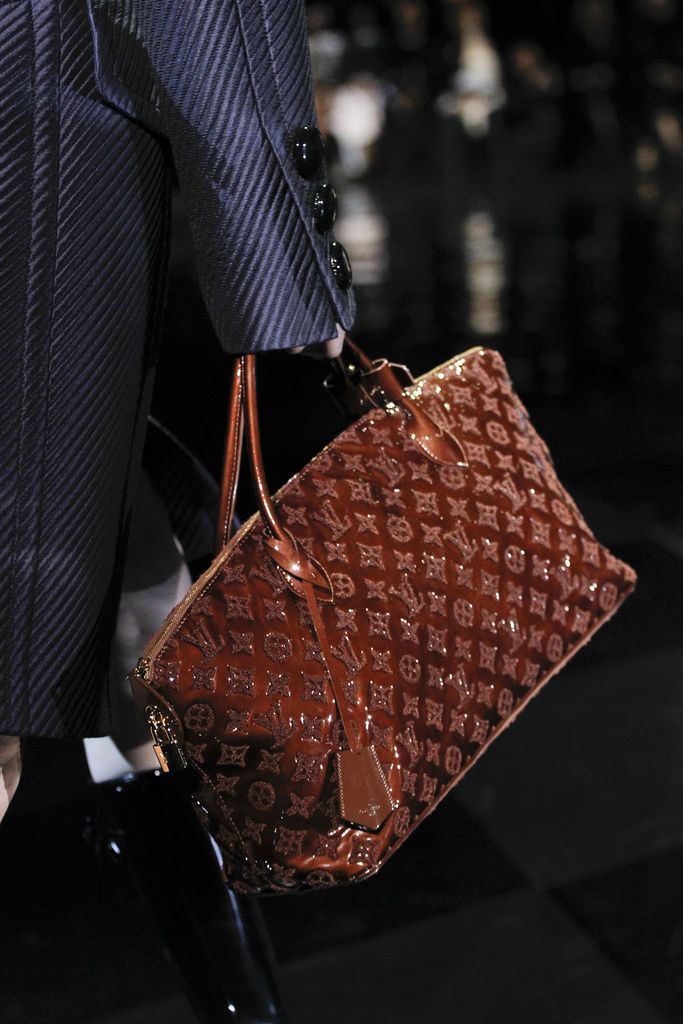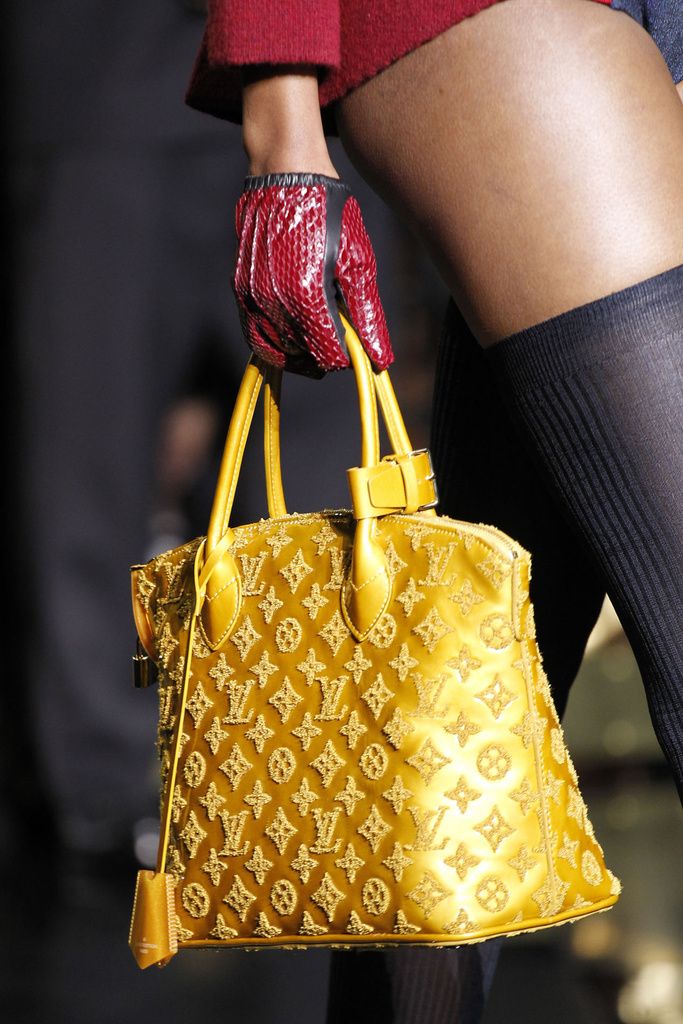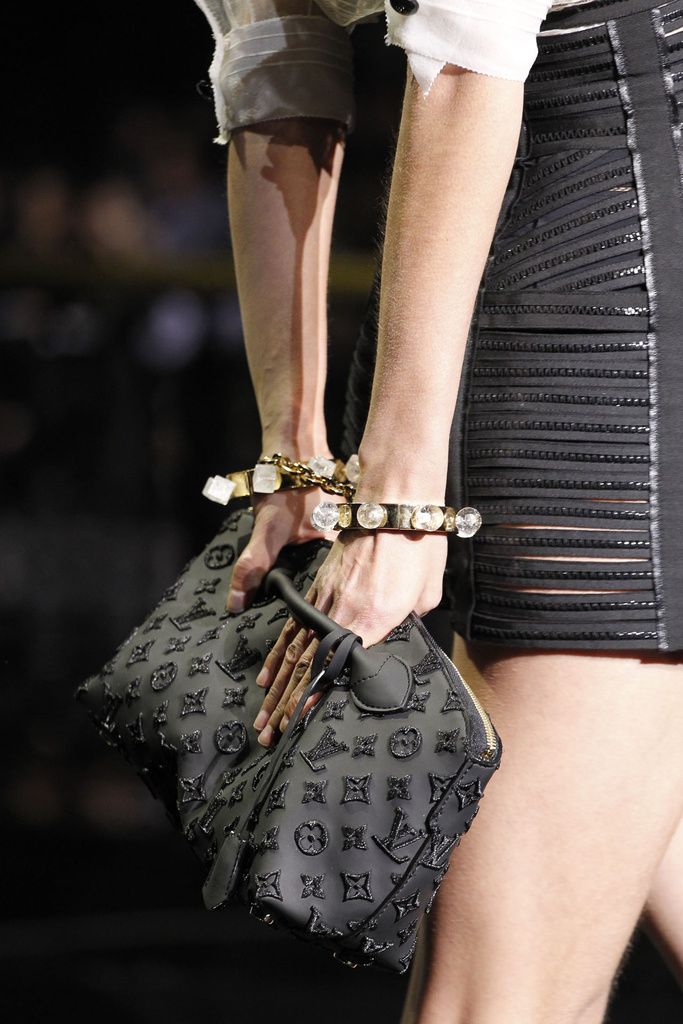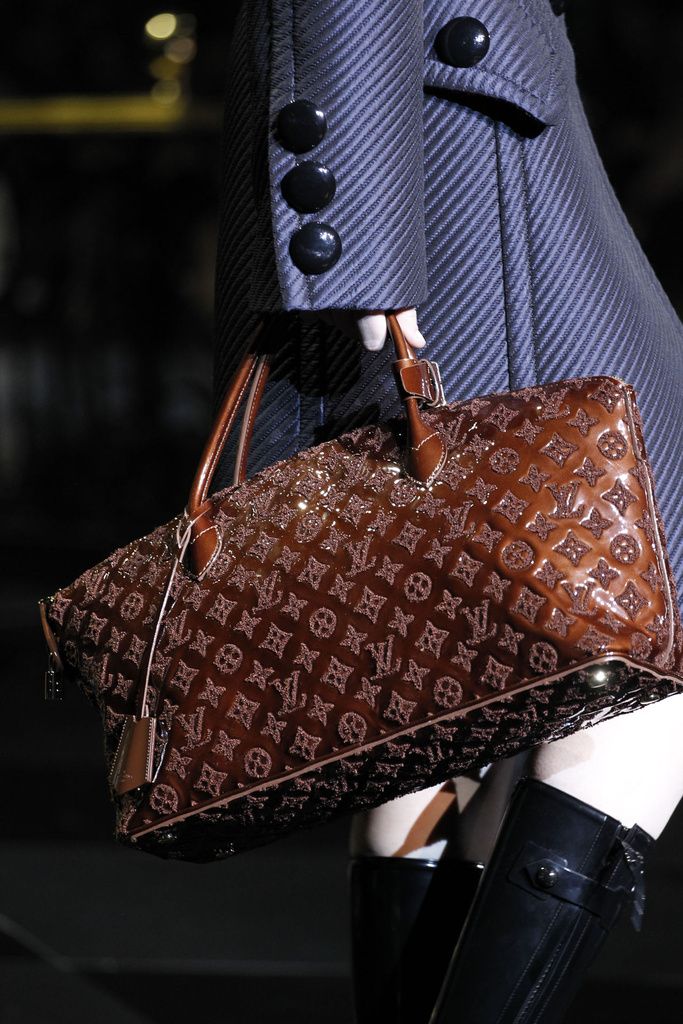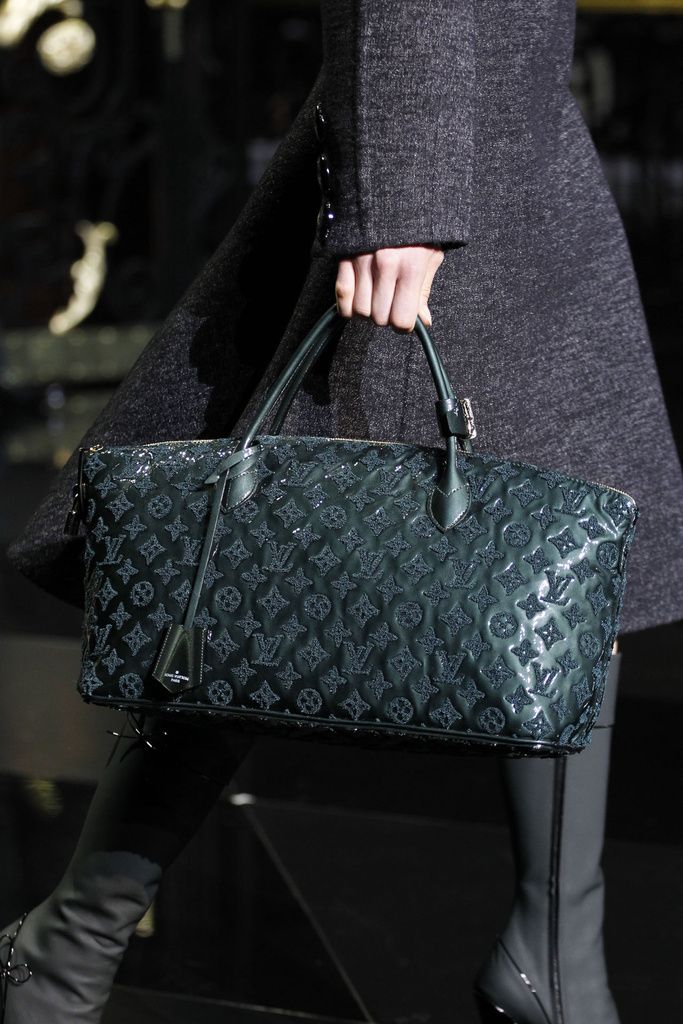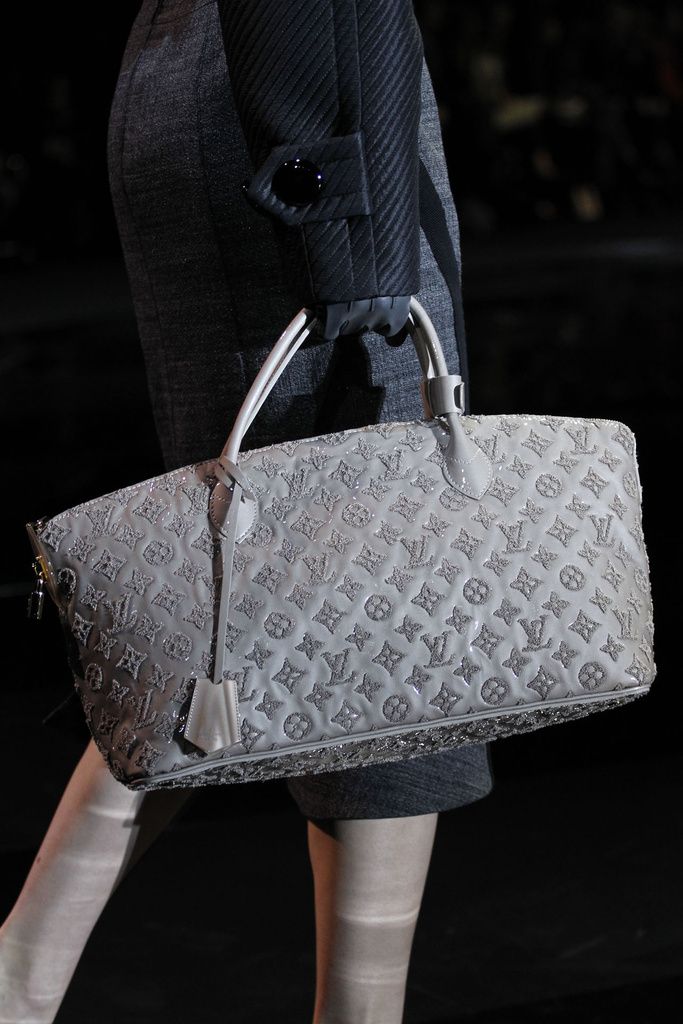 There was also these bag that look like Vernis but with fluffy monogram.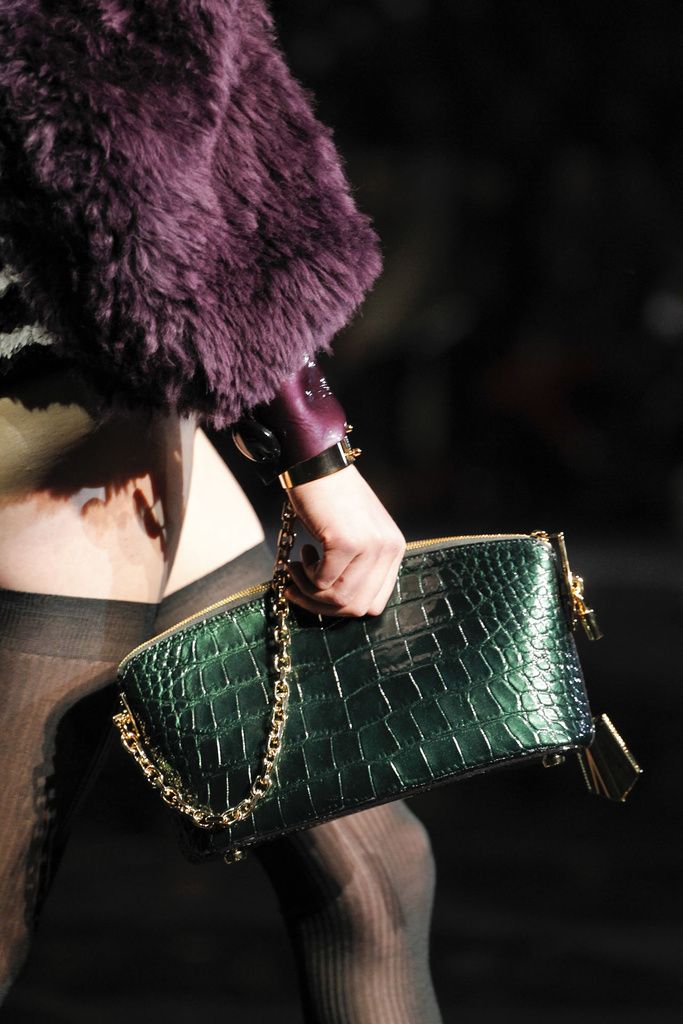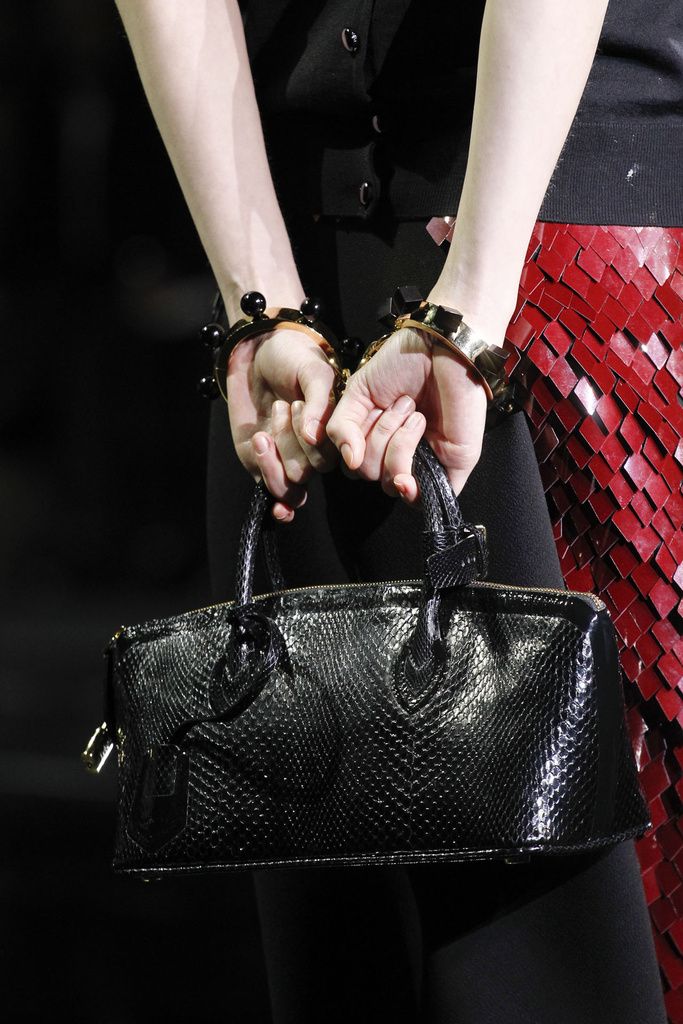 The ultimate holy grails, exotic Lock-its.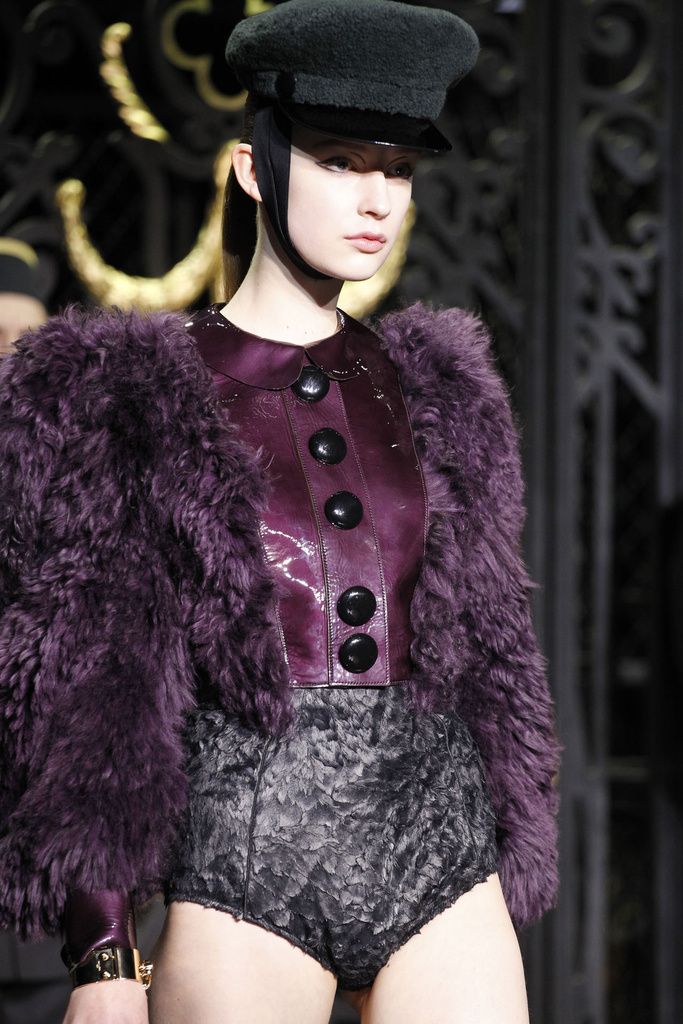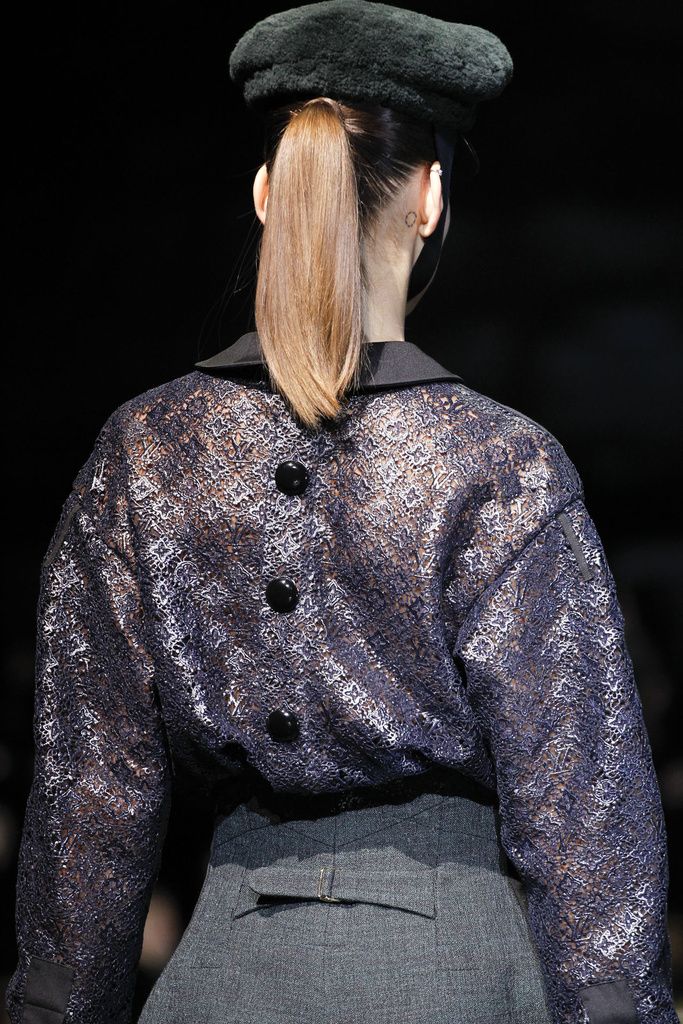 The clothes are debatable. I saw only a few great pieces, lots of unflattering ones. Not a fan of the bulky silhouette of the fur and feathers mixed with glossy leather looks.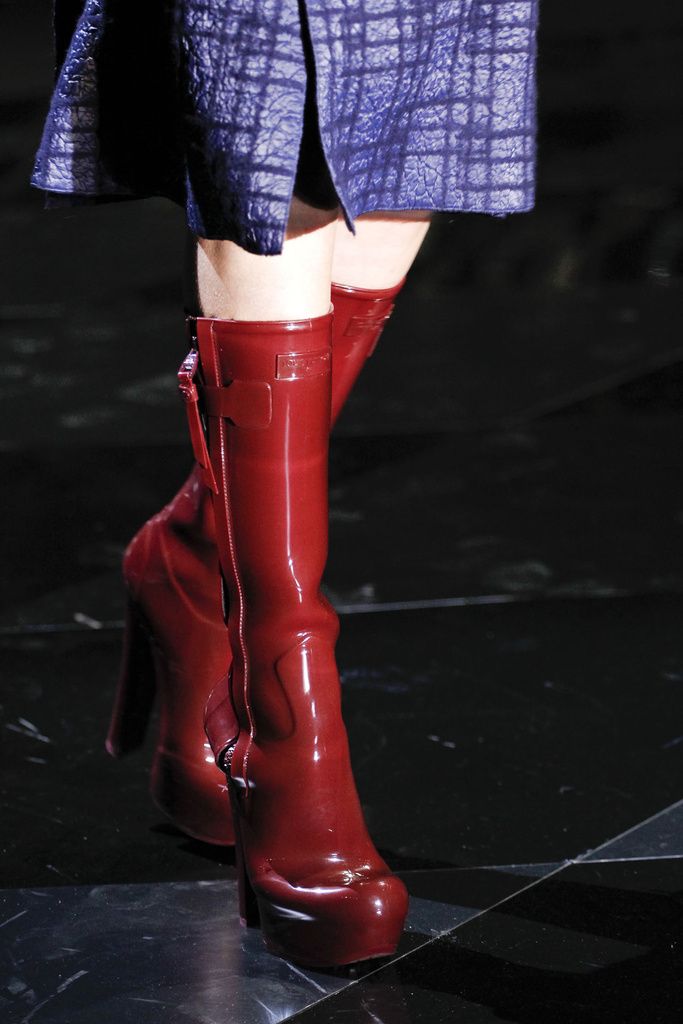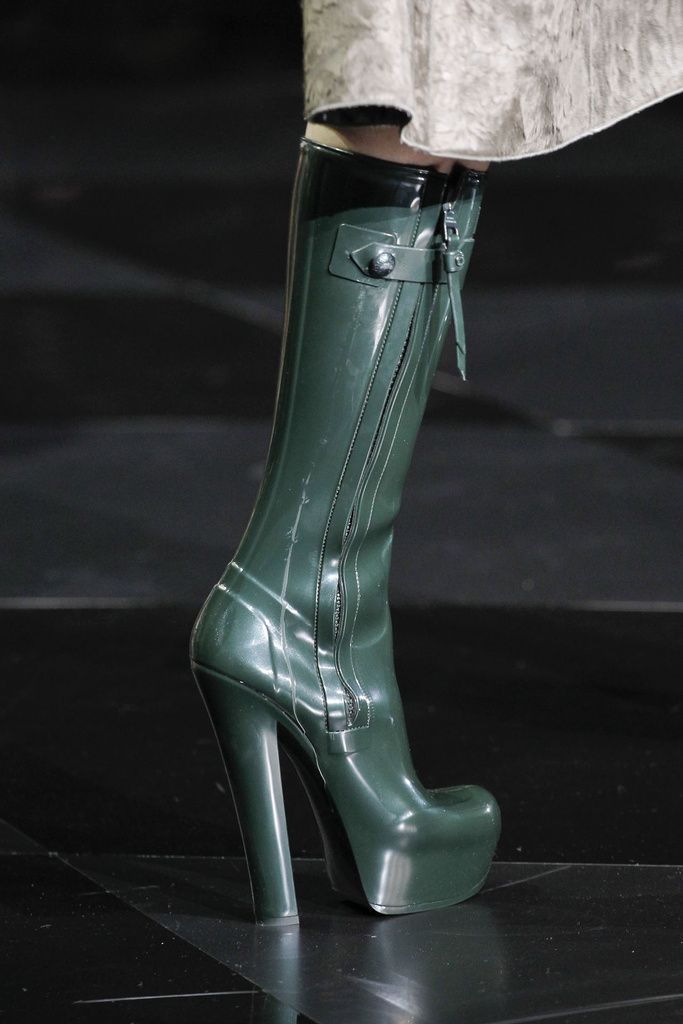 What do you think of the shoes? The high heeled rain boots?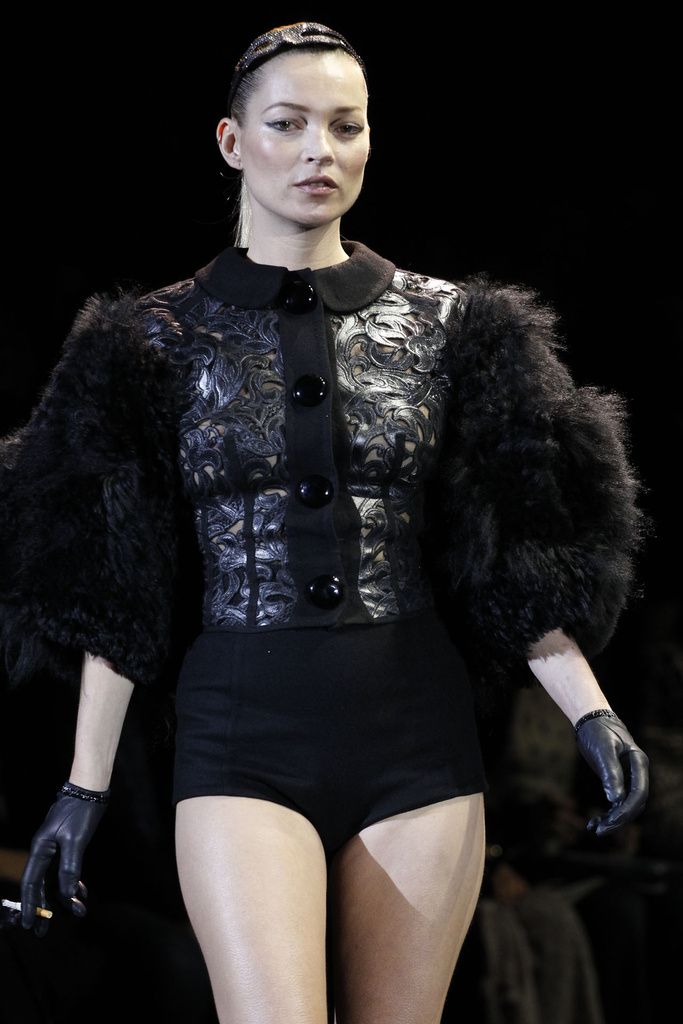 And here's Kate.
Images from Vogue.fr