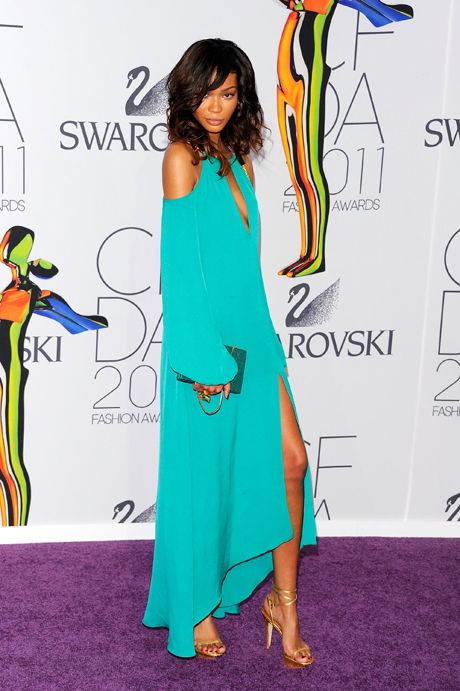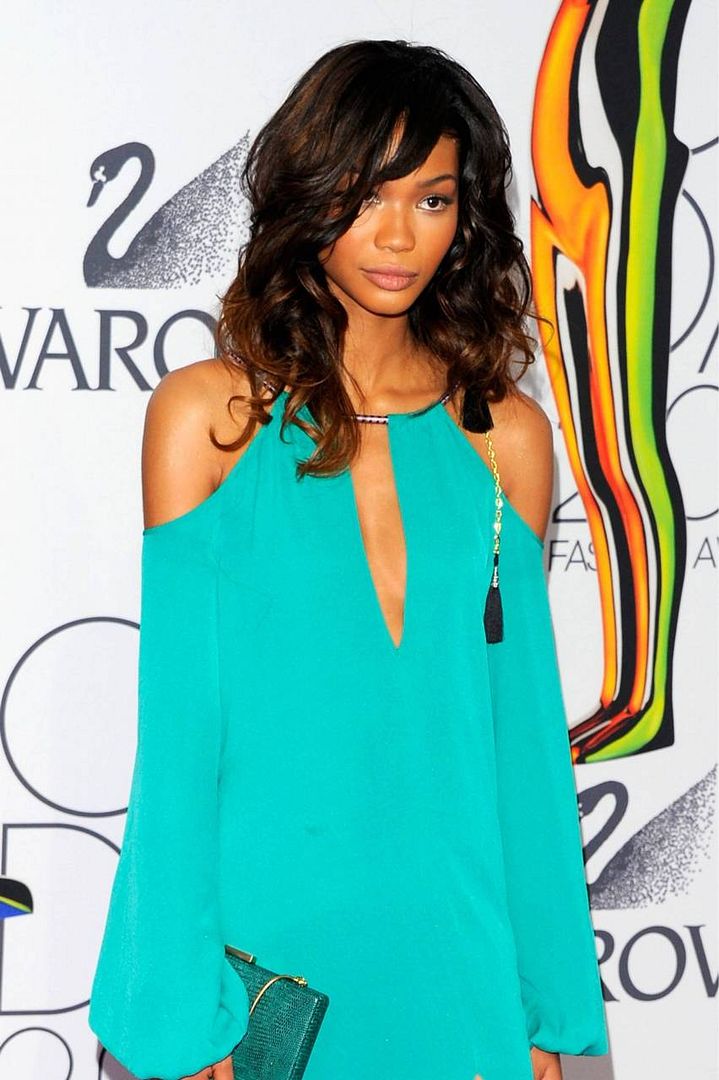 Chanel Iman rocked Max Azria. I love this girl as much as I love Zoe Saldana. Their skin naturally complement unique shades like this turquoise cut-out shoulder dress.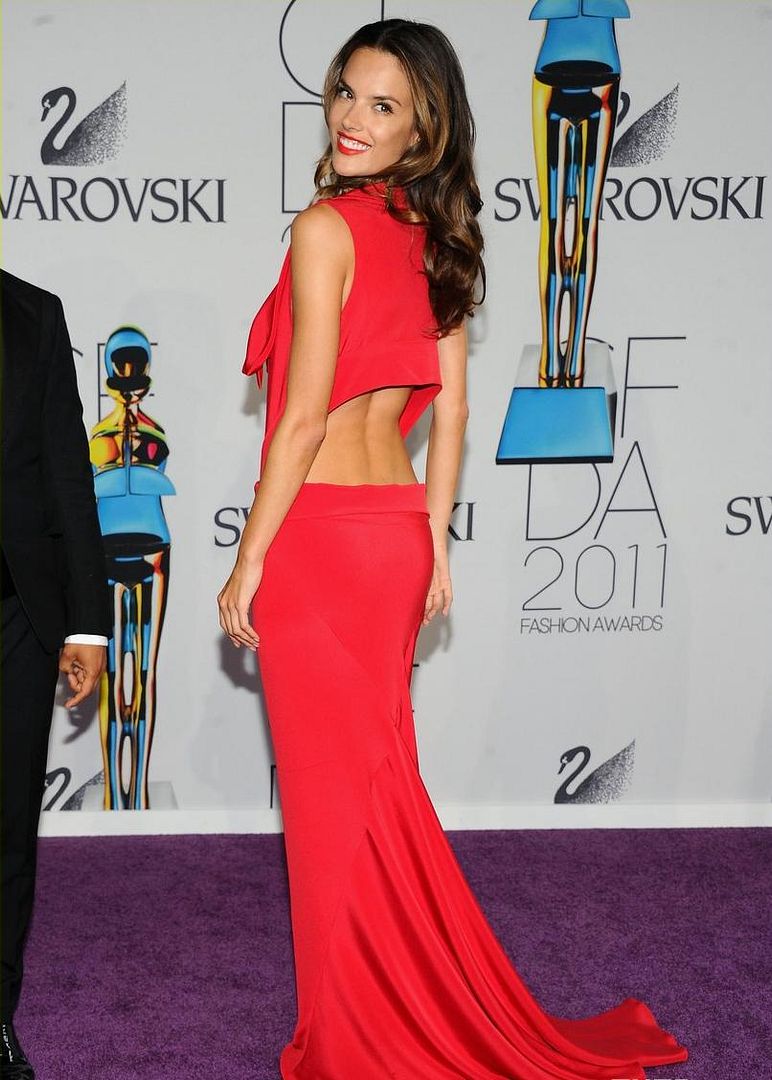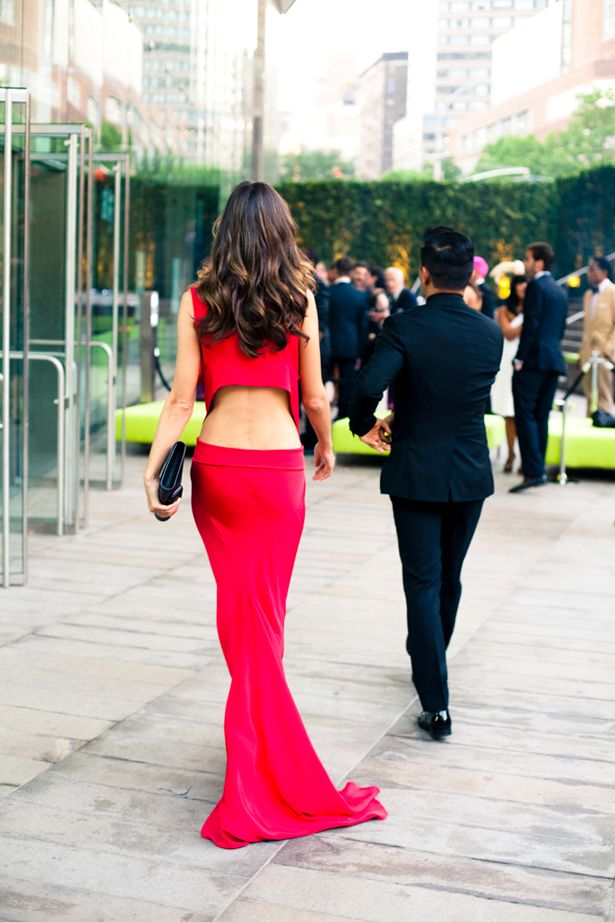 My favorite angel, Alessandra Ambrosio in Prabal Gurung red hot silk halter neck gown, also with cutouts.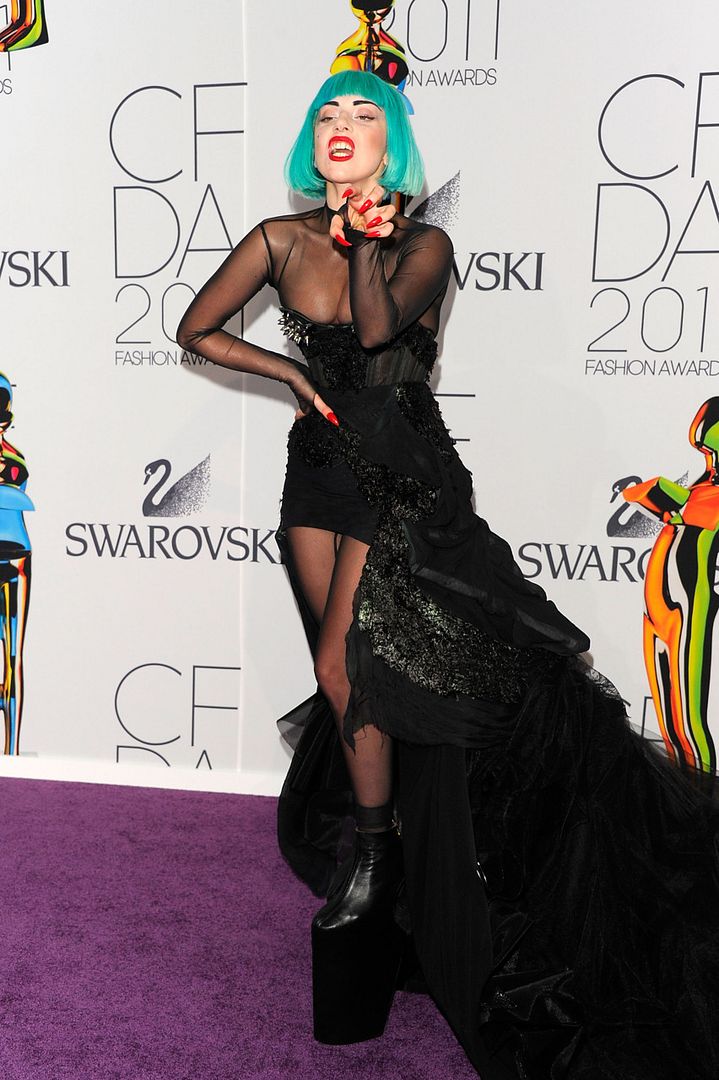 Okay I don't like Lady Gaga for unknown reasons but I think this is worth posting. The CFDA awarded her the "Fashion Icon" award. Watch the video and learn how she walks and listen to her hysterical acceptance speech
here
. There's a story behind Mugler that I'd like to share with you.
"Interestingly, Mugler have taken on Formichetti as their creative director and he gets Lady Gaga to do him favours, which is fine. Except that no one cares who even designs the clothes now! I think the designer is the ex-studio director from Balenciaga, but I've forgotten his name. It says a lot that I don't even remember his name. I think that he himself has said that it doesn't matter that he's an unknown figure; being in the shadow of Nicolas Ghesquière is one thing, but he shouldn't be in the shadow of Formichetti. Ultimately, it sends out a message that the clothes are completely incidental. Even the staging at the Mugler show was done in such a way that we couldn't really see the clothes."
— Virginie Mouzat.
That dress is spectacular on its own, but I don't know about her hair. It's bright-colored though, so it falls in the category.
Images from Tumblr.