I've had this striped skirt for ages and never really liked it. Since I'm in Indonesia and I didn't bring a lot of my clothes back, I picked it up and decided to wear it.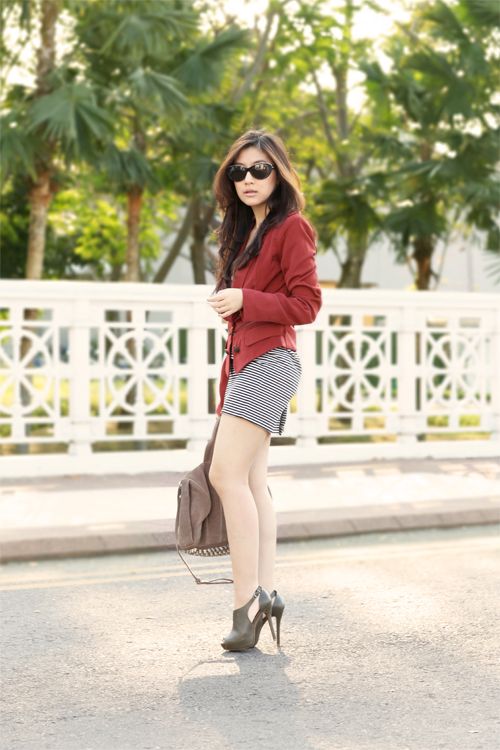 I wear whatever is in my closet and tried to mix and match with my sister's. Anyway, I had my haircut last week, do you notice that it's getting shorter?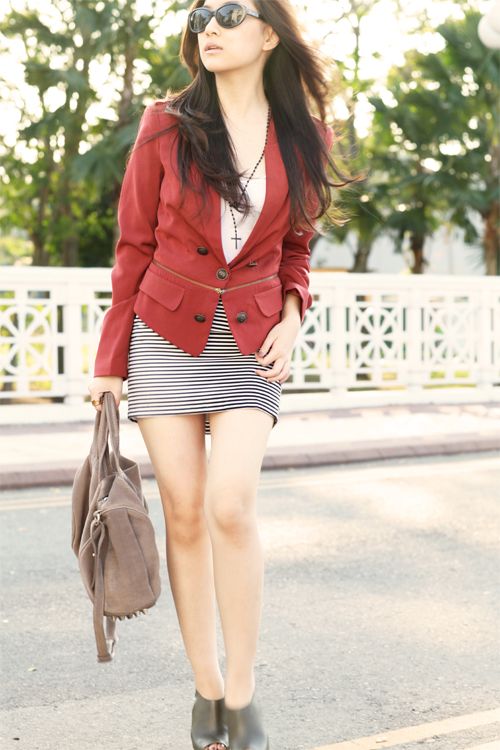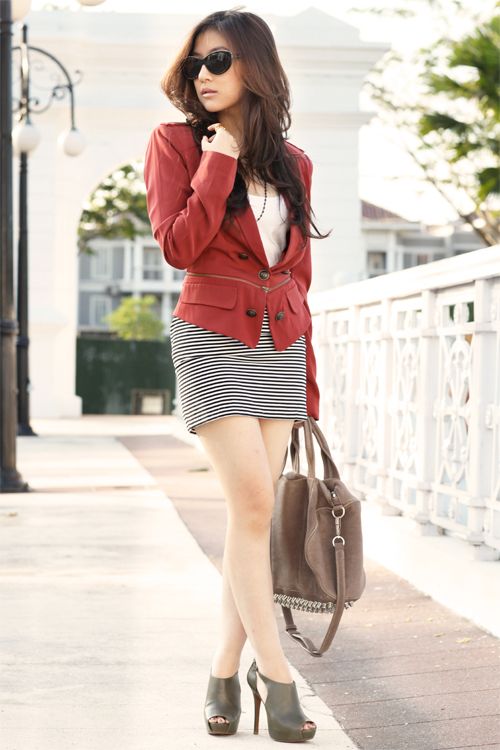 I finally got my cat eye sunglasses and they're Dior. I love that they're in jet black, from the frame to the lenses. They give out this vintage vibe everytime I wear them.
The military jacket is from
The Quiet Riot
. Still carrying this bag everywhere even though it's very heavy. Photographed by
Stephanie Sasmita.