There are some days that you want to dress up as another person so that you feel different, unusual, believing that it will take you to different places. Apparently, I decided to wear something I wouldn't wear on my usual days, and went to this bridge called Henderson Waves. It was hilarious because I couldn't bear the heat, and panicked. It was so warm that you can feel you're literally melting. I wanted to quickly rush back to an air-conditioned place, or perhaps a cab, yet a part of me wanted to go across the bridge at the same time.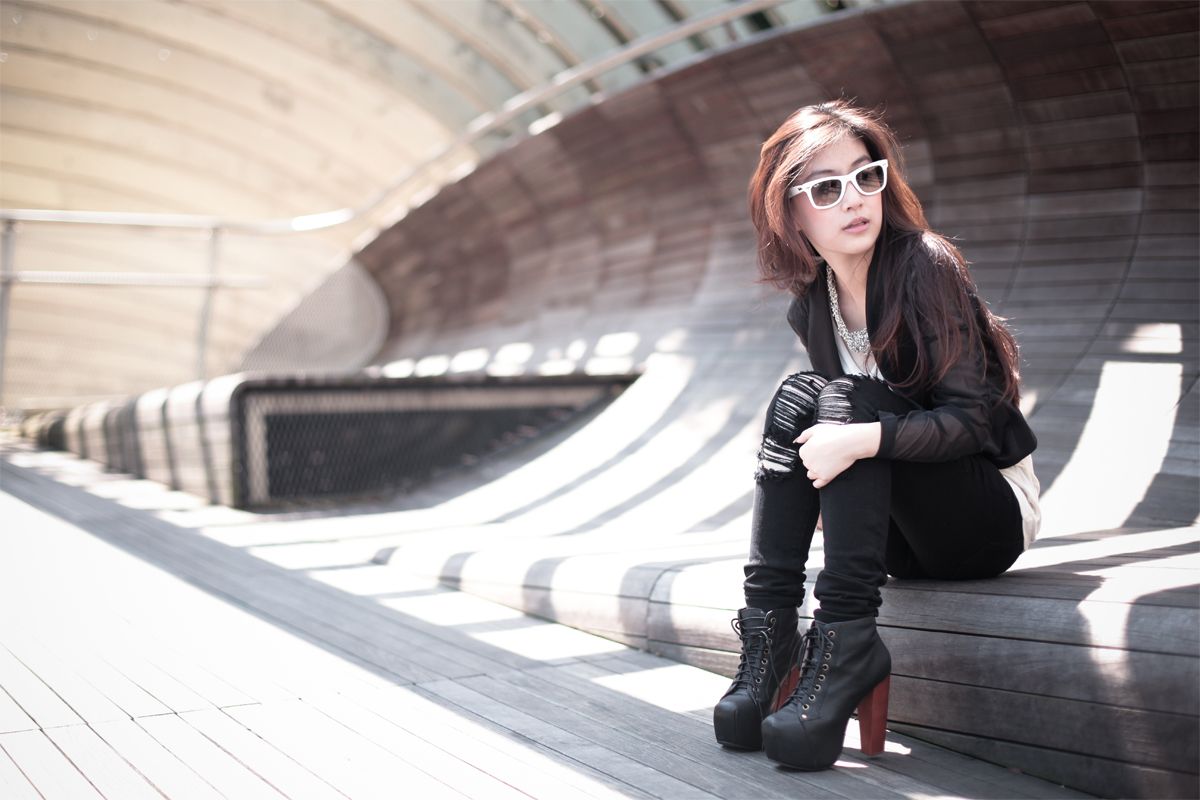 I was wearing this punk rock princess outfit, I don't know how to describe it in a more appropriate term, really. So the bridge was beautiful. I mean, I would want to go there again for a picnic in the evening, or whatever, or just go to the other end.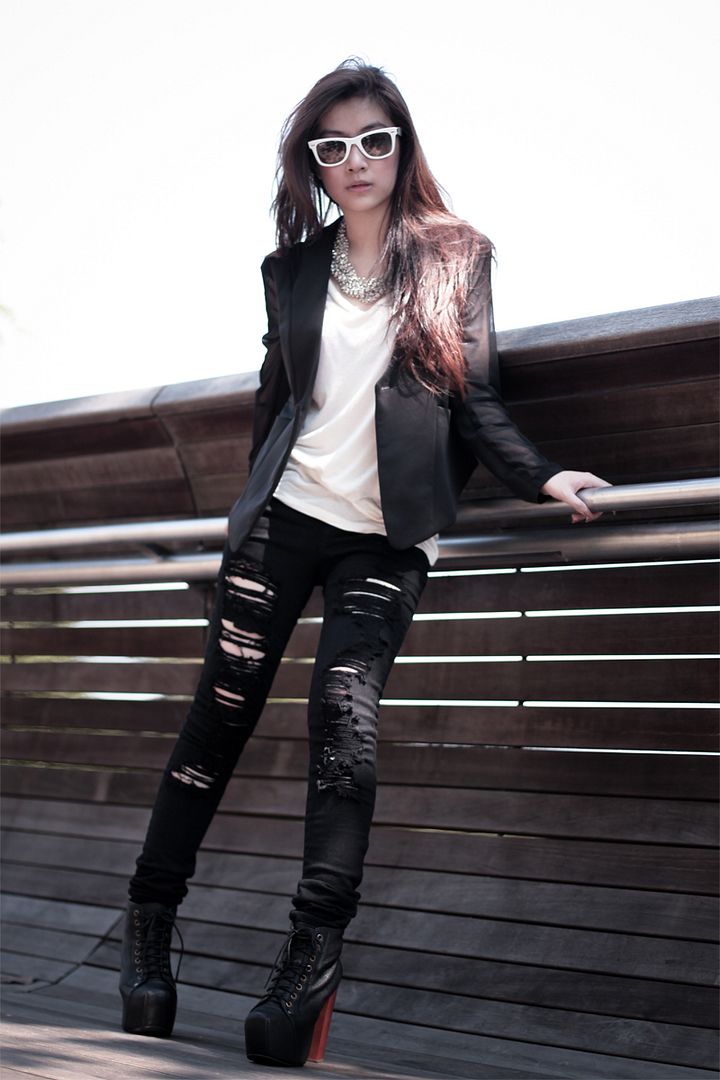 I bought the destroyed black denim at Forever 21 a couple months ago and then found them while I was cleaning my messy wardrobe. Then I saw my sheer sleeve blazer and then I went, 'let's try this together'. And the shoes too, it's been a while since I took them out. I know it's cheesy then I grabbed this bling necklace and tried on my white wayfarers I had never worn before.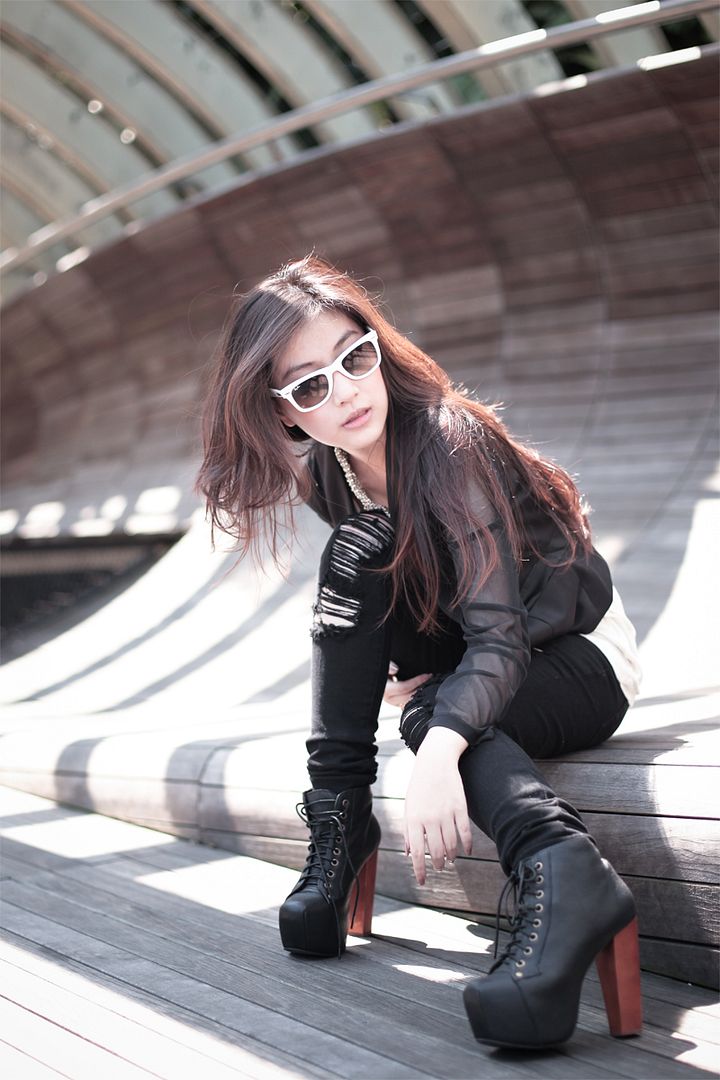 This blazer is a really good piece, one of my favorites. It's not too warm when I wear it in the afternoon, yet glamorous to events in the evening. Both blazer and necklace are from Global Citizen. Shoes are Jeffrey Campbell.
Photographed by
Eric Tanzil
.