Spring 2011 has got to come to an end. They have yet to hit the sales rack as we speak. Seeing the splashes of colors, tangerine dresses, neon colored everything, stripes, Prada inspired pieces, striking exciting colors installed in high street fashion window displays, and other means of the huge color blocking trend will remain as beautiful memories. When I try to look back to the hysteria, I can narrow down the two most influential runway show this Spring, which is no other than Prada and Jil Sander. I personally like Jil more, though. I will never forget the tight white tshirt and ball gown combo. Never ever in my whole life.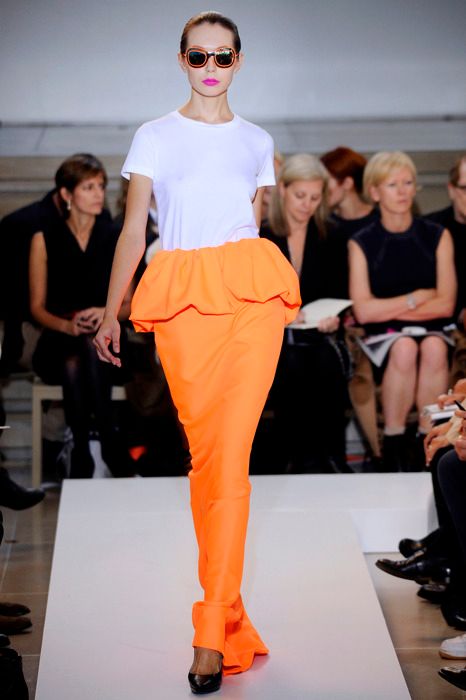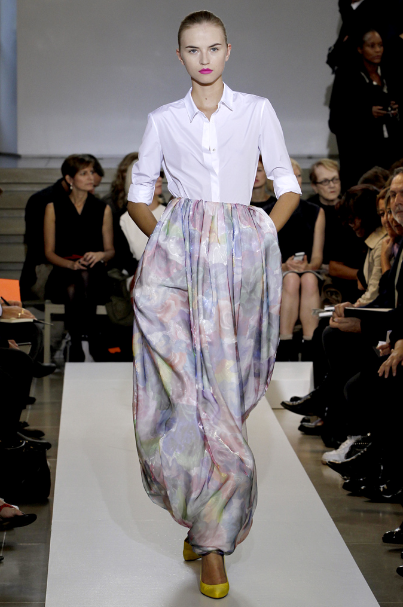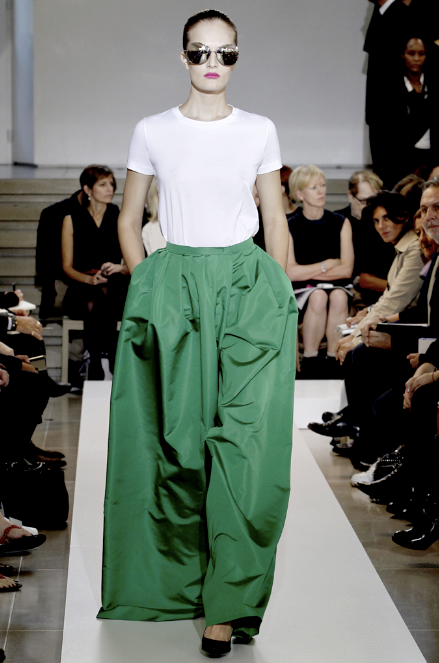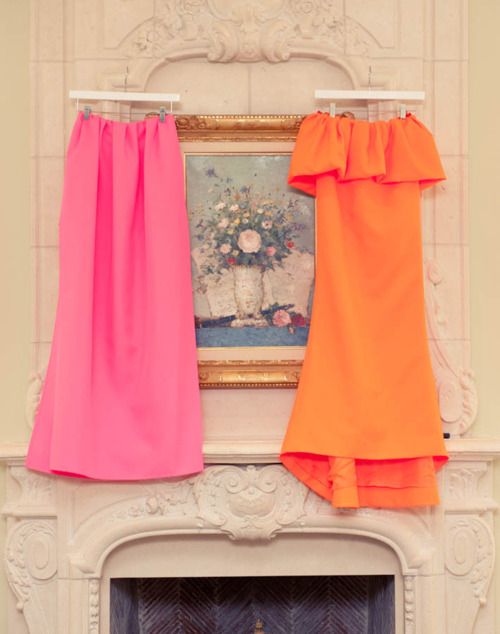 Suzanne Rogers' iconic Jil Sander skirts as featured in the Coveteur.
Then there is also the bold colored blazer and trousers.
Zara
I believe has done a tremendous job in making all the high street version. Those who can afford the real deal, congratulations to you and your fantastic Spring purchases.
My last words for Spring 2011, it has really been a fun, unforgettable season. It's so influential that people starts wearing neon color-block combinations on the streets of Orchard, everywhere you turn you'll see Prada-esque stripes worn, and the brogues have been huge. It's the moment when streetstyle and editorials in magazines drastically shift from the camel trend to brights. When I first saw Drew Barrymore and Kate Bosworth in Jil, I knew I'm already helplessly in love. Interestingly, though I am this fashion conscious, I don't really adopt the whole bright color dressing. I tried, but I can't. Yes I must admit a couple of impulsive buys, like my new
Zara shoes in Fuschia
that I wear almost every single day, but still, it's very minimal, more like inadequate compared to the rest. Anyways, here is an interesting quote I came across, about black and brights.
"Black is not sad. Bright colors are what depresses me. They're so … empty. Black is poetic. How do you imagine a poet? In a bright yellow jacket? Probably not."
— Ann Demeulemeester
Once again, view the complete collection
here
.