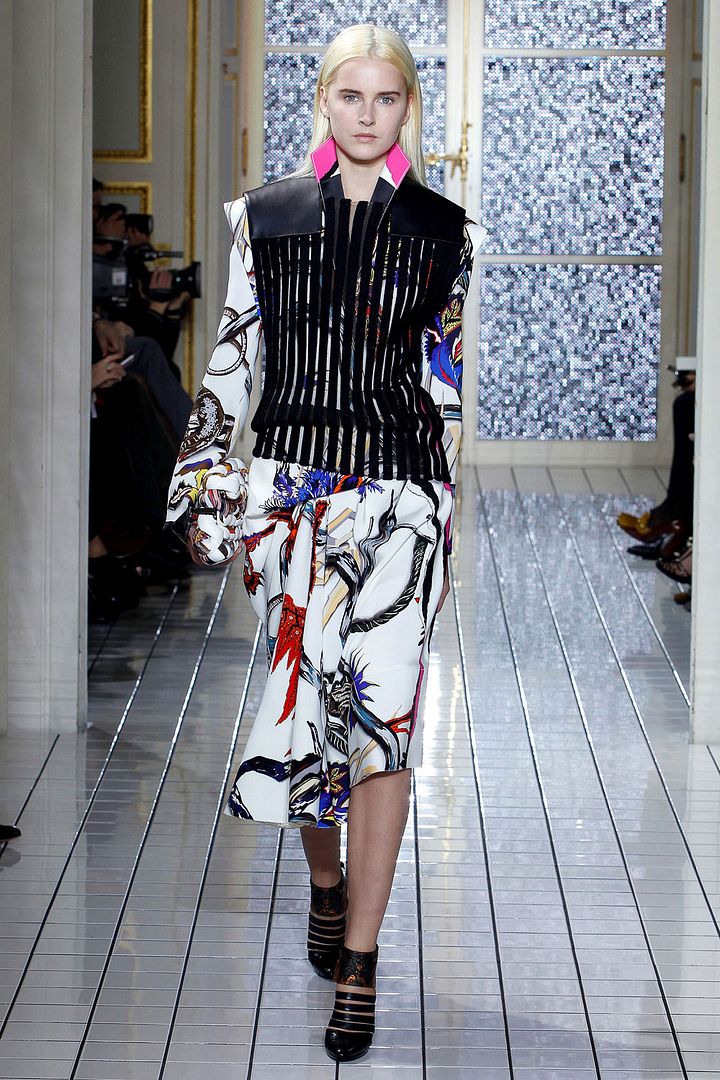 After Jil Sander happy florals last Spring, let's welcome Balenciaga's hand painted exotic blossom. Nicholas Ghesquiere is a genius for making these leather panels and print skirts work together peacefully on the runway. In essence, it made me wonder how would it be like if the dress is worn alone. I don't know, maybe it's just me.
If you notice, the prints for every look are slightly different. I love the one on the first picture and last most. Moving on, here is their latest campaign displayed on their Tumblr-esque new
website
as described by
Fashionista
.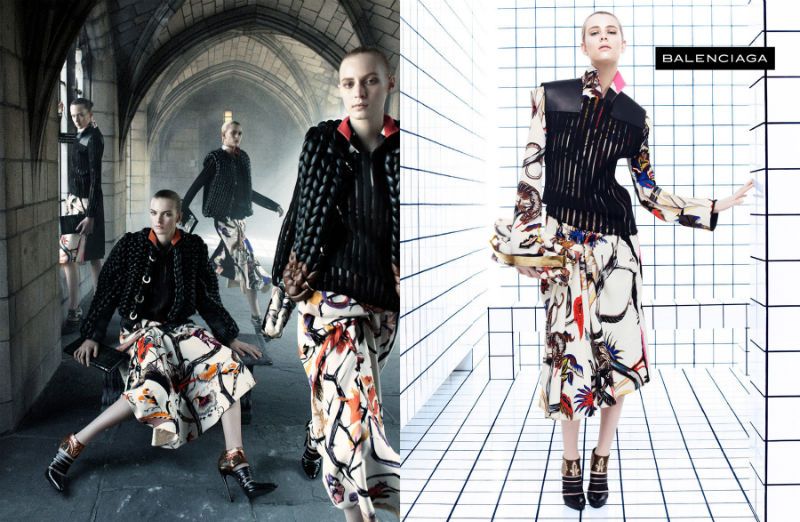 Brilliant campaign, I adore the uber-luxe bathroom tile effect portrayed throughout the images. Oh and the look displayed in the fifth picture is very chic. Red and white, and blue and white and that checkered clutch.
Images courtesy of Balenciaga.