You may have seen all the ten looks of Givenchy couture, but if you haven't click
here
. It's a must see. Brilliant pieces of art by Ricardo Tisci.
Anyway, this girl caught my attention. Let me introduce her to you. She's currently the Fashion Editor of Harper's Bazaar Australia. She's been popping up on The Sartorialist and Stockholm Streetstyle quite a bit. Strangely, I love the fact that she doesn't have the killer editor look like Anna. She seems quite approachable and friendly. No shades!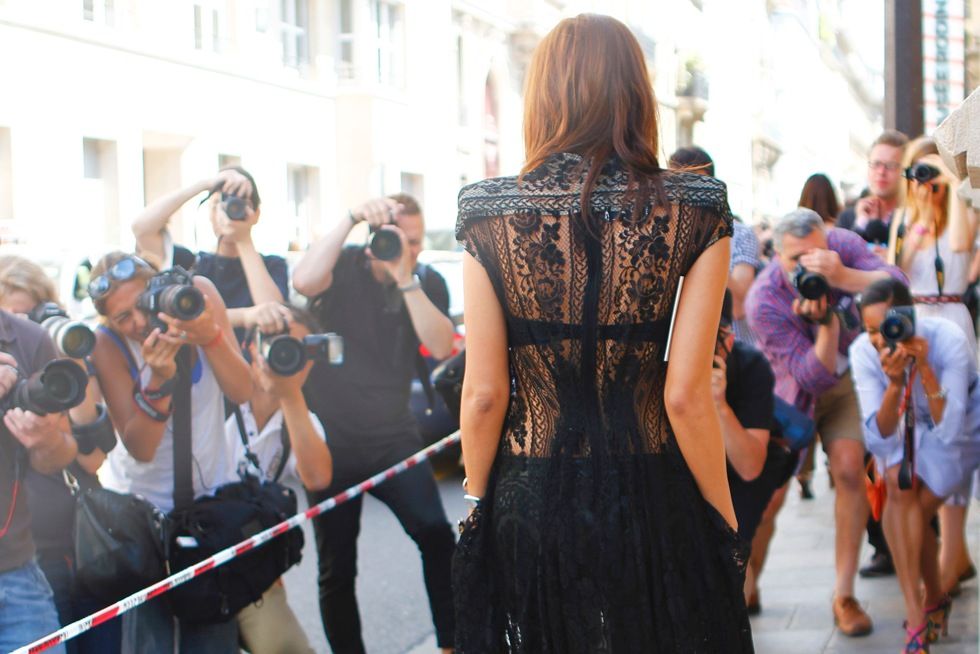 She was wearing this gorgeous lace top, I don't know who it is by. I think it has the perfect length and those leather pants unzipped at the bottom and complete the whole look.
I think it's time for me to get myself a pair of black nappa pointed toe pumps with the right amount of toe cleavage. Oh and probably they have to be 120mm without platform, does it ring a bell to you?
Images from Stockholm Streetstyle and Streetfsn.