"It's never been more complicated to be a girl than it is now," said Simon Doonan. "You have to look fabulous and be a lifestyle brand and have a drink and be Twittering at the same time so you need hands free."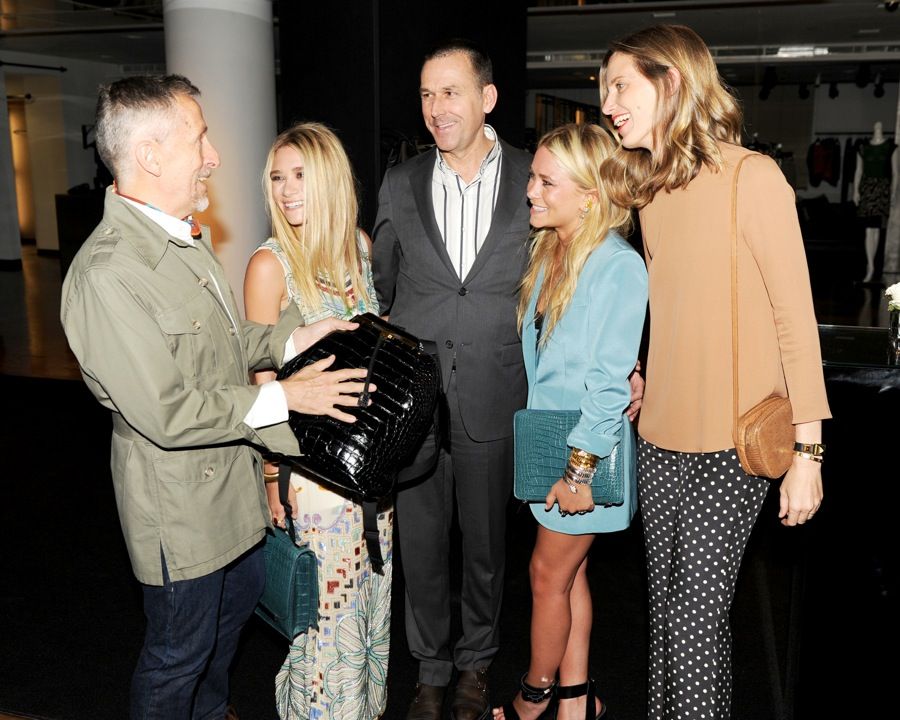 Above are Simon Doonan, Ashley Olsen, Mark Lee, Mary-Kate Olsen, and Amanda Brooks at Barneys New York for the unveiling of the twins' handbag collection. I've been a fan of the label myself. The sophistication yet modernity combined throughout the collection is to me, such an expression of effortless elegance. Amanda Brooks on the collection, "Obviously we don't carry Hermes bags in the store so we were trying to find something that appeals to that customer who is willing to spend a lot of money on a bag that's going to last a long time and has a classic design."
The three Olsens looking gorgeous, Mary-Kate was spotted in this super sleek turquoise blazer from The Row, worn as a dress. And that matching crocodile clutch is to die for.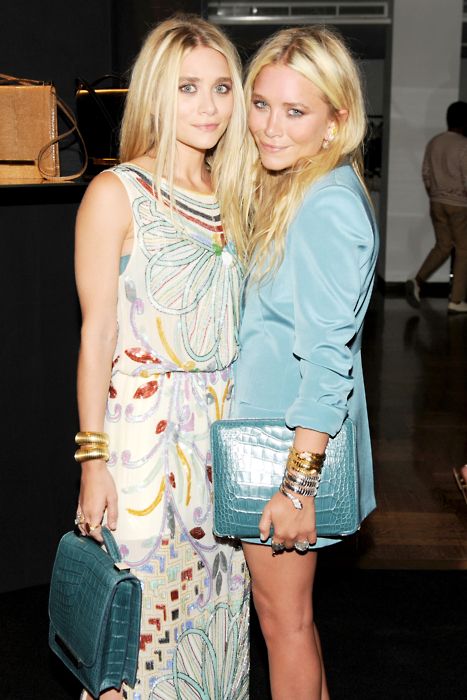 The range of luxe bags, which hits Barneys mid-August, features a sleek, exotic collection from a $4,700 blue-infused gray lizard clutch to a $39,000 crocodile backpack. If you have the money, would you rather spend on a Birkin or one of these?
View the complete collection
here
. Images from
Fashionista
.