I was wearing this ruffle dress from
Adela Rose
to have lunch with the girls. The weather has been pretty good, I'm so happy with the photographs.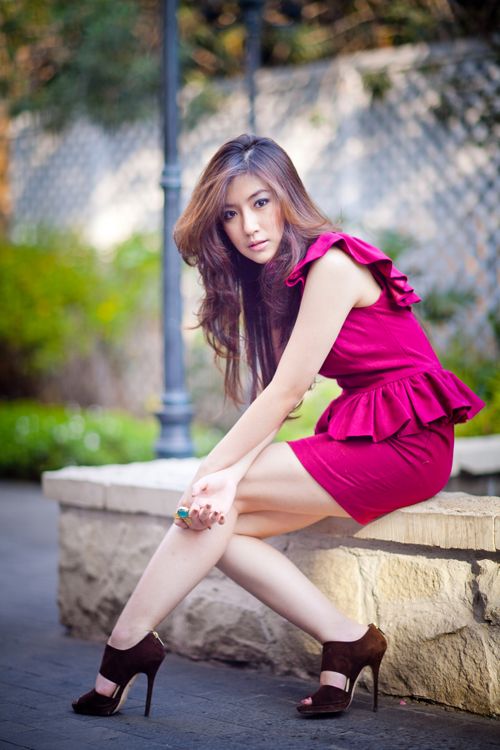 I'm not sure if I'm the correct person to dress so ladylike, Kate Middleton-ish. But here it is. What do you think?
I always left my hair messy and it's time to color the roots. I think I gained a bit weight since I don't take public transport here. I mean, I don't walk in train stations or stroll around Orchard and Somerset for hours anymore. I'm going back to Singapore in two days and I hope I can lose some. Fingers crossed.
I bring back my Jimmy Choos and Louboutins home, but I almost wear the Choos all the time. Since they're in the 24/7 collection I hope they'll last long.
Photographed by
Stephanie Sasmita
and
Liem Emilia
.