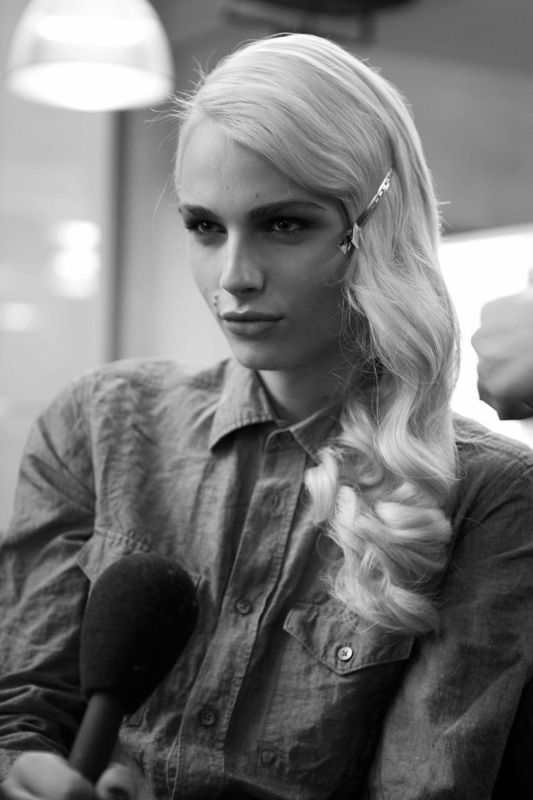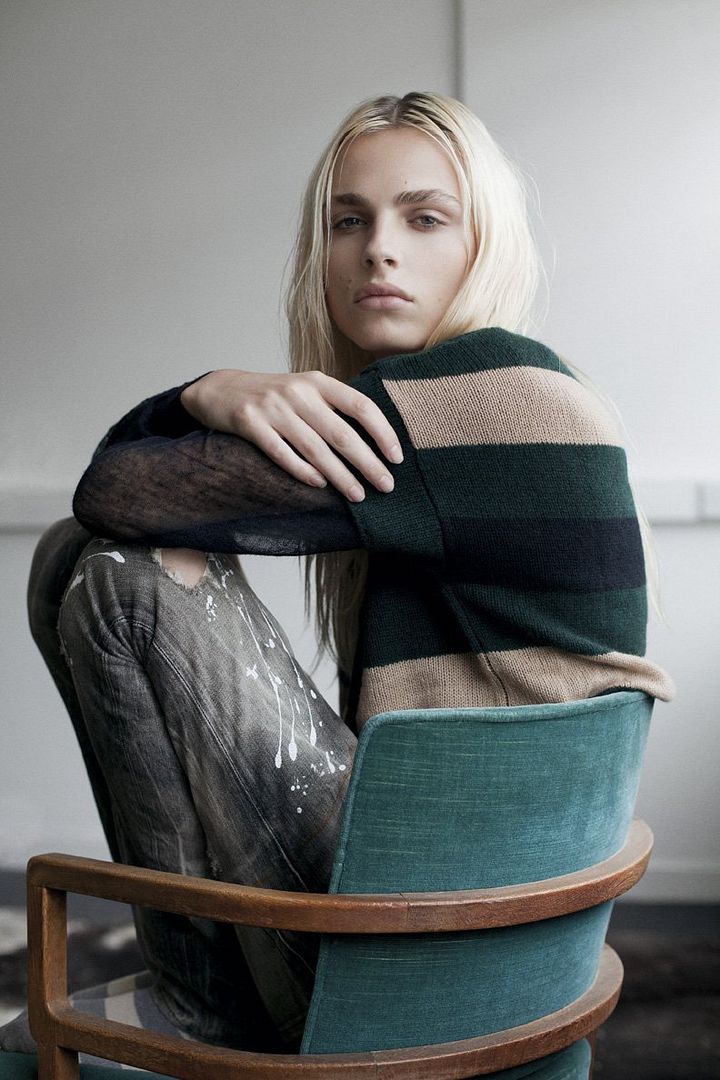 Meet Andrej, the Serbian-born, Australian-raised beauty, who just turned twenty last week. He's the the hottest runway model of the moment with his statuesque figure and impossibly small waistband.
In a recent interview with New York Magazine, he claimed, ""I want to make that clear to America. This is a new age of androgynous supermodels. We don't get out of bed for less than $50 a day." Read the rest of the interview
here
.
From Neil Barret and Paul Smith menswear to Jean Paul Gaultier womenswear. He's so beautiful, with his gentle eyes he's one of the very few beautiful creatures who's destined to work both sides of the runway.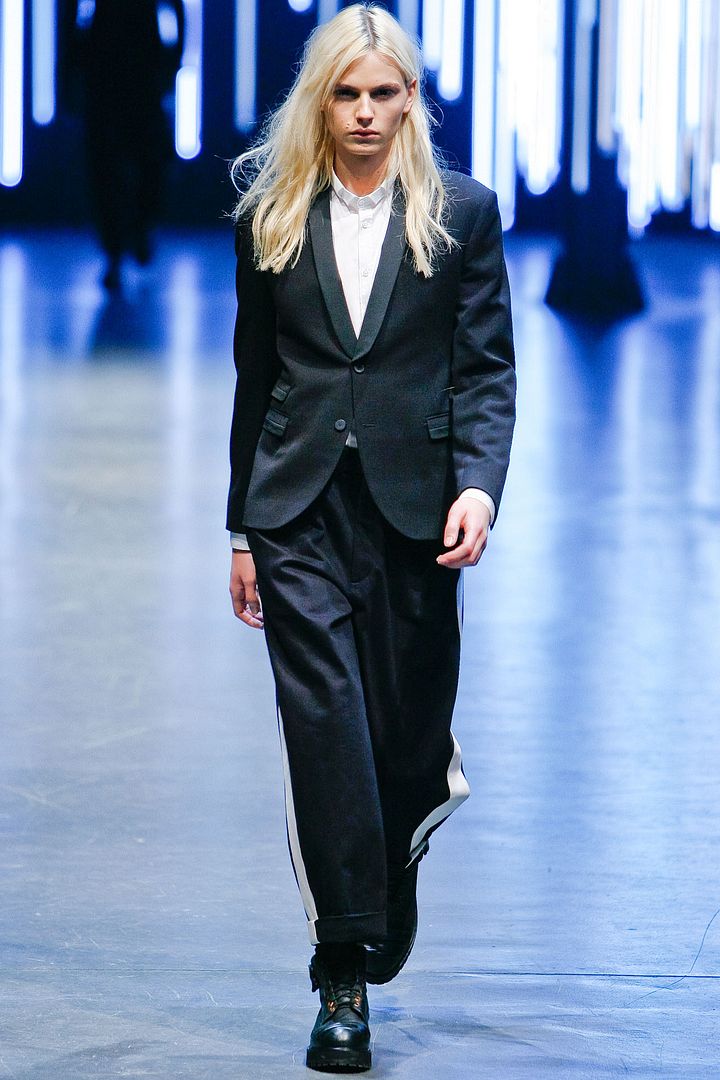 He appeared in last year's Vogue Paris September issue, in Rive Gauche et Libre, shot by Mert & Marcus.
"In this society, if a man is called a woman, that's the biggest insult he could get. Is that because women are considered something less? I know people want me to sort of defend myself, to sit here and be like, 'I'm a boy, but I wear makeup sometimes.' But, you know, to me, it doesn't really matter. I don't really have that sort of strong gender identity—I identify as what I am. The fact that people are using it for creative or marketing purposes, it's just kind of like having a skill and using it to earn money." - Andrej.
Images from Fashionisto and Tumblr.