Everything I found here is very much what I'd wear if I'm a million times richer than I do now. I mean, look at the whole sleek trousers, blazers, clean cut, prints, the length, leather belts with metal hardware, the shoes, from the pieces to the styling, I don't know what to say more.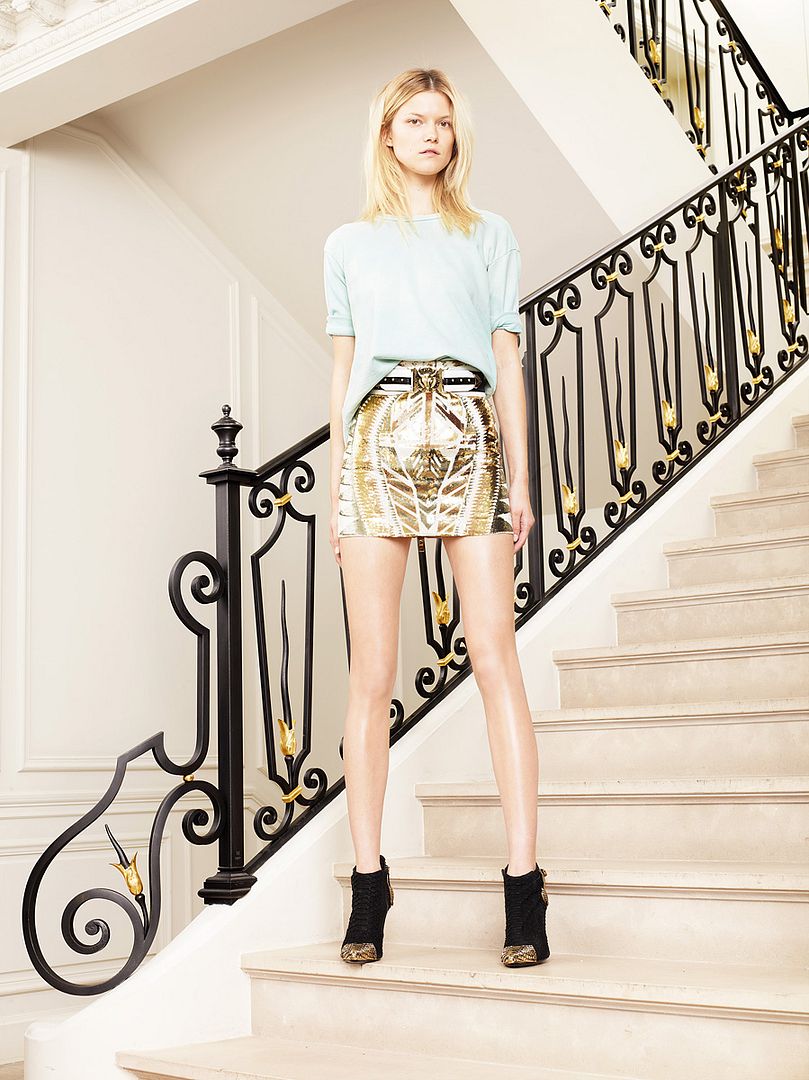 Even the loose plain tee is really what I've been wearing daily.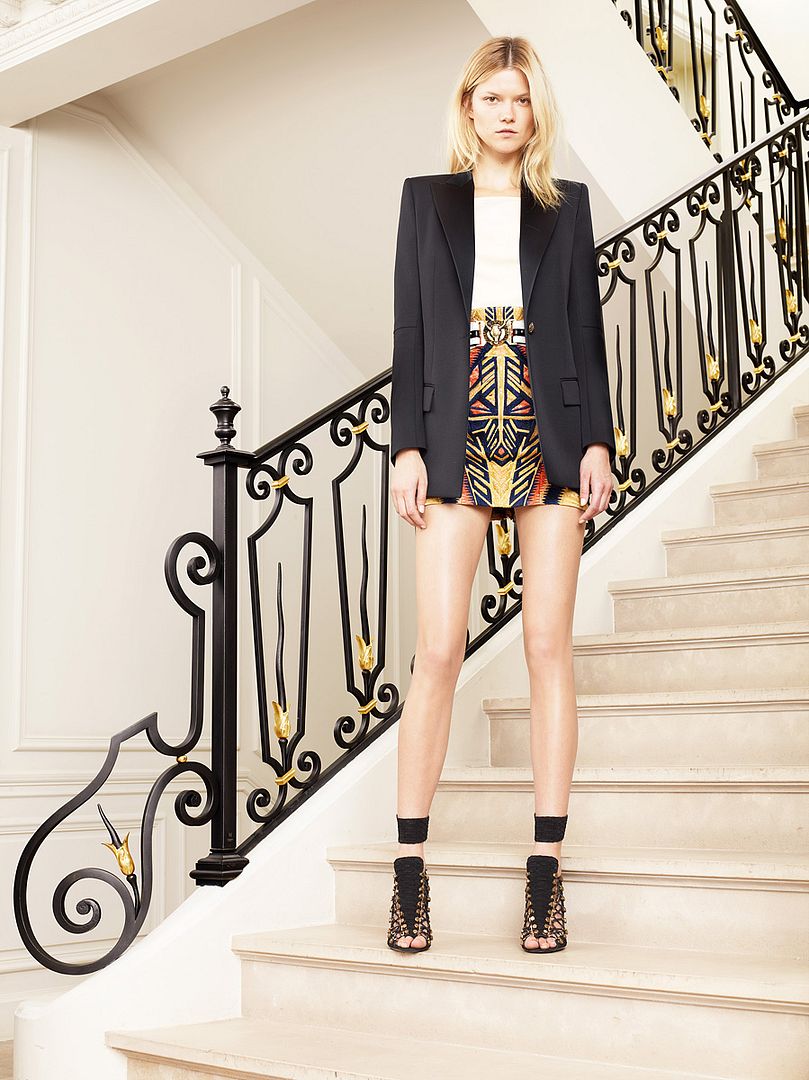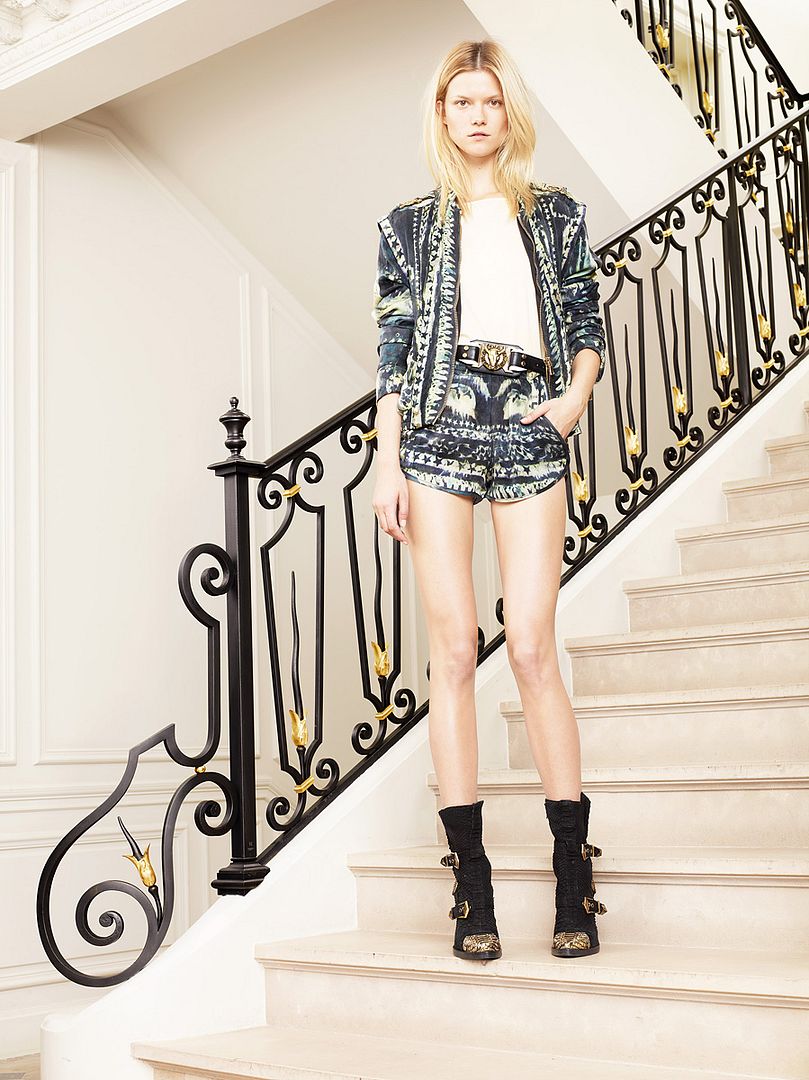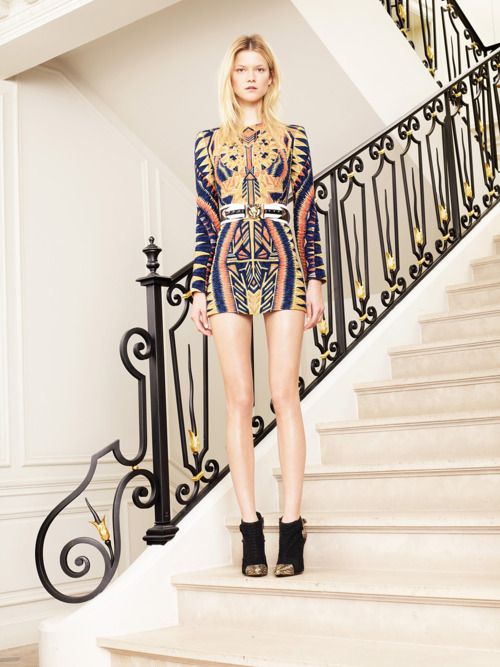 These booties are fabulous. Very edgy. I can never get tired of black and gold footwear from Balmain. Well done Olivier Rousteing.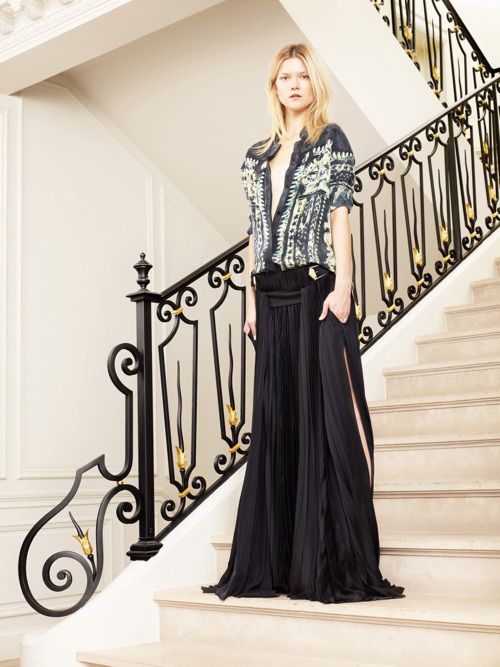 Pleated maxi skirts in black and off-white. Check.
Images from Vogue.