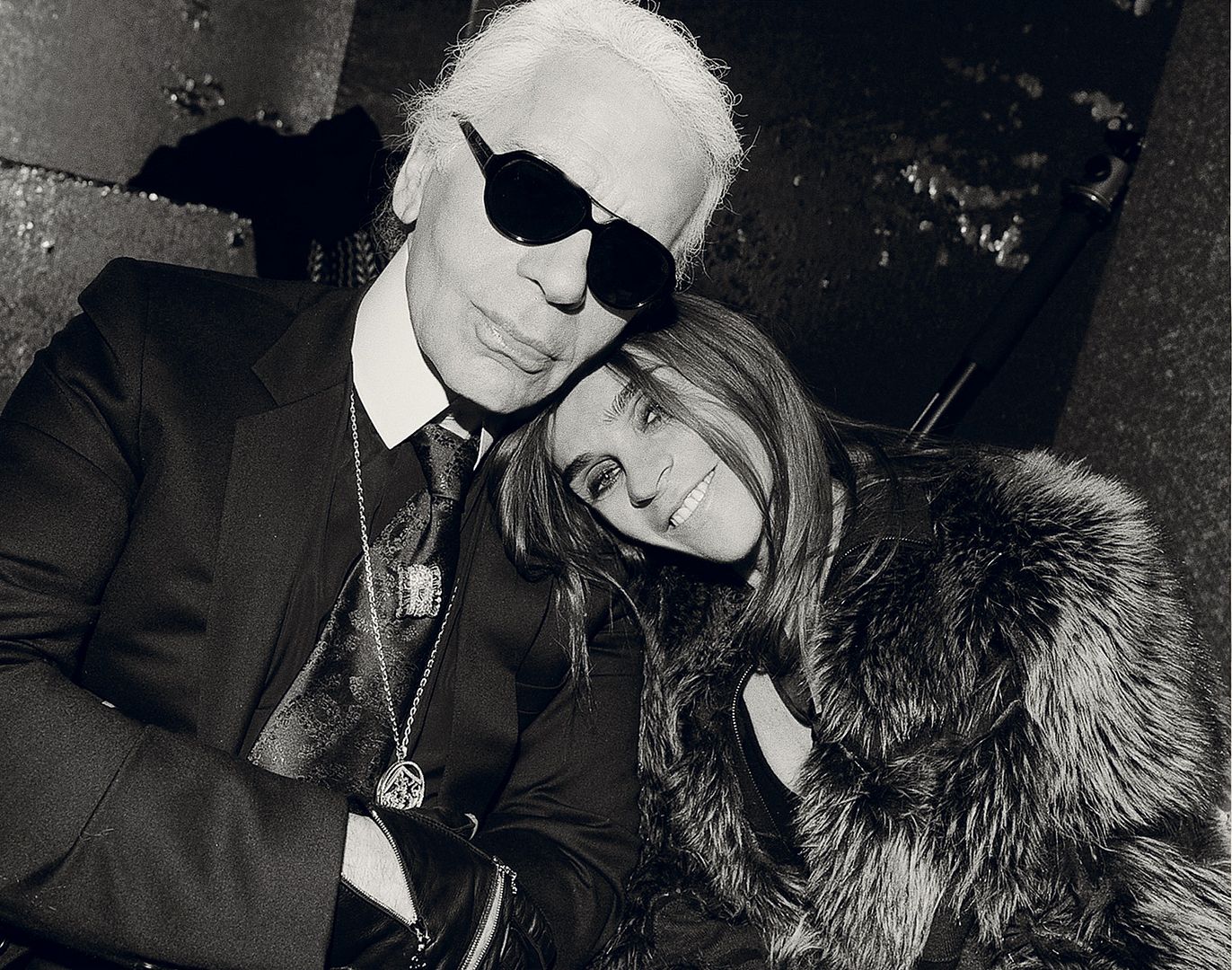 Kaiser Karl and Carine at their best, discussing about photographs, styling and how Carine manage to be the person she is now, you won't give this interview a miss.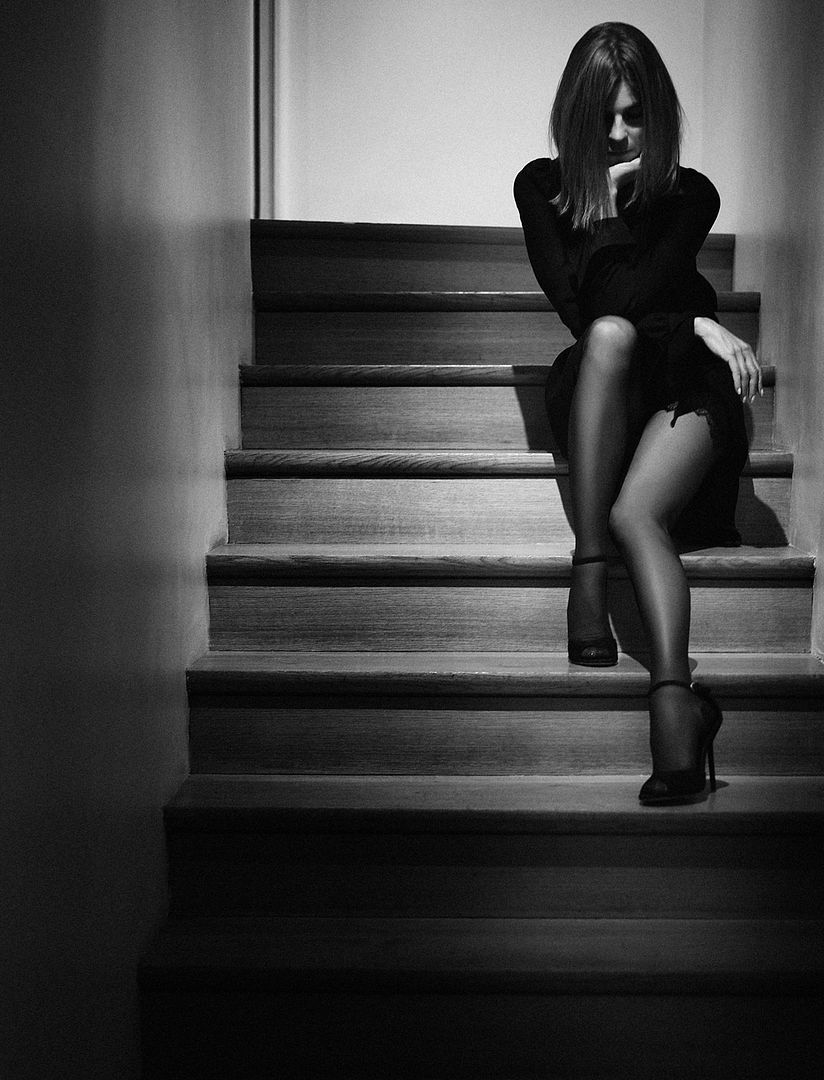 LAGERFELD: Your photos are erotic. I want to ask you: How did you come to be the stylist you are?
ROITFELD: It's because of the encounter. There are people who give you the confidence that you're lacking and once you have confidence, you're free and finally you can let out what's inside of you. I think a lot is due to the encounters I've had.
LAGERFELD: For example, when you were with Tom [Ford], Mario [Testino] wasn't very well-known yet. It speaks to what you did with Mario that made him so famous.
ROITFELD: Yes, but Mario helped me with other things. Maybe I helped him.
LAGERFELD: It doesn't go one way.
ROITFELD: No, I helped him understand what a woman is, how she closes her legs, how she feels on high heels, how she wants to pull at her T-shirt and skirt . . . And Mario taught me to speak better English, which I was doing badly at the time. [laughs] He also gave me confidence. When you have confidence, when you feel loved by people, you can tell them the truth. It's important that I can say the photo isn't beautiful or the photo shoot sucks.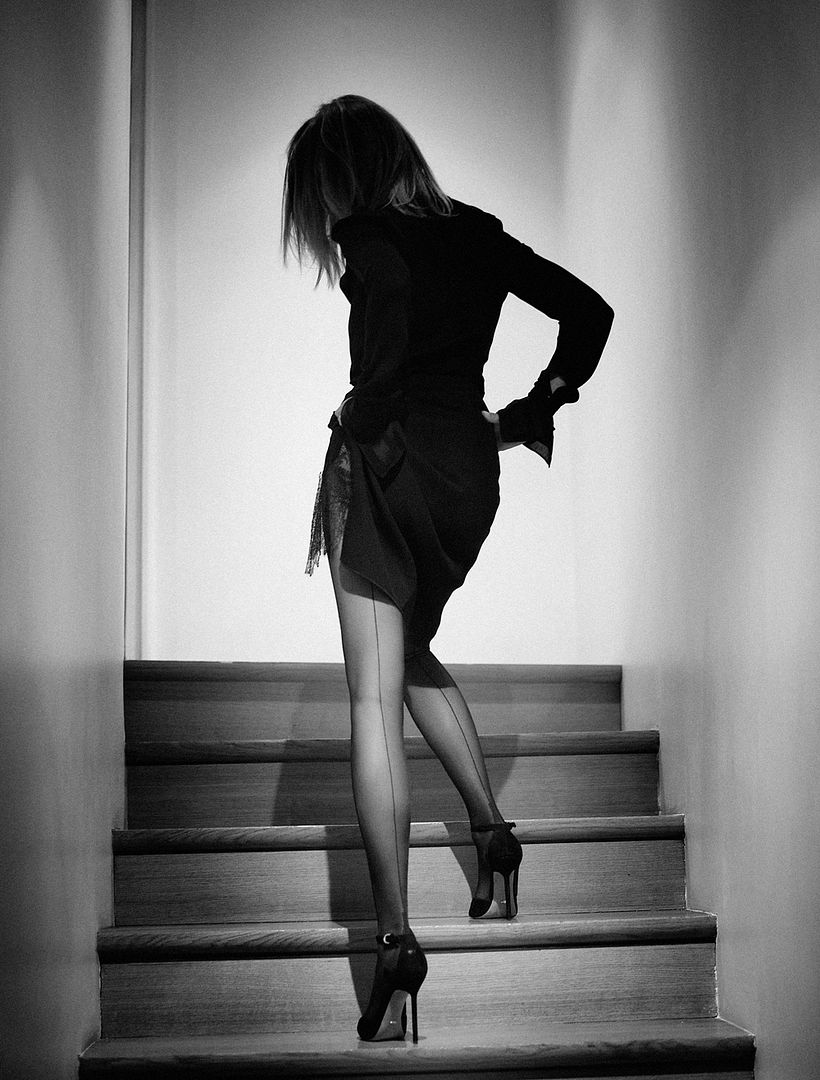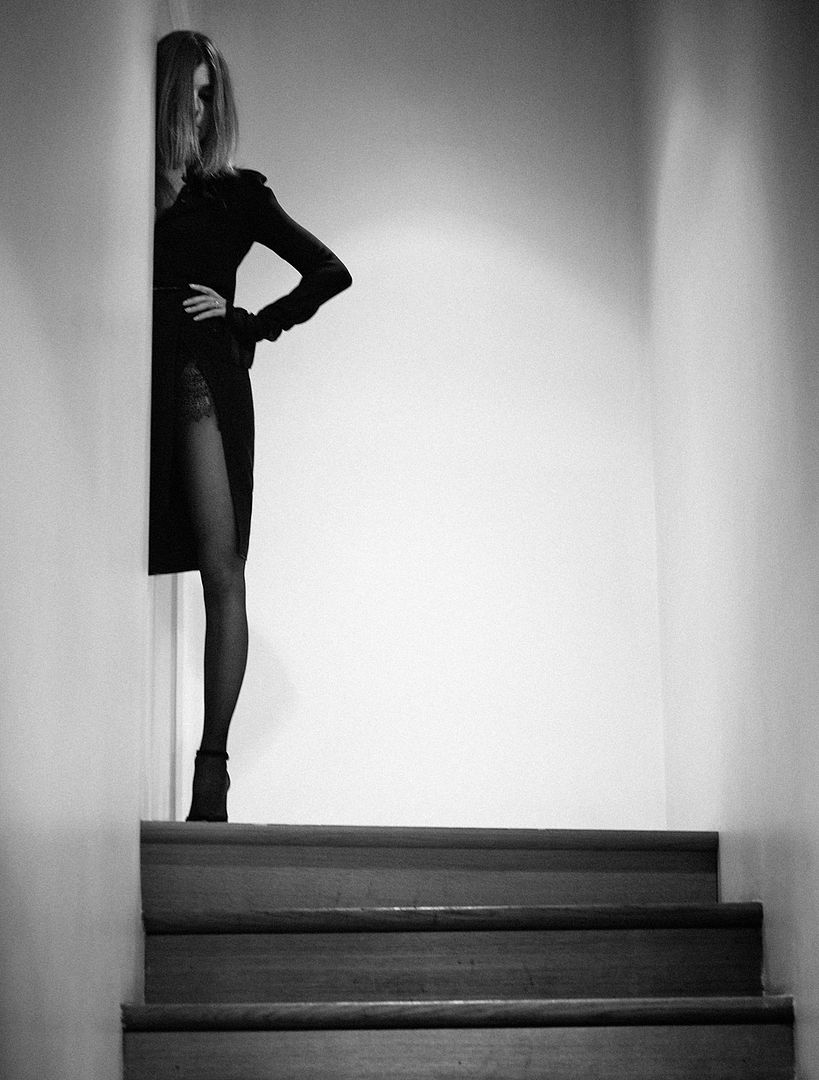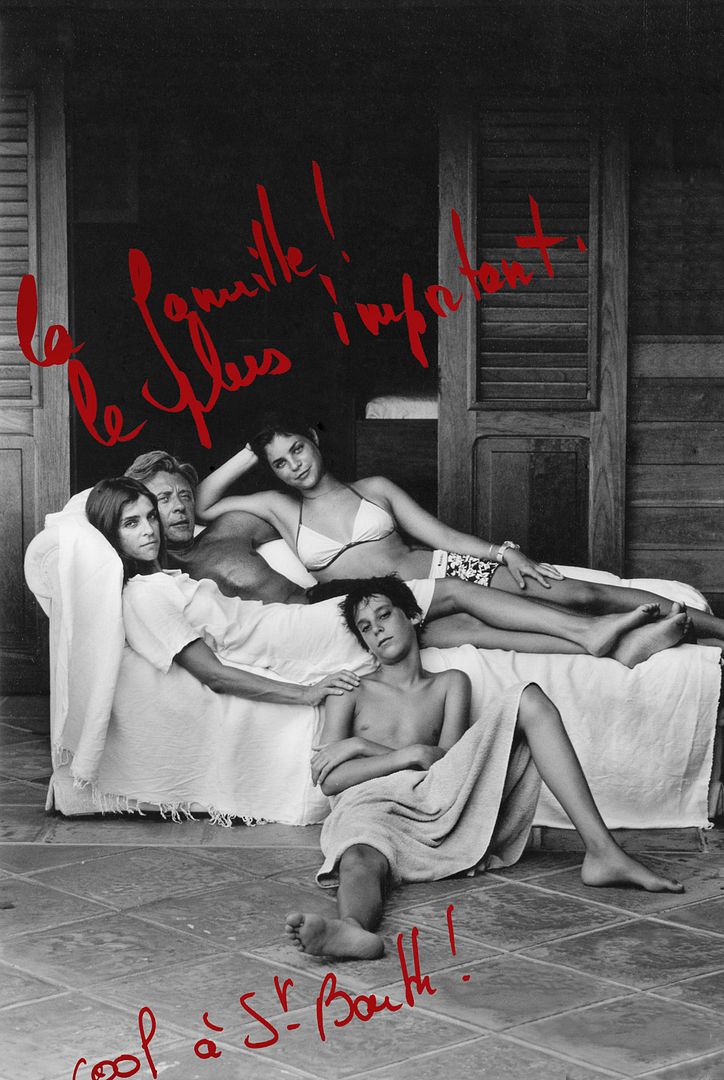 ROITFELD: I am better at mixing things, and I think that life has brought a lot to fashion, and fashion brings plenty to life. I took my children on photo shoots—they have professional connections in fashion—and, at the same time, I borrowed my father's sweater for a photo shoot and, then, I am inspired by a Russian princess because of my Russian roots. Everything is all mixed in together.
LAGERFELD: Where in your life and achievements do you place fashion? Is it extremely important to you?
ROITFELD: Yes, it's very important. To live, to exist, to work, it's very important.
LAGERFELD: I think it's crucial to say that. You actually are what you seem to be. You match your brand, your image; you fit in with your universe, your world.
ROITFELD: I think, in many ways, certain people sought me out maybe because they liked my body language or they liked the way I wore a slit skirt, the way I cross my legs or carry my purse. It's quite inspiring to play the seduction card—
To sum up, both don't surf the internet, have fake Facebook and Twitter account, and know enough people. Karl to Carine, "We're happy with the people we know, right."
Read the full interview
here
.