Aren't they the prettiest? I mean, the usual clean-cut minimalistic design, but with a twist. And plus it's in silver, mirror. Do you like? I think they'd sort of fall into the classic investment section in your wardrobe. Looks like they're somewhat easy to pull off, you can dress up and dress down in them. Okay looks like I'm having a major crush on them. I can go on typing my adoration without making any sense.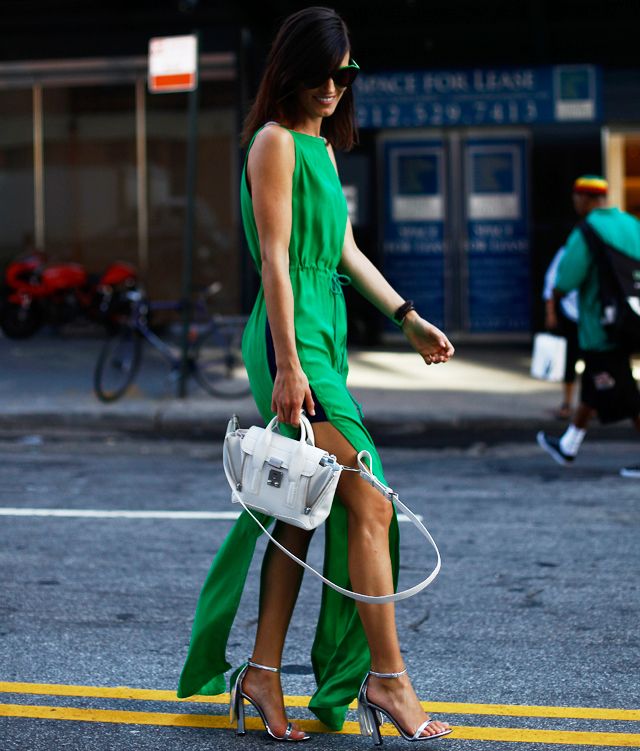 See? Know what I mean? Get them
here
for US$495. And yes, they don't have my size. That's Philip Lim mini Pashli satchel she's carrying. Retailing at US$650, you can pre-order now at
La Garçonne
.
Images by streetfsn and Tamu McPherson.