It's modern-futuristic and retro at the exact same level, I would say. Clean cuts, shiny fabrics, oversized but structured, sexy shiny pants that are to die for. Oh and the white blouses below are dreamy. I can really watch the show on repeat and maybe in slow motion. Brilliant, Nicholas.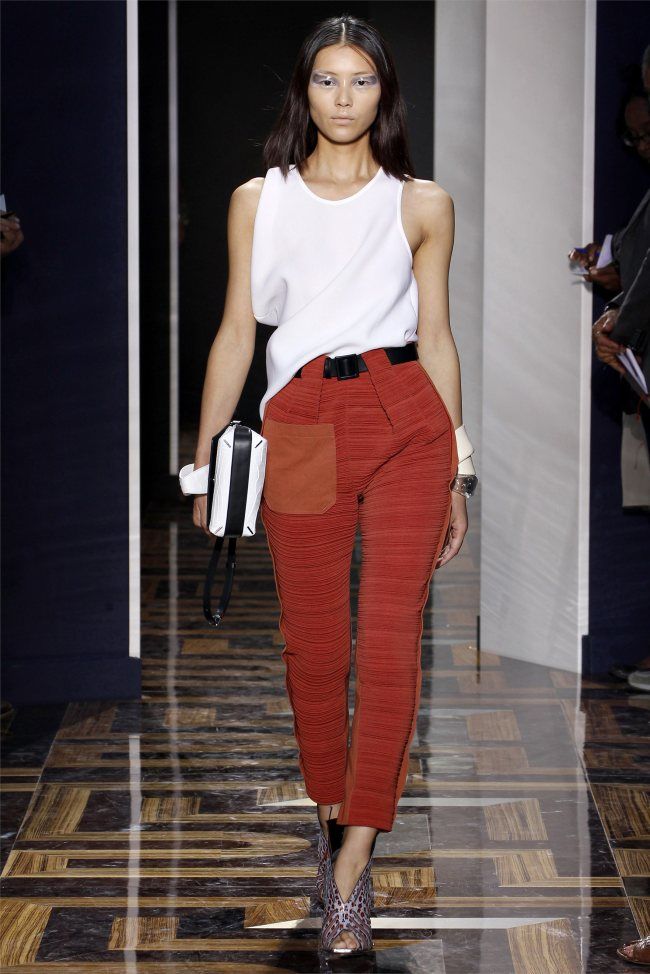 This look will always be on my mind forever. Is the top shaped like that or is it because it's tucked in only half I don't know, but to me this is sporty luxe at it's best.
The shorts are the most genius creation this season. I'd buy a pair if I have the money and I promise those will be my only pair of shorts for the whole year! Love how the models rock that sporty shaped shorts in thick fabric with their one mile long legs. Is it me or if you watch the video, you'd think these pants will really elongate your legs?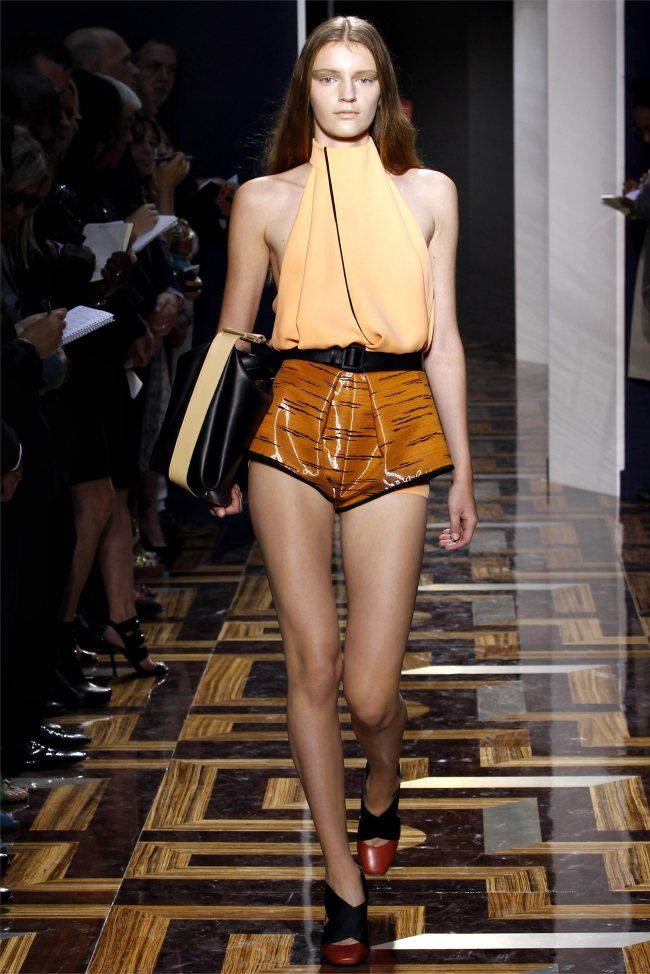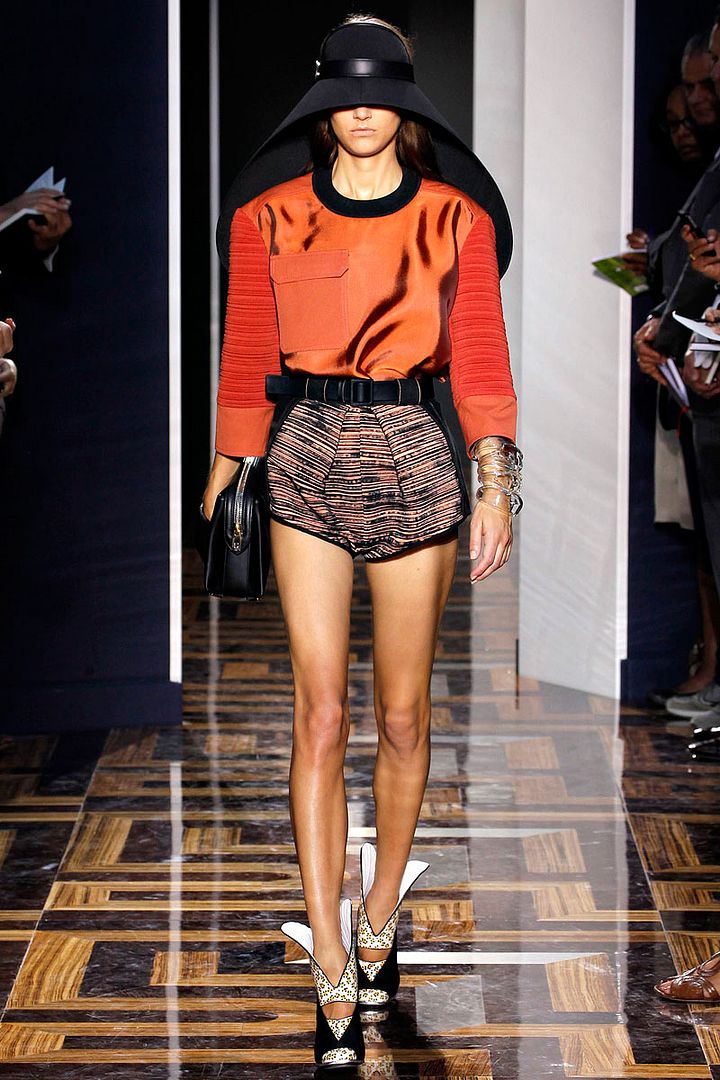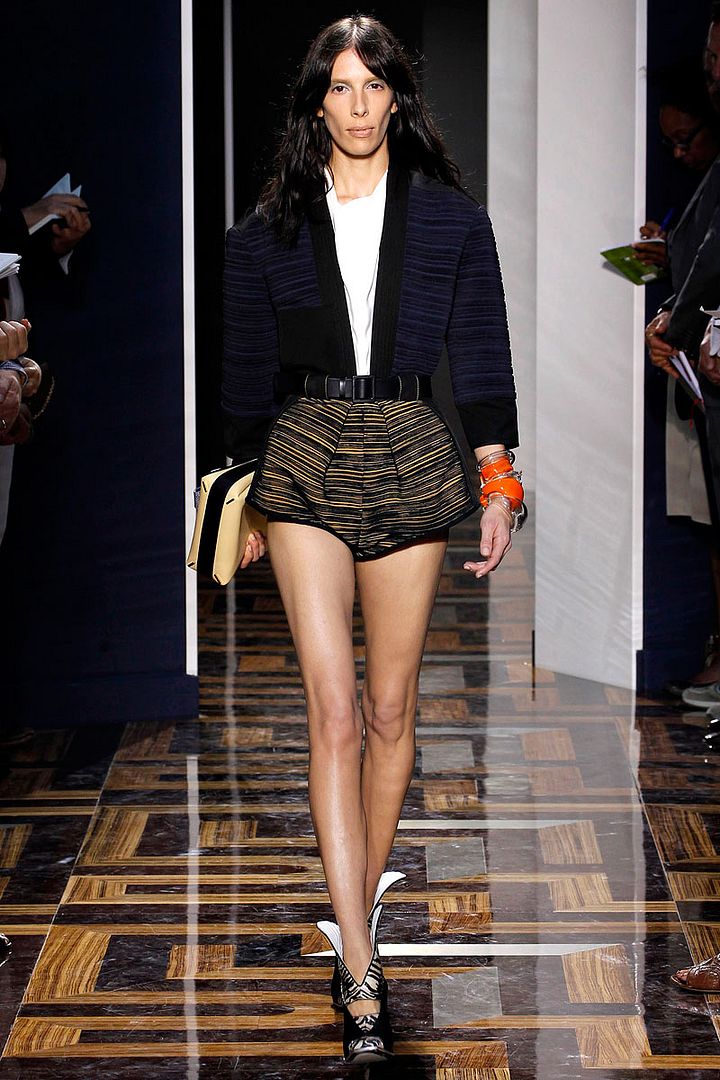 See how the sporty edge with luxe feel translated in terms of footwear and yes, also in a perfect harmony. I'm genuinely obsessed with them at the moment.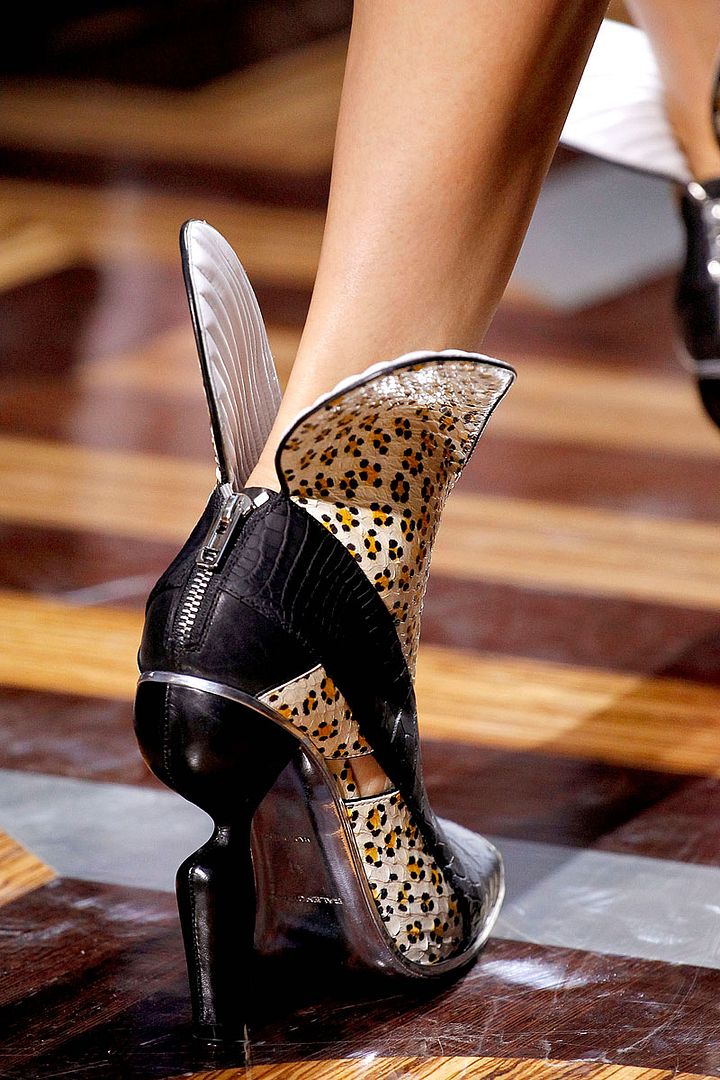 I'd say this is my favorite show so far from Paris. I don't quite understand Jil Sander this season. And this is all done so well, it's like the clothes are telling us a story, although the first few huge shiny jackets (with a resemblance to those of Victoria Beckham), are really not practical and weird. P.S. If you skipped the video, please scroll up and press play, take a bit of your time to watch, or you will forever be in regret.
Images from fashiongonerogue and Vogue.