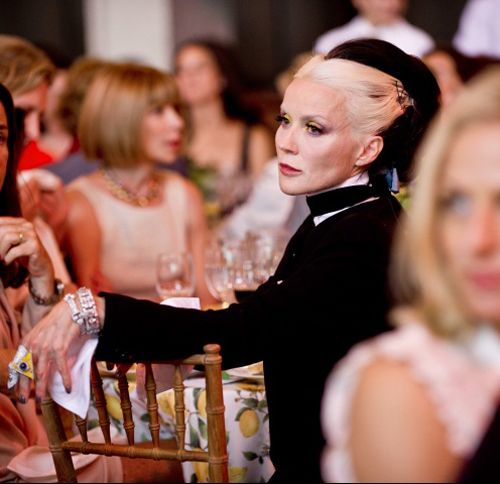 "[I got dressed in] five minutes. I can't think about what I'm going to wear, because then I start whirling and I'm going, oh my god." But then she made it to this week's Vogue best dressed. I can shamelessly claim such blatant adoration for this woman, everything she does, everything she wears. She's like the perfect epitome of an extravagant fashion artist of the century. She'd be frightened if she knew how many times she heard me say, "I am obsessed with Daphne Guinness!"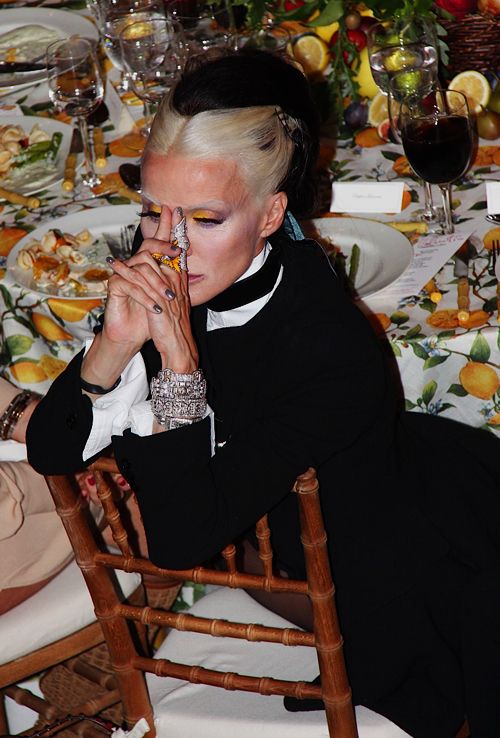 And her stacked diamond bangles and rings never fail to get attention.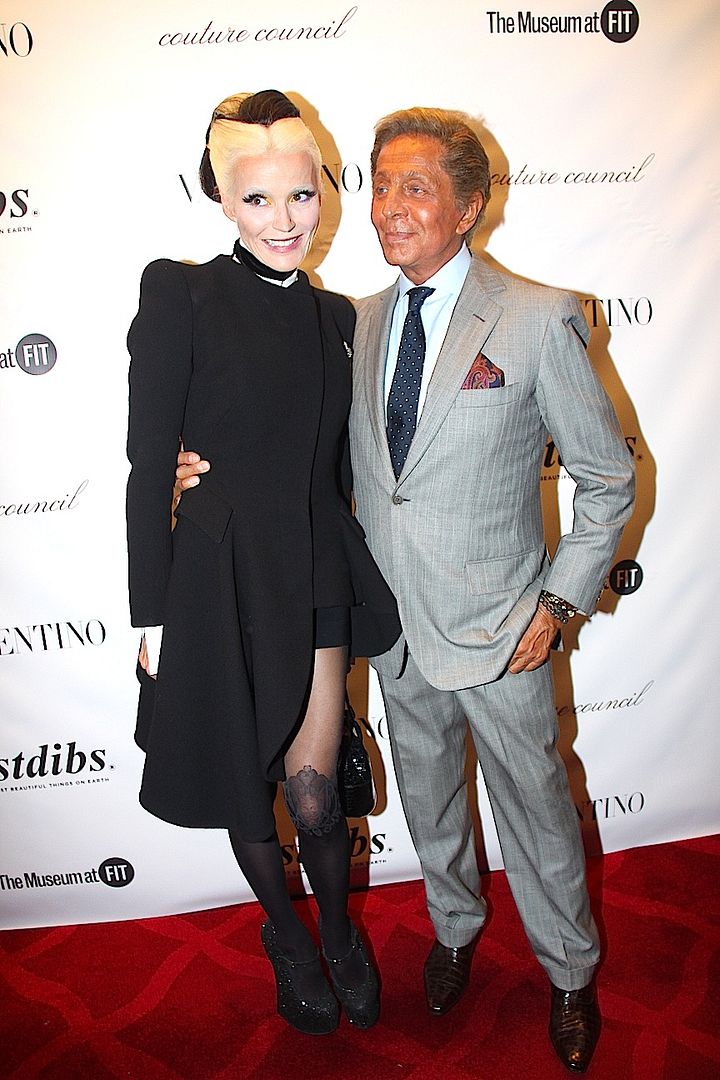 The Fashion Institute of Technology has, in previous years, honoured Alber Elbaz and Karl Lagerfeld amongst others at a luncheon that marks the start of Fashion Week and the start of the social season in New York.
"Valentino is right up there in the first rank of fashion designers: like Yves Saint Laurent and Coco Chanel, to date that has not quite been recognised because there's a Francophile bias in the history of fashion that finds it difficult to recognise that someone from Italy could achieve the same kind of creativity as a French designer. There is no question that history is going to give him that place."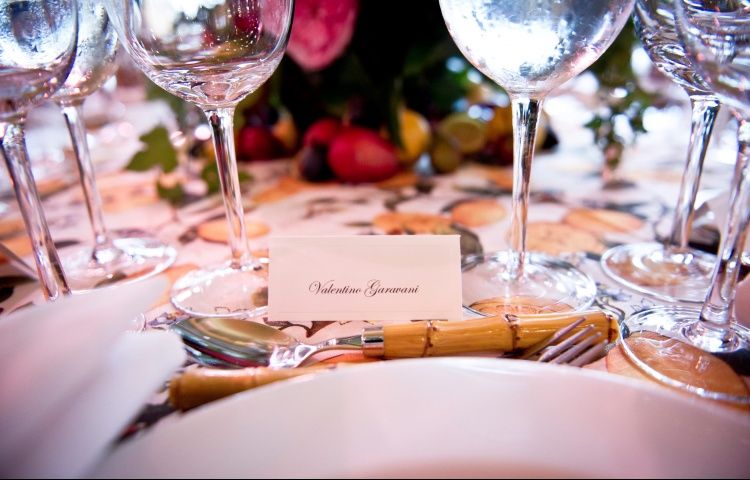 "Fashion must be free and not constrained by commercial interests," said Valentino Garavani on Wednesday when he received the FIT Couture Council Award for Artistry of Fashion.
Images from Vogue and
Telegraph
.