I'm the kind of person who buys lots of basics. Like I can have more than five pieces of white tank and shirt in different cuttings, slightly different shade and fabrics. Lots of monochrome colors. I'm boring. It hits me when I see the simplicity of Donna's design this season. Especially the first few pieces which are very wearable. Very New York.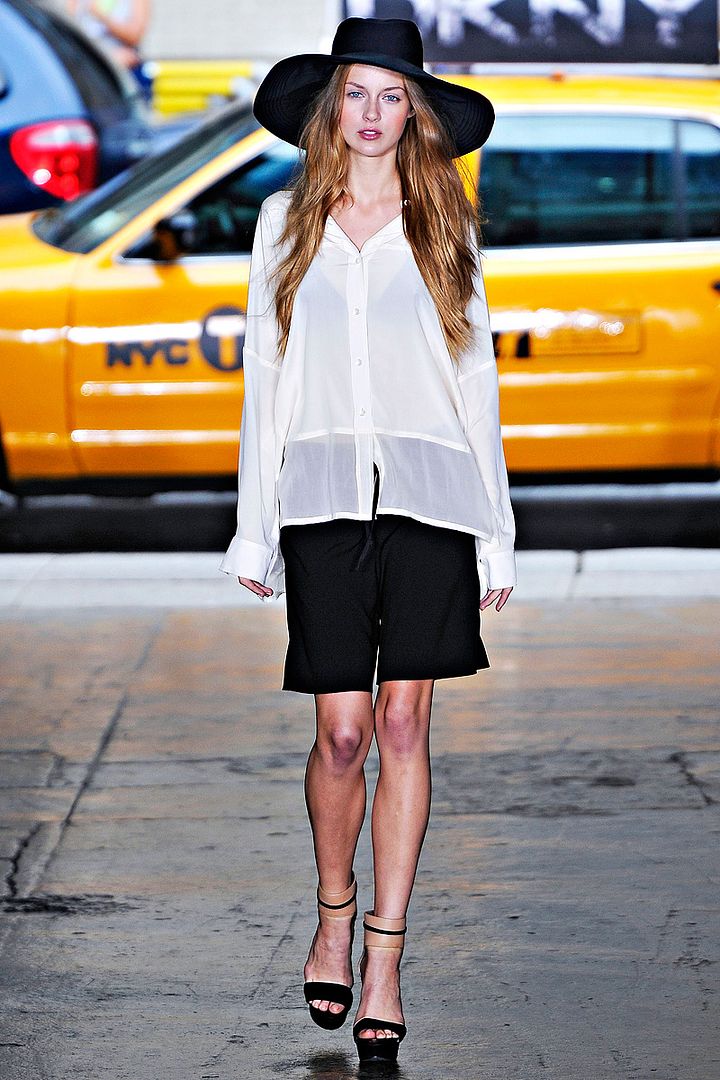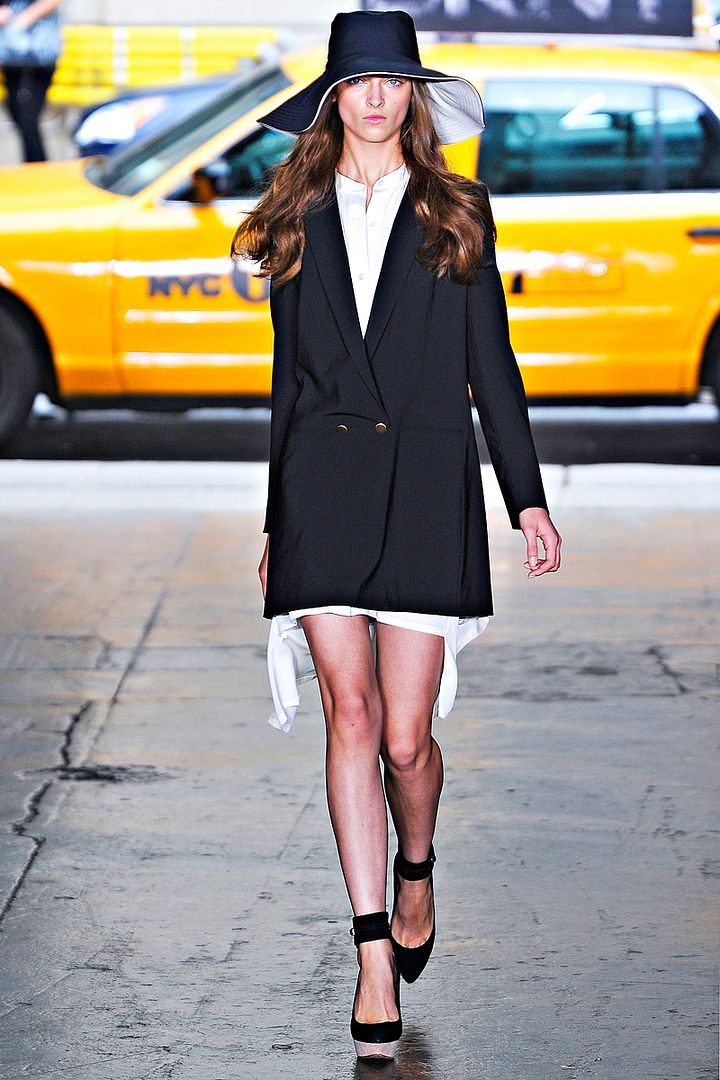 Her show falls on the tenth anniversary of September 11. With a bright yellow taxi parked in the background, the show is her tribute to the women of New York.
I'm obsessed with the non-embellished flowy dresses with asymmetrical hem, the two-tone floppy hat and the oversized chiffon blouses. My goodness.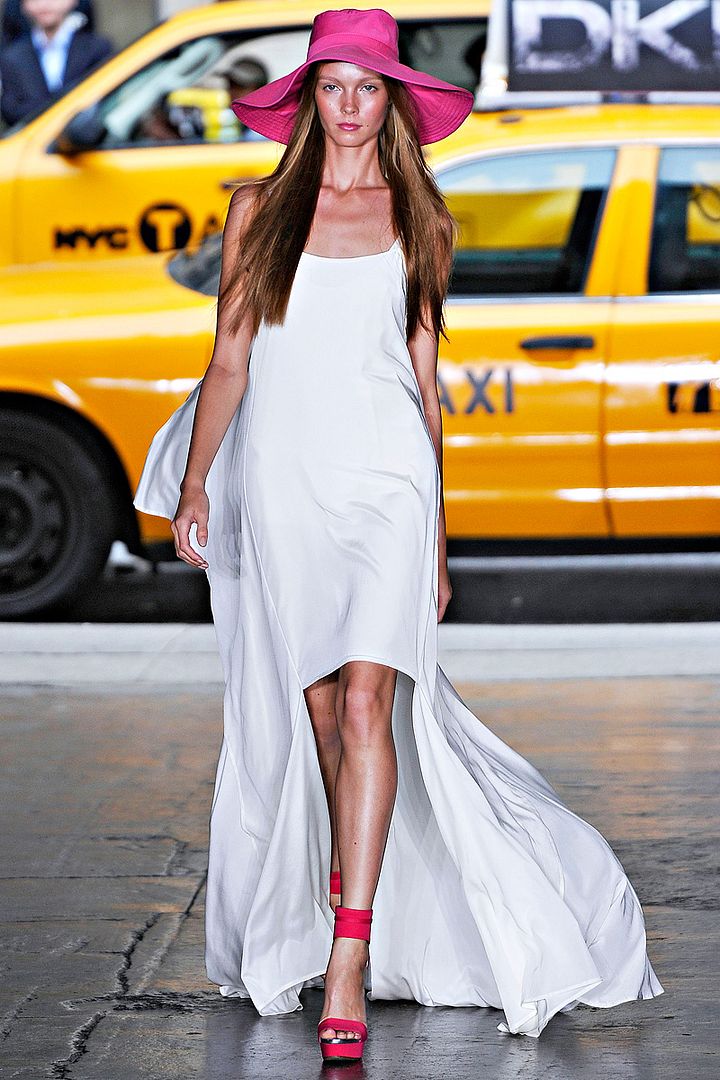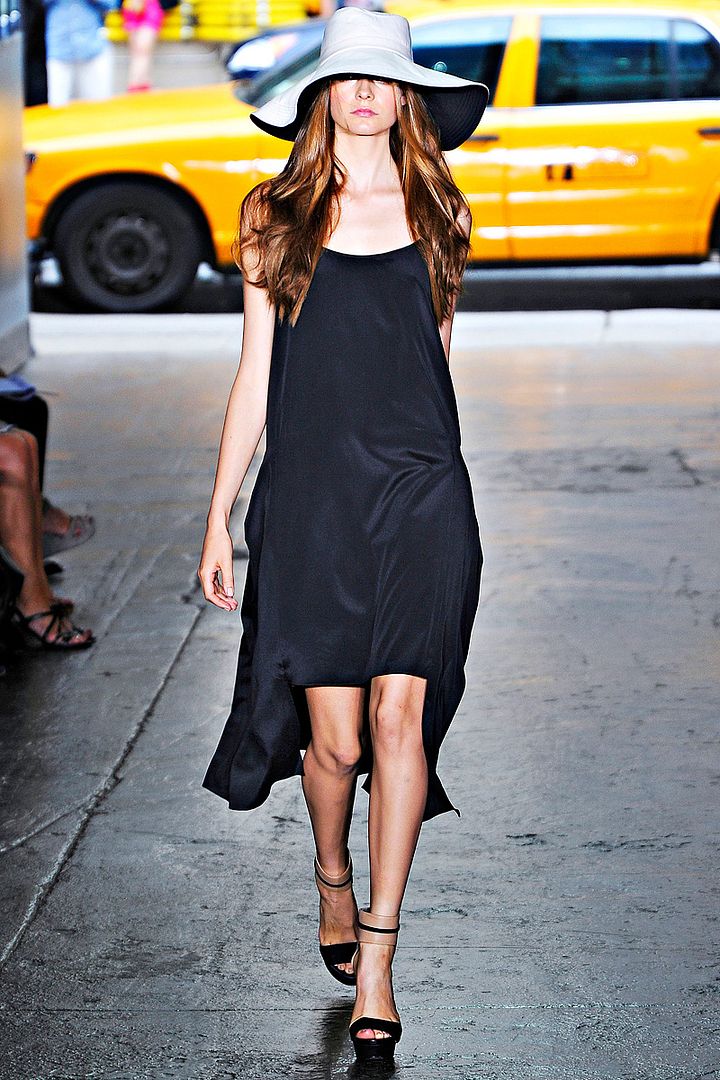 Please don't get weirded out by my extreme admiration for these looks, which to you might appear too ordinary.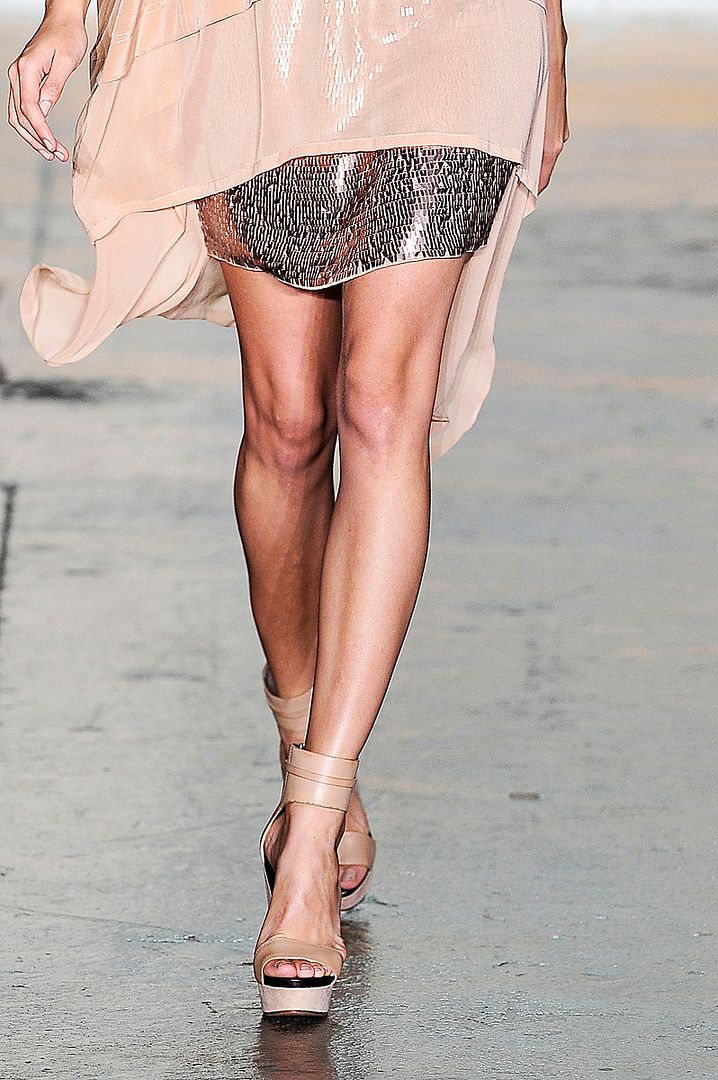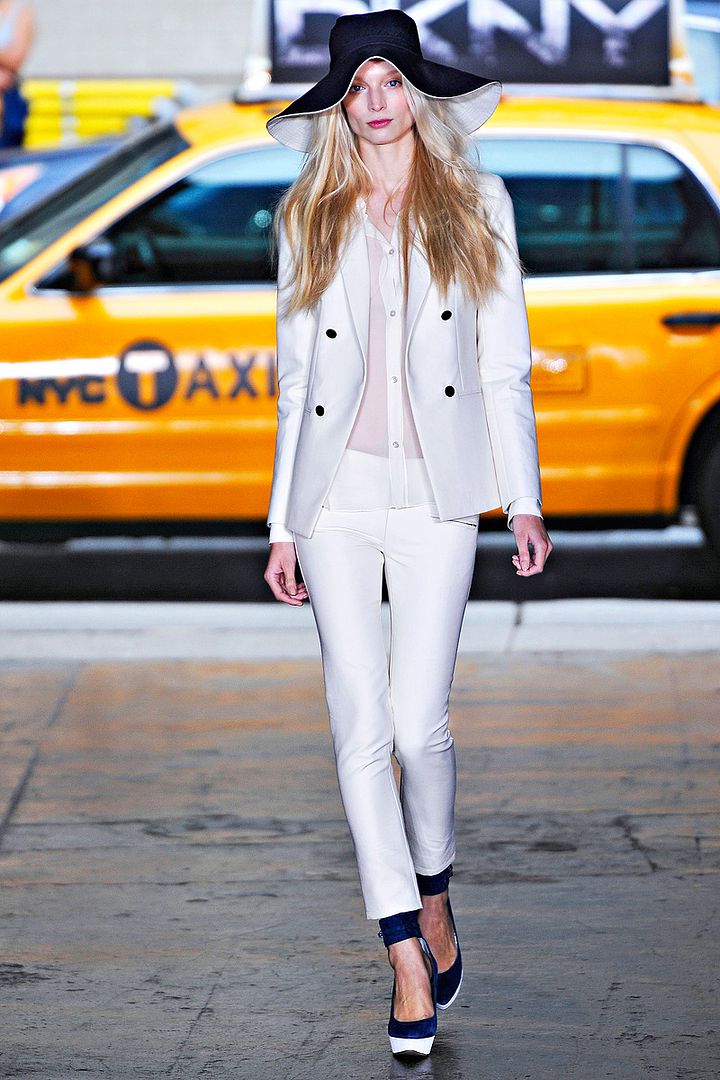 Someday somehow, we'll all get back to basics. Don't miss DKNY PR Girl's blog
here
.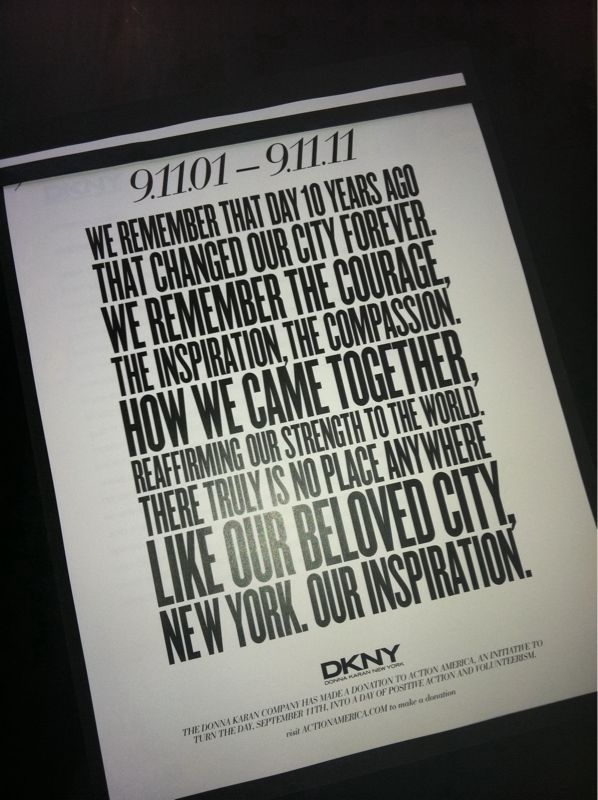 Images from Vogue.