Did you know that every October, Estée Lauder Companies will illuminate landmark buildings or monuments around the world in glowing pink lights? Below is the Rockefeller Centre in New York lighted up in pink during the 2010 Illumination.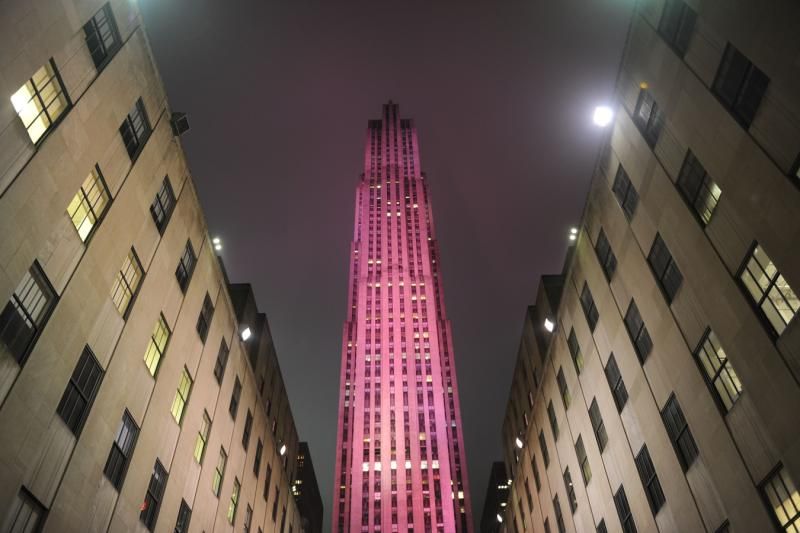 These monuments have become international symbols of hope, with the goal that when a woman sees a pink landmark, she will be inspired to get a mammogram or seek information about breast health. Since 2000, The Estée Lauder Companies' Global Landmark Illumination Initiative has illuminated 534 unique landmarks, and in 2009 alone, more than 200 global landmarks were illuminated.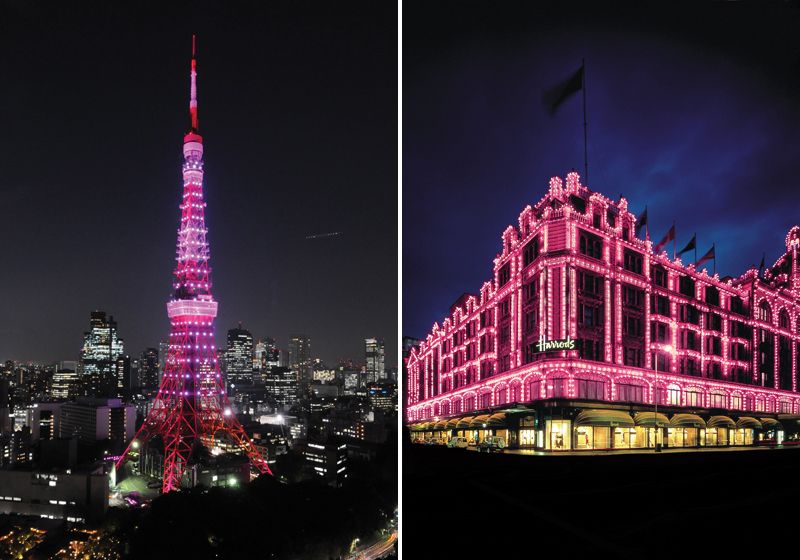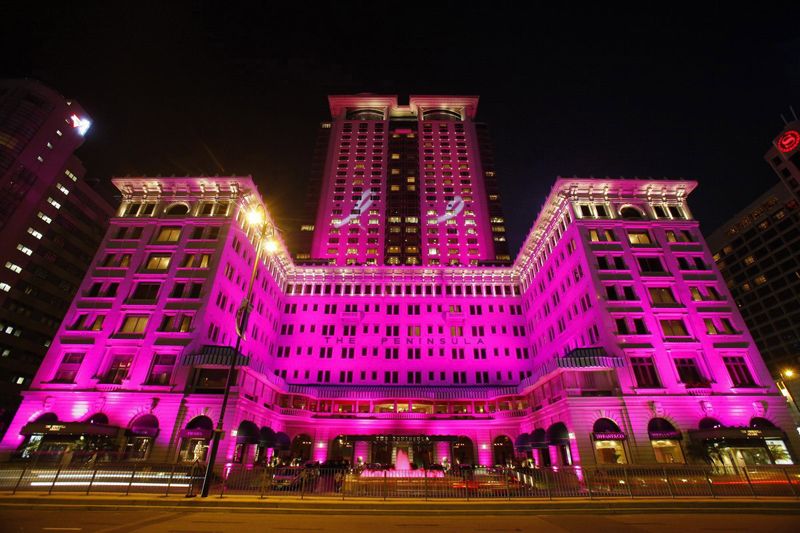 Evelyn Lauder stated, "In 2000, The Estée Lauder Companies' Breast Cancer Awareness Campaign began illuminating landmarks in pink lights to alert women and raise awareness about the importance of breast health and early detection in a new and exciting way. It's been wonderful to witness an effort that began with a handful of landmarks, led by the Empire State Building, evolve into an initiative that now spans the globe."
"Awareness and early detection, along with raising more funds to find a cure, are the key components to conquering this disease. Together we can make an even bigger impact, save more lives and raise even more funds. Please tell everyone you know to do monthly breast self- exams, get mammograms annually if over the age of 40, and help raise funds to find a cure. I look forward to a future free of breast cancer." - Elizabeth Hurley, currently in her seventeenth year of representing Estée Lauder as a Spokesperson.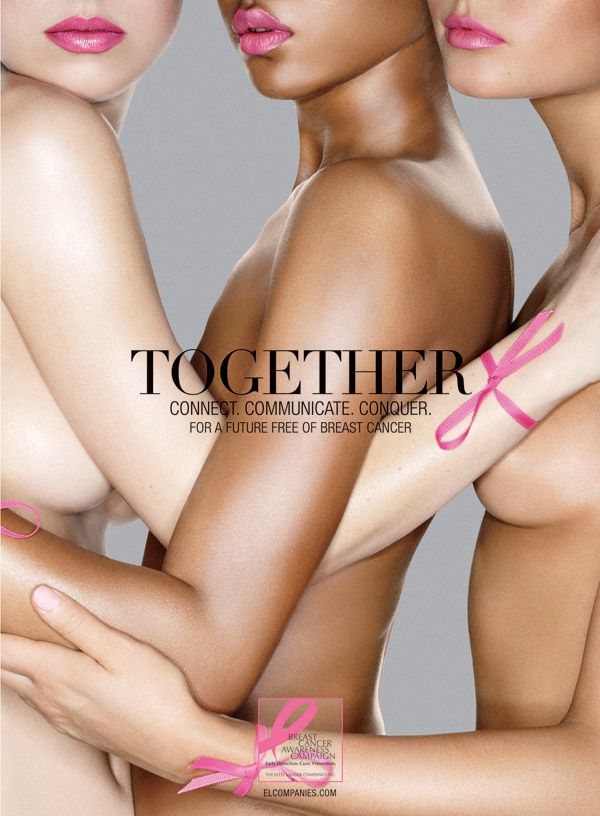 In support of Breast Cancer Awareness Month, each year Clinique offers a special, limited-edition bottle of its best- selling Dramatically Different Moisturizing Lotion. This year, Clinique is featuring a miniature picture frame key chain adorned with a heart-shaped ribbon charm. I've been using Clinique products for years and this is a chance for you, Clinique fans, to donate to The Breast Cancer Research Foundation® in support of Breast Cancer Awareness.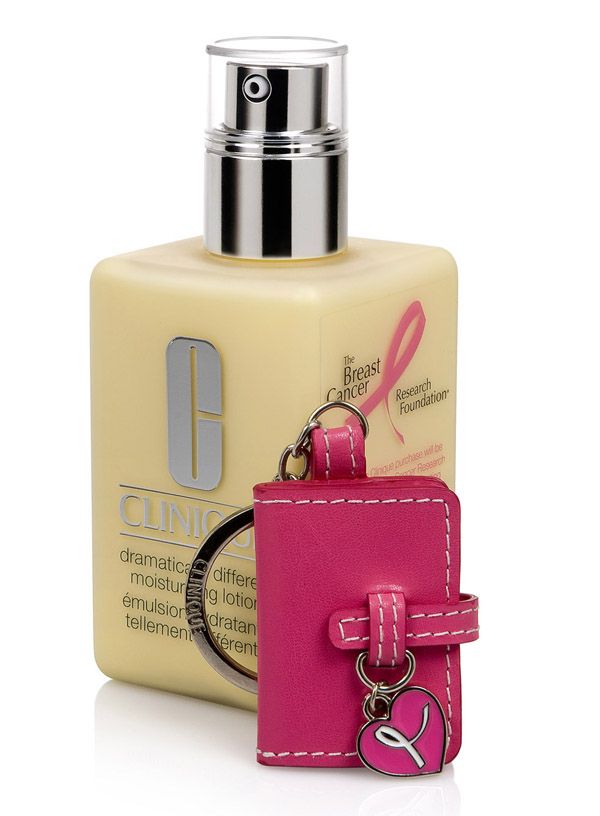 I am honoured to be this years Estée Lauder Companies' Singapore Breast Cancer Awareness Ambassador 2011. I pledge to know when I should get my first, or next, mammogram - and get it. Moreover, learn one new thing about breast cancer this year. Lastly, pass that knowledge along to an important woman in my life.
Join me and many others at the Illumination of Singapore Flyer into a radiant pink beacon of hope this Saturday, October 1st at 8 pm, to watch this national landmark become a symbol of hope to those who are battling against breast cancer. Prevent breast cancer, one woman at a time.
Images courtesy of Estée Lauder. Read more about it
here
on their website.