Every piece in the collection is made with more sustainable materials, from organic cotton or linen to recycled wool and organic hemp.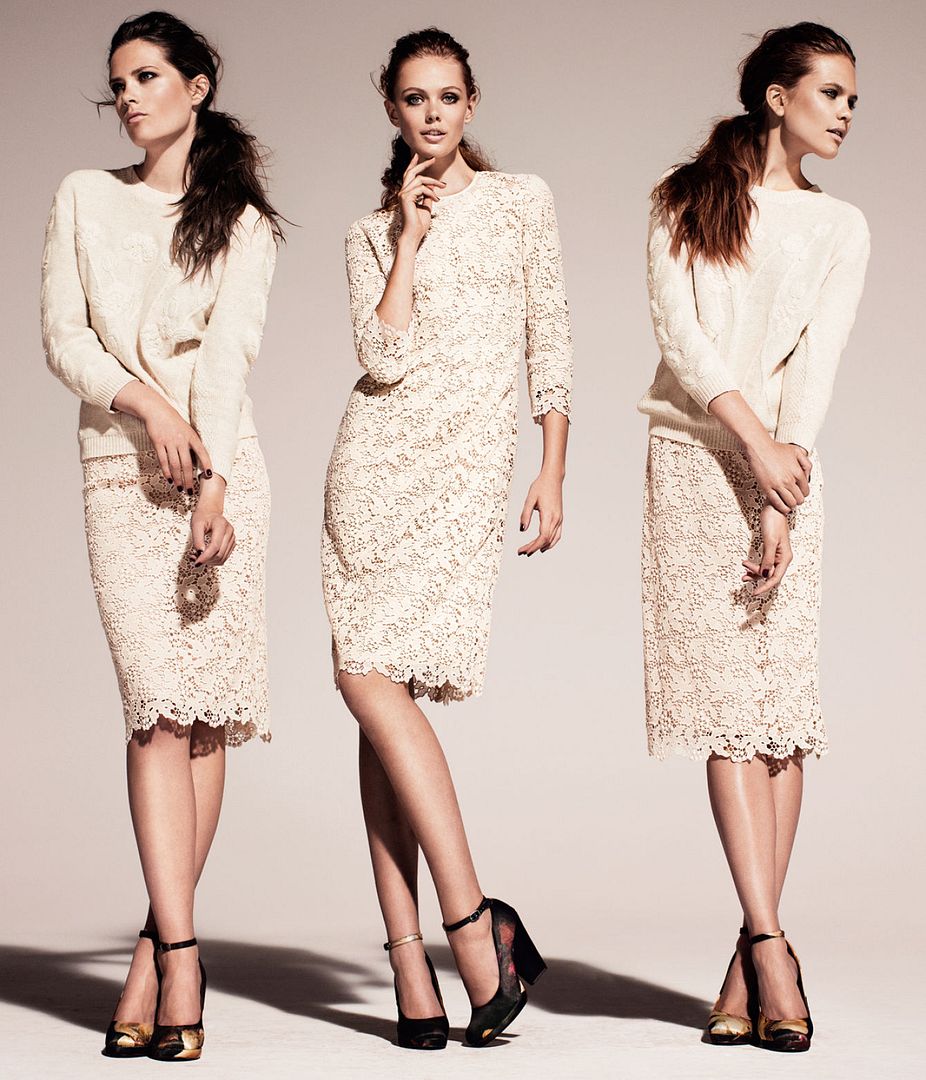 I've seen the skirt in real life, they're very pretty but definitely way too long for me.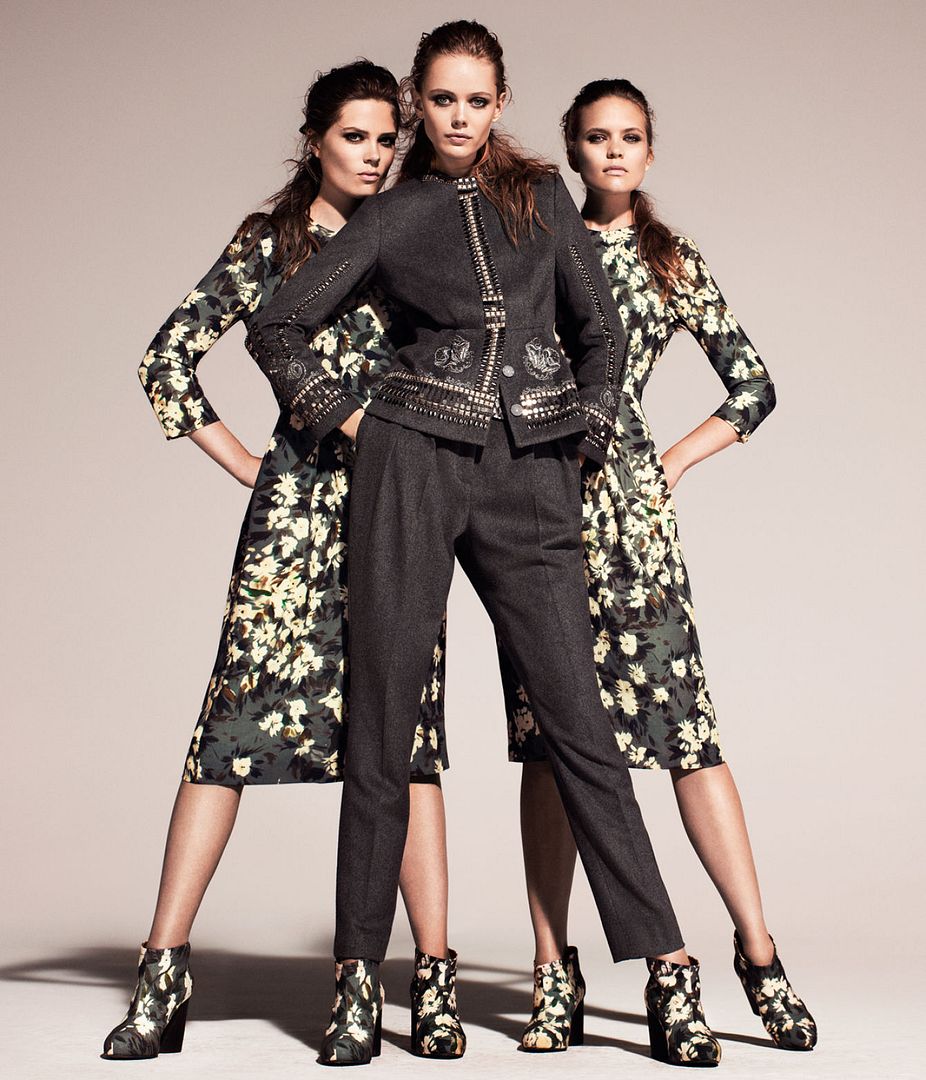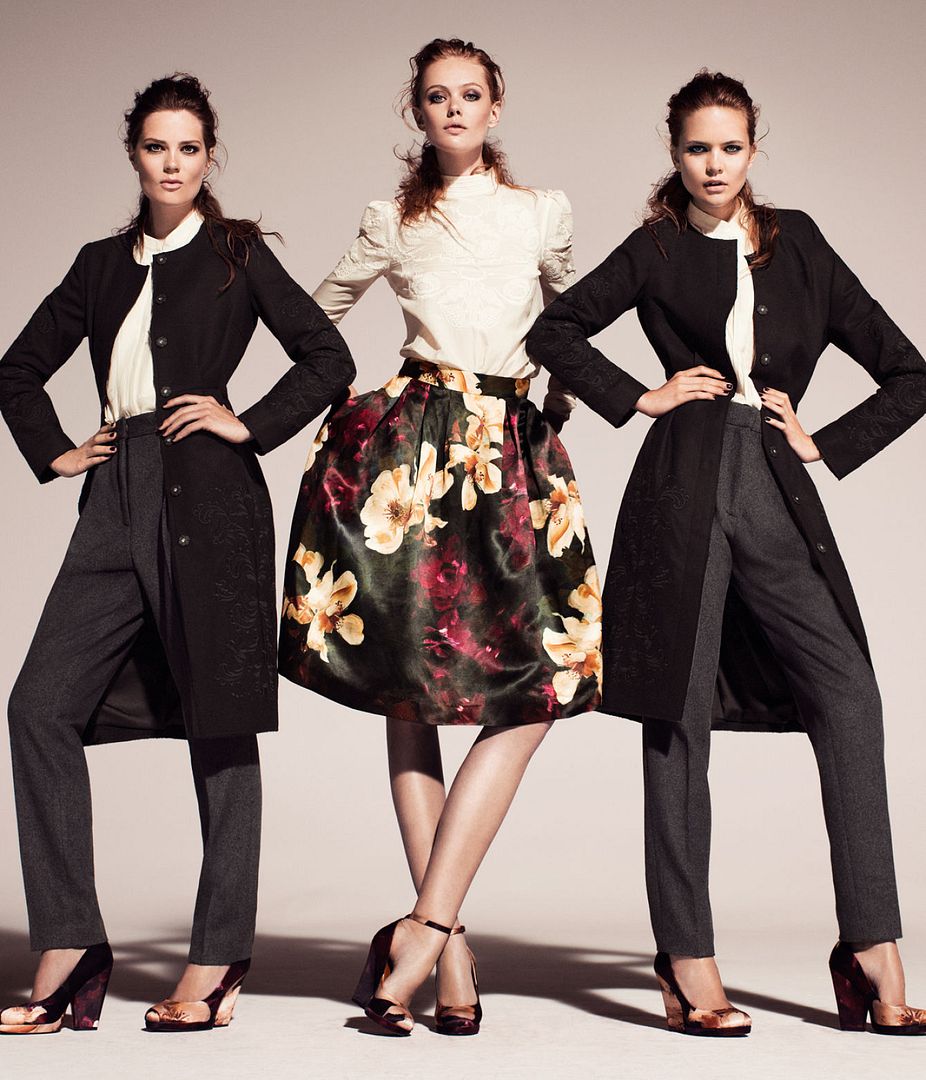 The silhouette is feminine and the pieces are luxuriously embellished, from the embroidered wool coats to the prettiest lace blouse, as well as floral print dresses and shoes.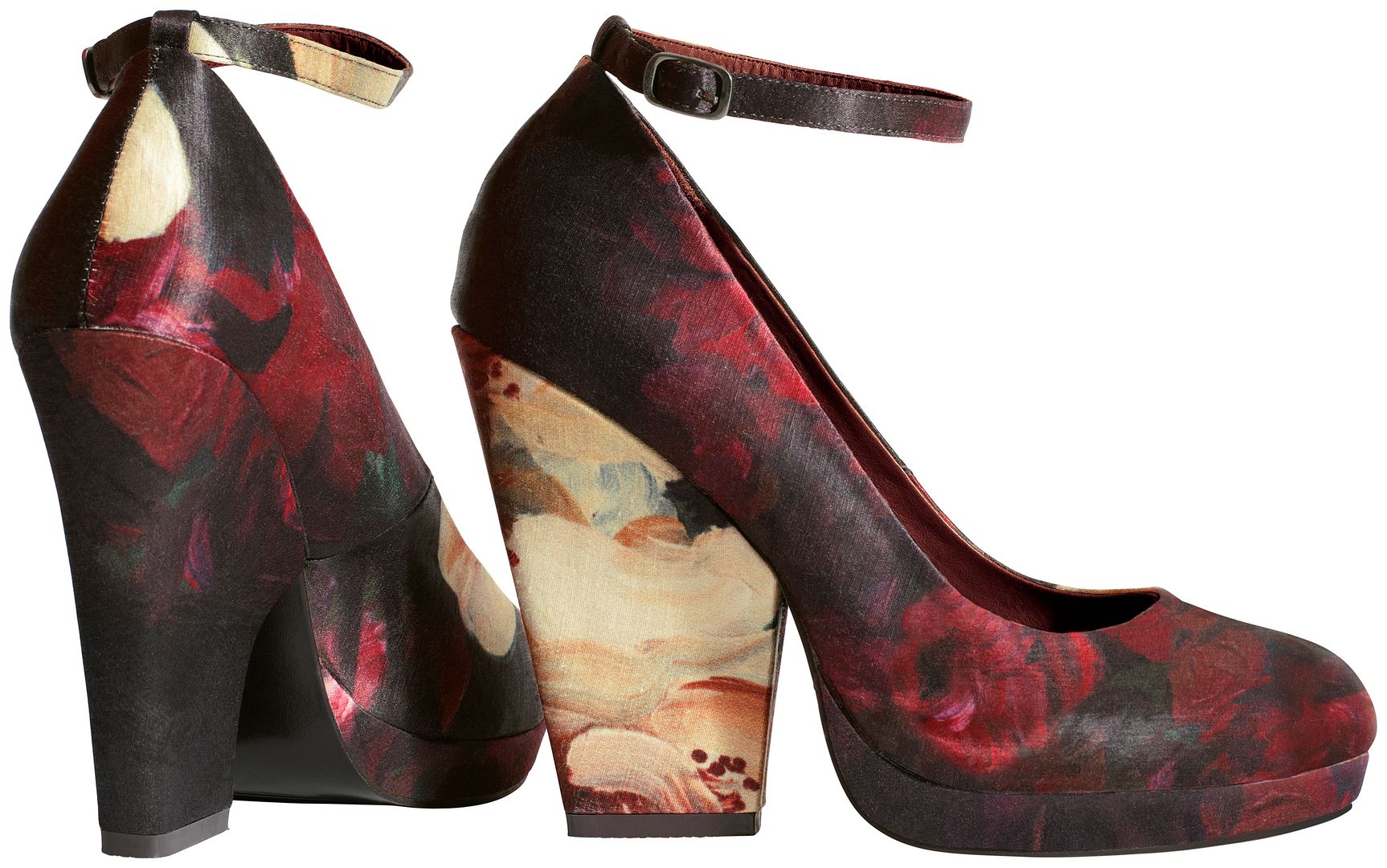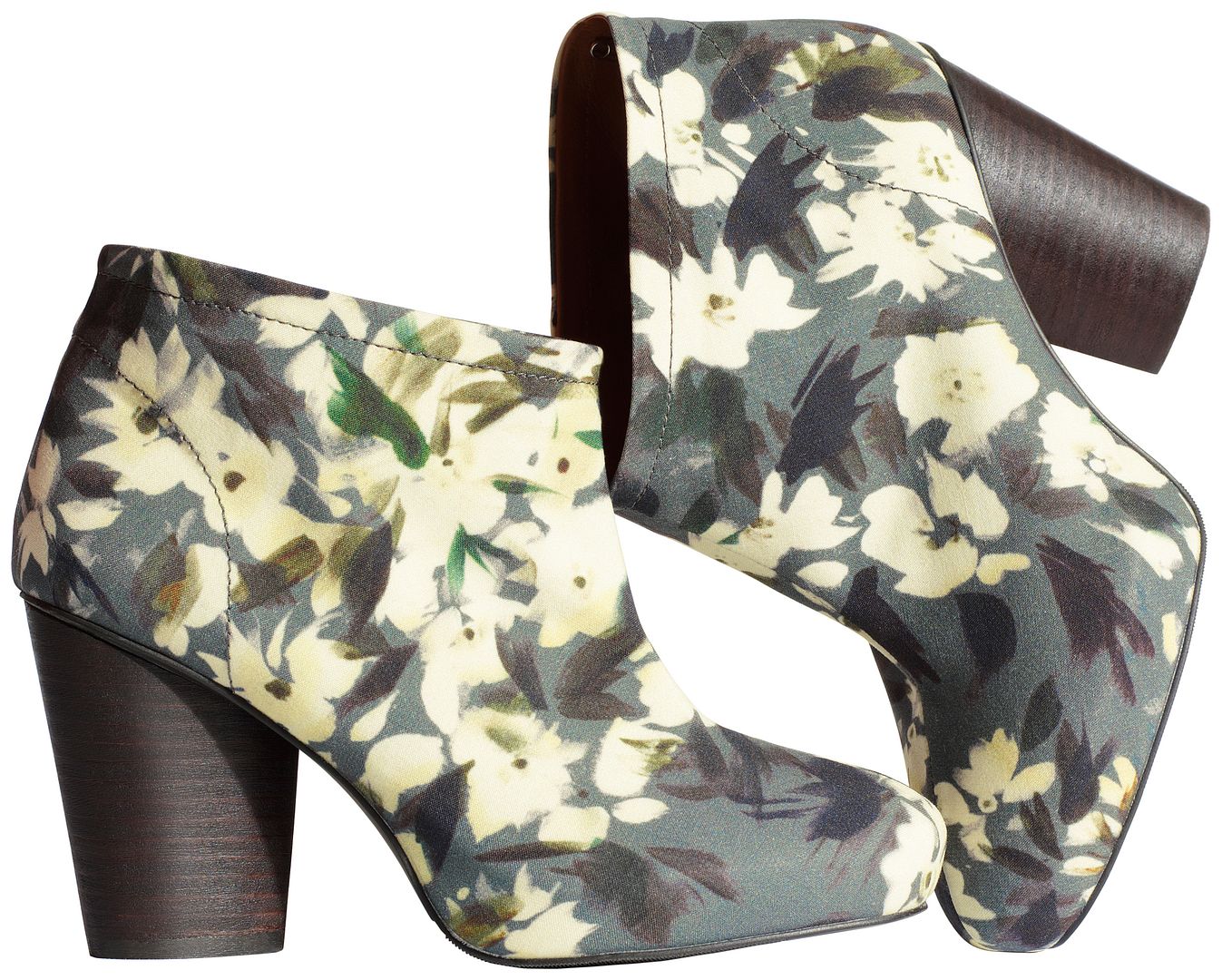 I have a huge crush on those particular satin booties. What do you think? And the mary-janes with the chunky heel reminds me of
Dries van Noten
. Next is the oversized clutch. Stunning, isn't it? Well, minus the straps.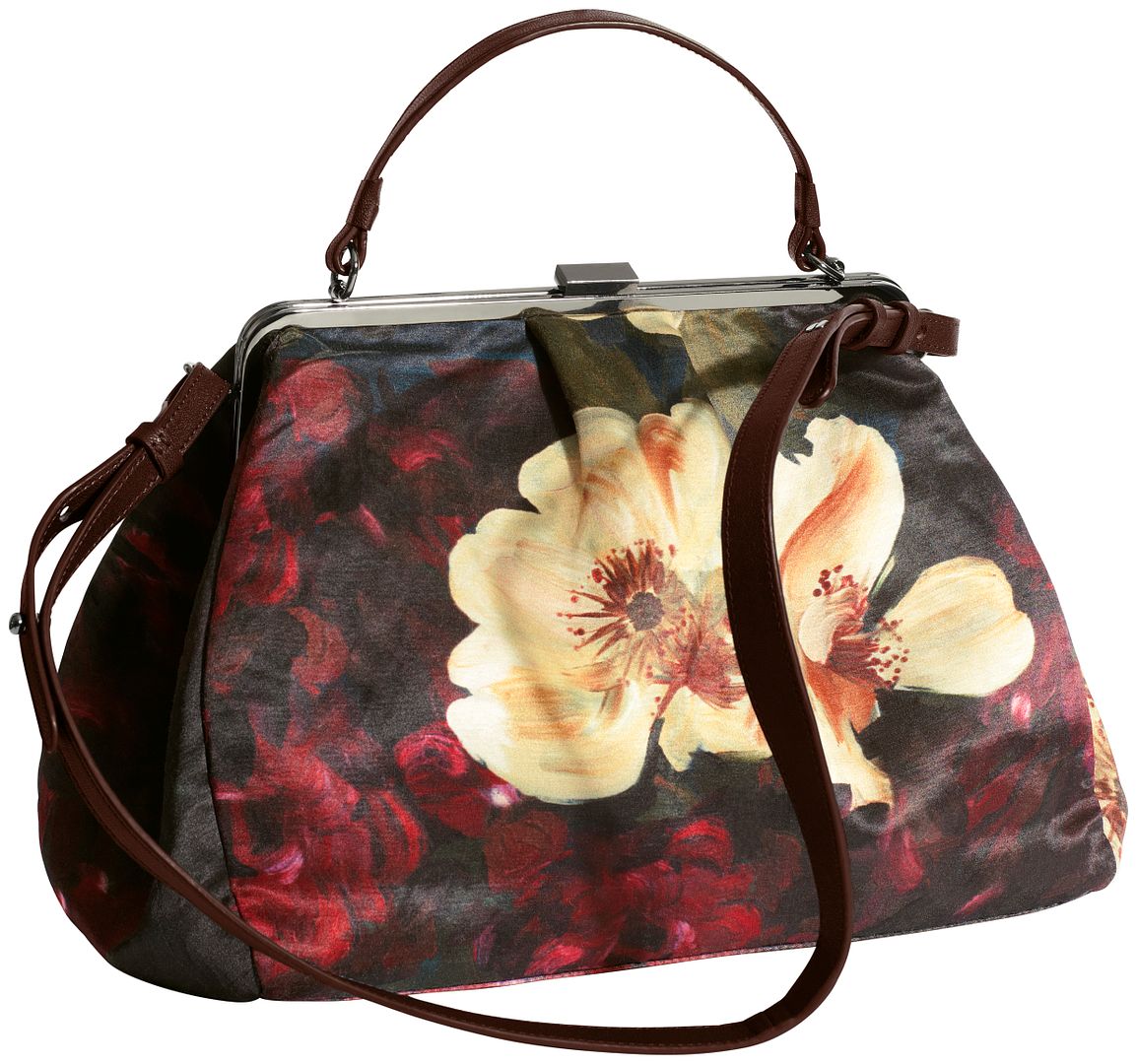 I don't normally wear florals and wear very feminine pieces, but the shoes are irresistible. The sweet romance of Swedish folklore collection will be available in selected stores starting on October 6, 2011. Hopefully they'll bring in this collection to Singapore. Will definitely update you girls later.
Images courtesy of H&M.