Emma Hill likes it pleated, sheer, flowy and sexy. I guess we all do too.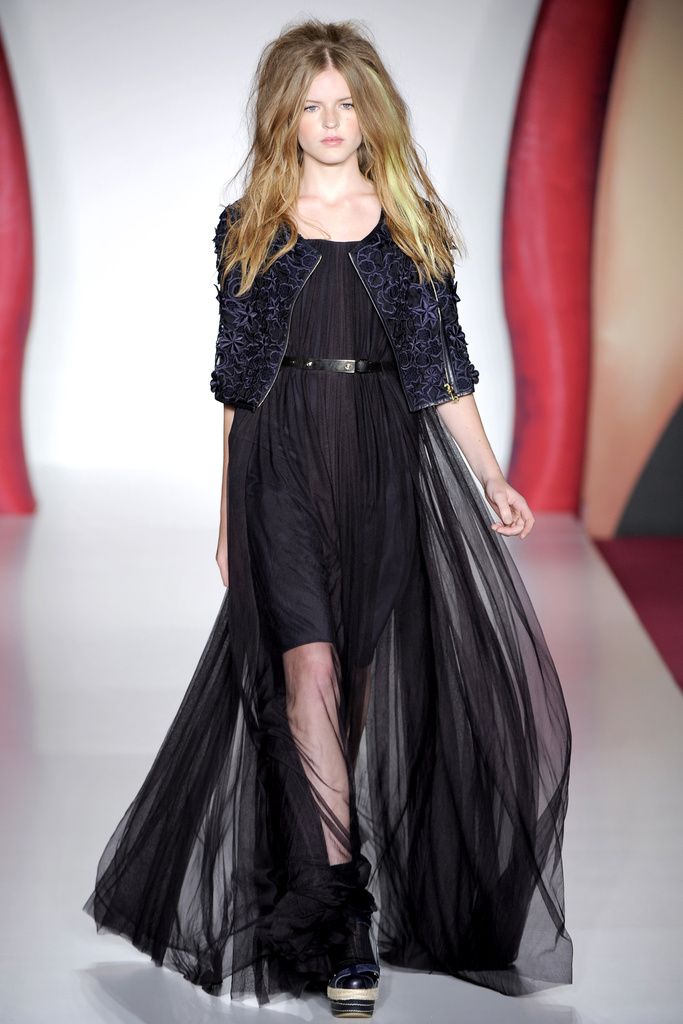 And I'm feeling the black sheer chiffon button-up shirt below.
The highlights of the show are models with big Brigitte Bardot hair taking miniature schnauzers in matching outfits on the catwalk.
"I have photos of my family in our macs at the beach, eating fish and chips in the pouring rain," creative director Emma Hill told The Associated Press. "It's just very English."
Images from Vogue.