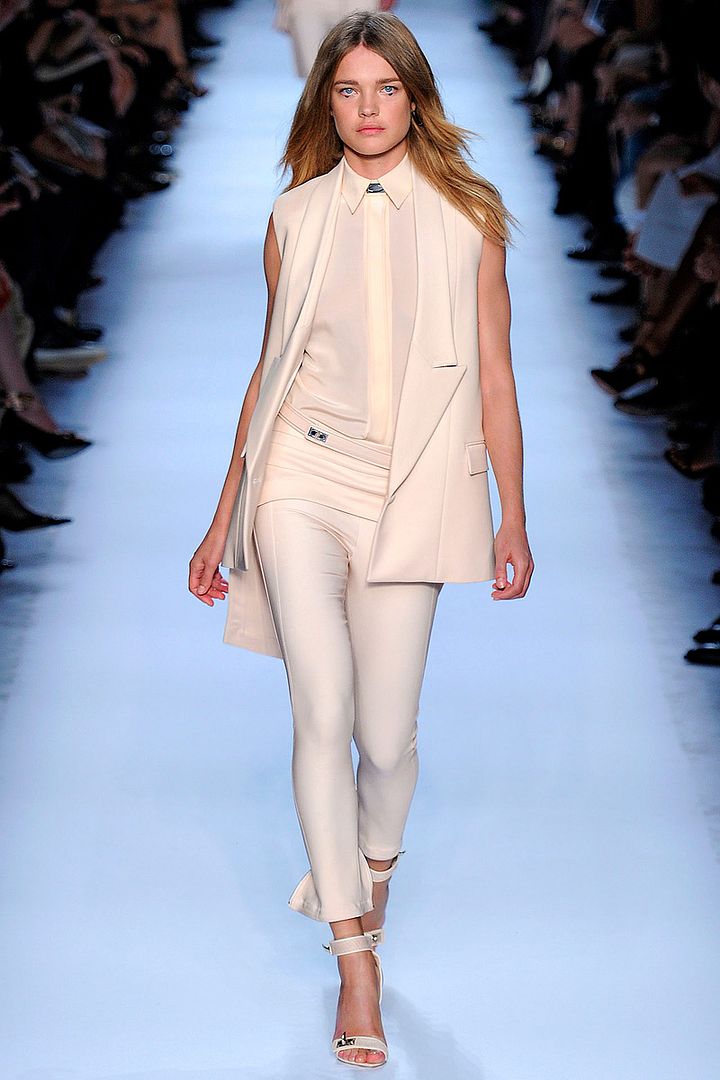 The first few pieces are in the color blush, very fitting, unlike the oversized, structured massive jackets we've been seeing a lot in Balenciaga. These however, are very wearable, clean with the modern-classy feel.
Notice their take on the cropped pants here. What do you think?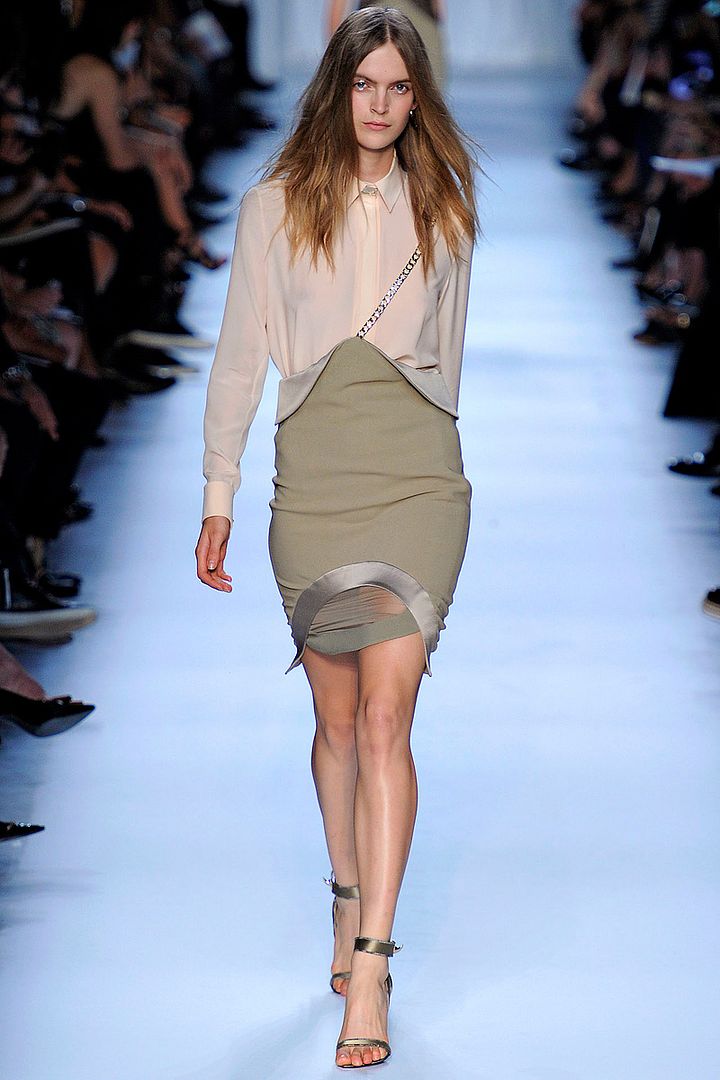 I'm not feeling the shark tooth necklaces though. How about you?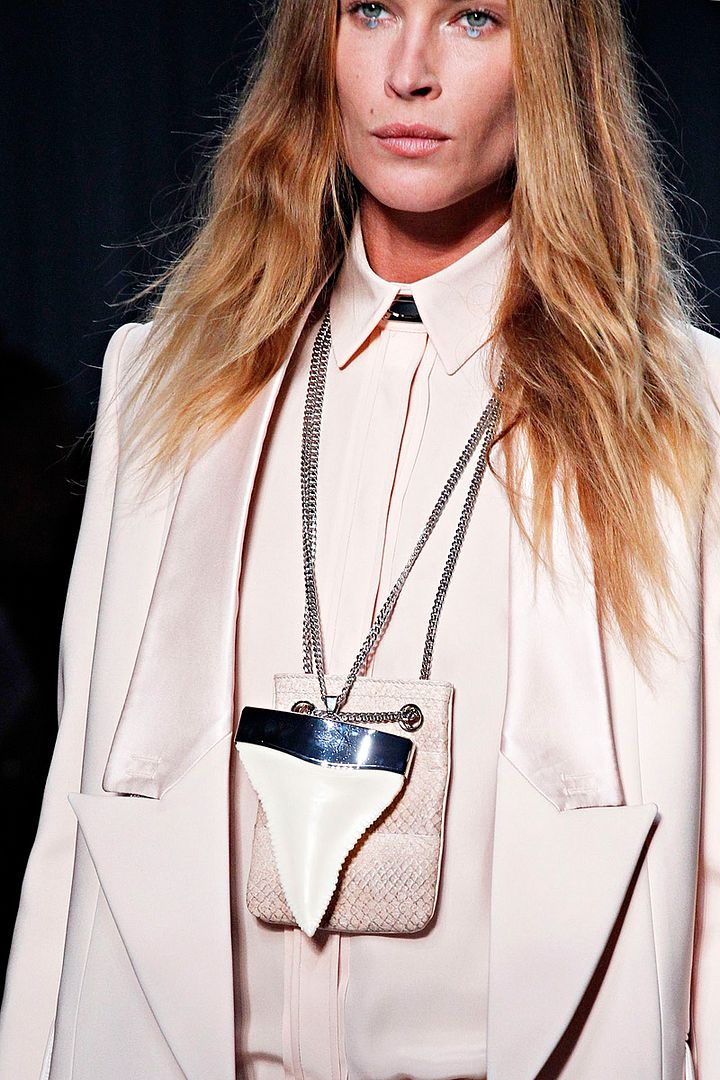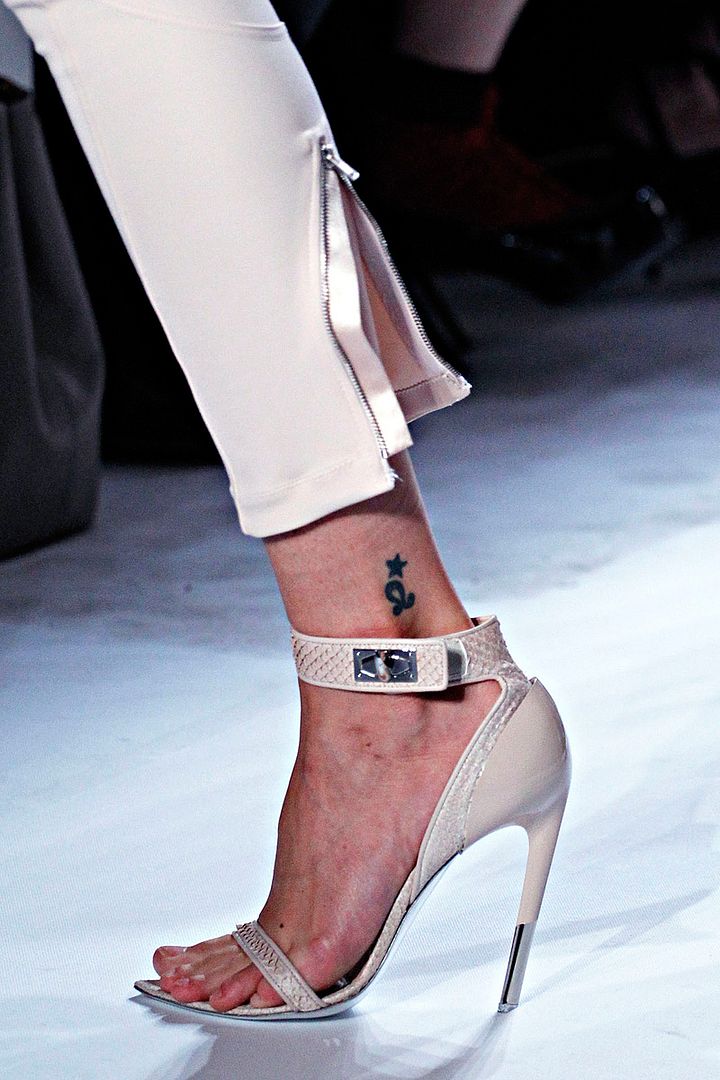 Shoes are pretty interesting, to me, with the half-metal heel accents. I like to see how those 'thin single strap' stilettos and non-platforms are making a comeback this season. Welcome back, loves.
I'm somehow relieved that now we can say that for sure Tisci is not going to Dior. He's just too good at Givenchy.
Images from Vogue.