Olivier Rousteing is not only young (he's 25 by the way), super good-looking, but also gifted. His anticipated first Balmain show turned out to be fantastic. Still, there were lots of black leather, strong shoulders, and the usual gold embellishments.
These belts are really going to be big.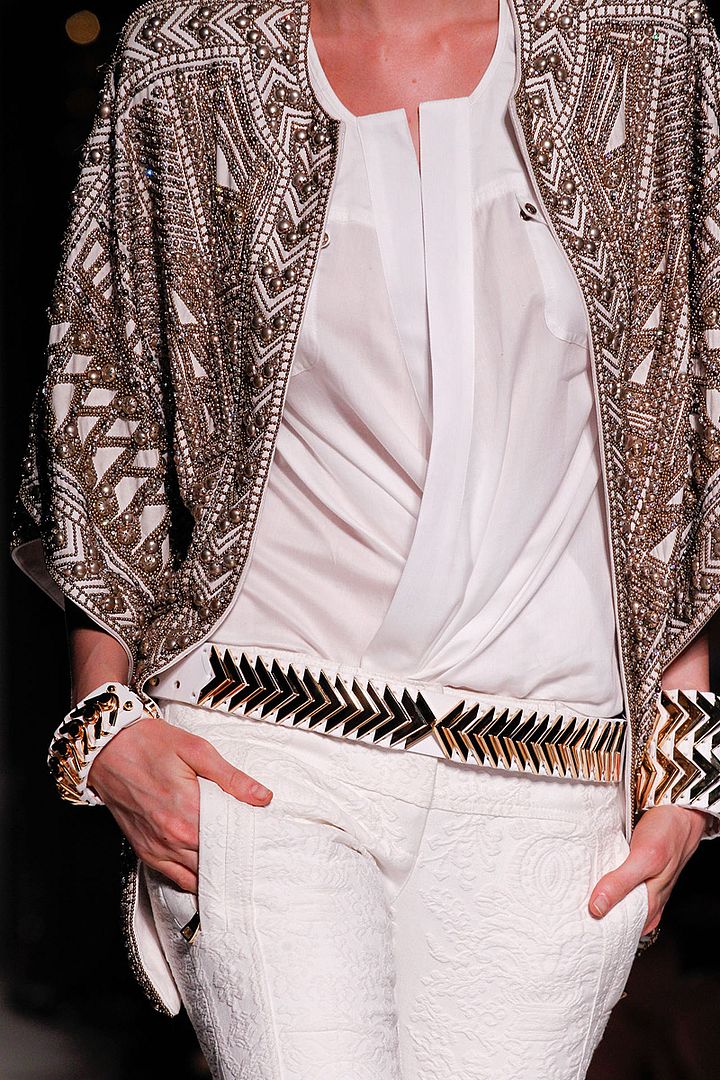 I can't get enough of how he mixes gold and white. Fierce looking outerwear, pants, and accessories in every look.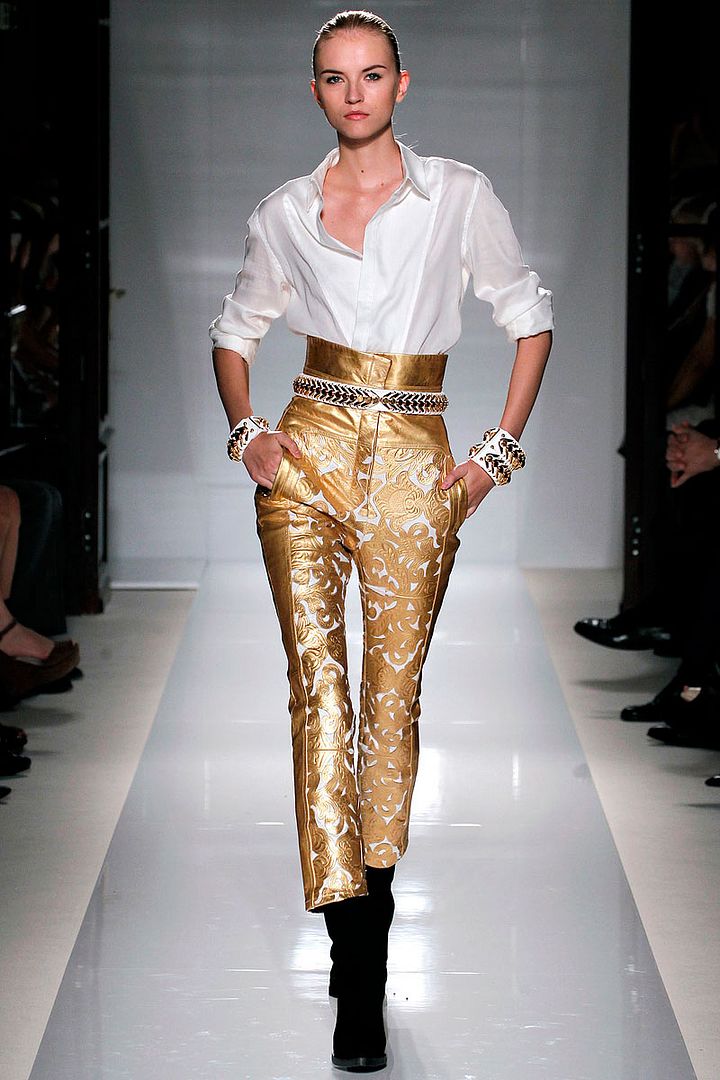 The high-waisted pants are making a come-back. Love how he paired it with this embellished cropped top.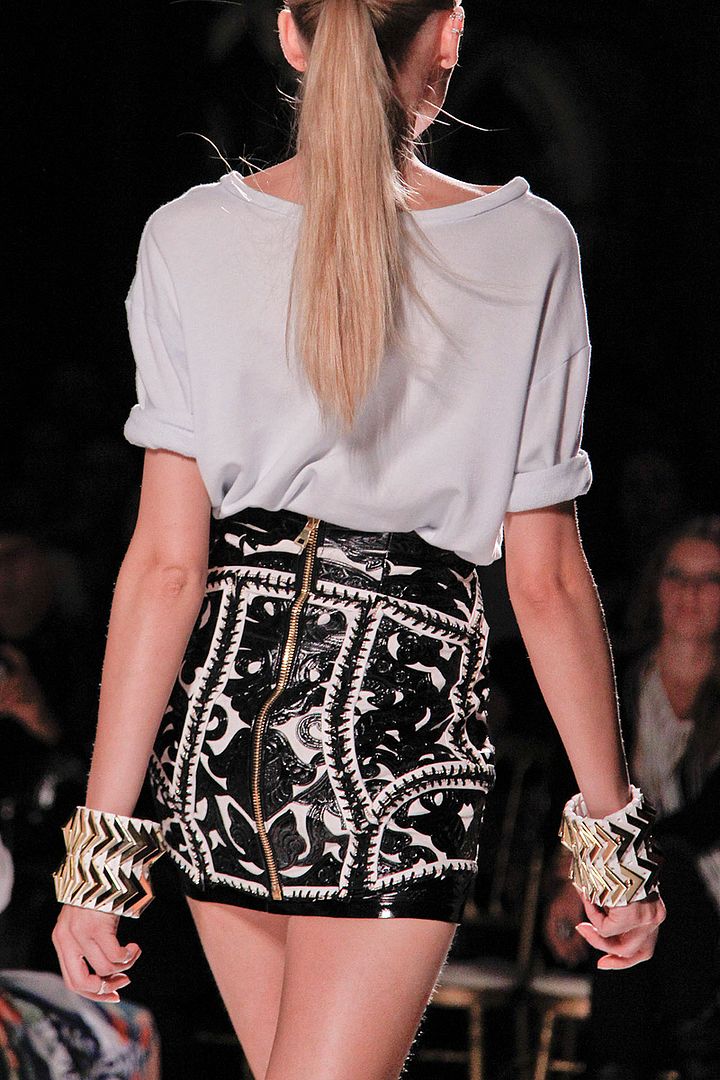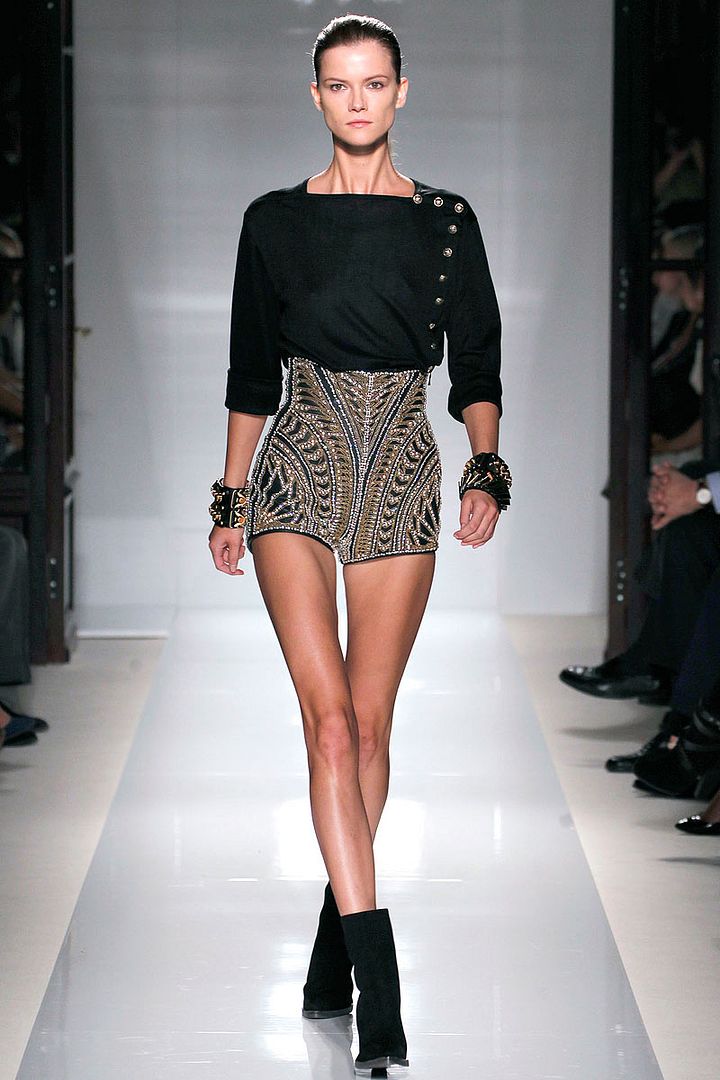 Some body hugging shorts and cut-out leather skirts were also presented in the collection.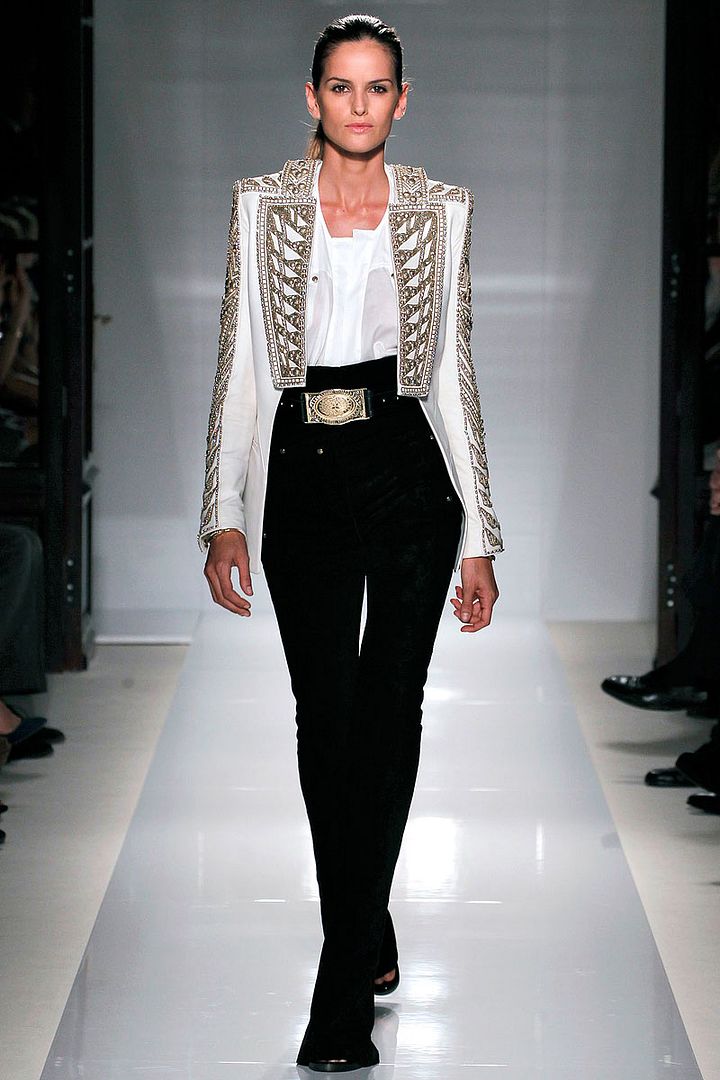 And finally. The killer blazers. I hope to see Emmanuelle Alt in them asap.
Images from Vogue.