Despite her youth, Frida Gustavsson is one of the most sought-after Swedish models and a regular face in the fashion shows of the most renowned fashion labels in today's time. She was born in the Swedish capital, Stockholm on June 6, 1993. She's only eighteen!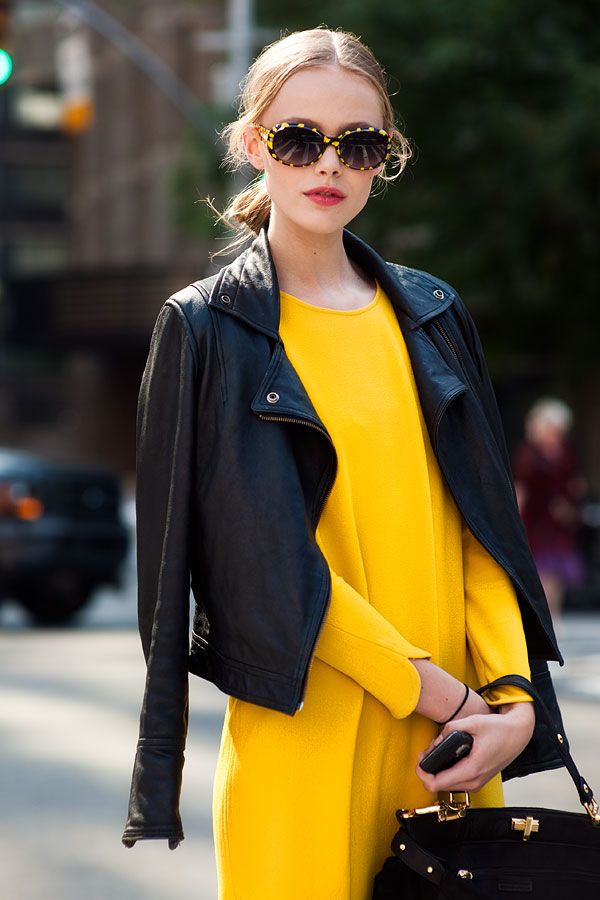 She was wearing this beautiful yellow dress, I think it's ZARA, click
here
, and see it for yourself. But it says it's mustard yellow dress, while here it looks like a really bright sunflower yellow. Anyway, I love how she paired it with a biker jacket, tights and booties. Oh those sunglasses are so 'funky' (in a good way). Know what I mean?
Images from
Vanessa Jackman
.