After a widely-controversial, style-provoking season of bananas and baroque last year and pailettes and huge goggles in Fall 2011, Miuccia came up with the idea of these automobile footwear. I mean we have to admit she didn't do bananas shoes, but here. Look at the fire-accented heels, the crazy patent cutouts, these are beyond imagination.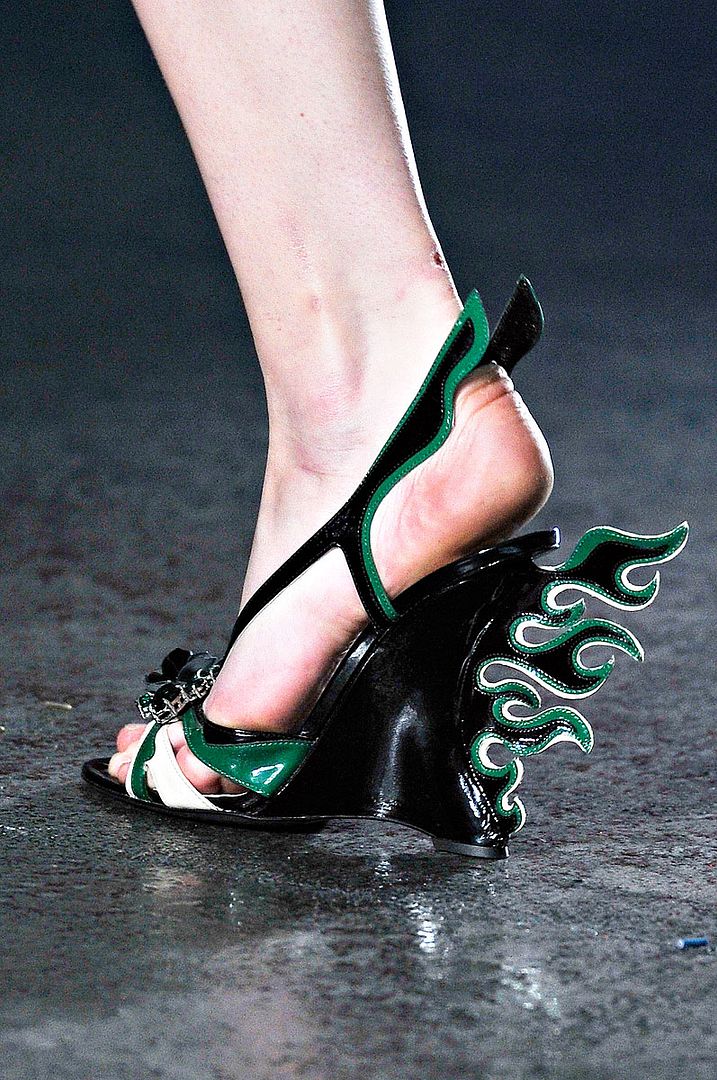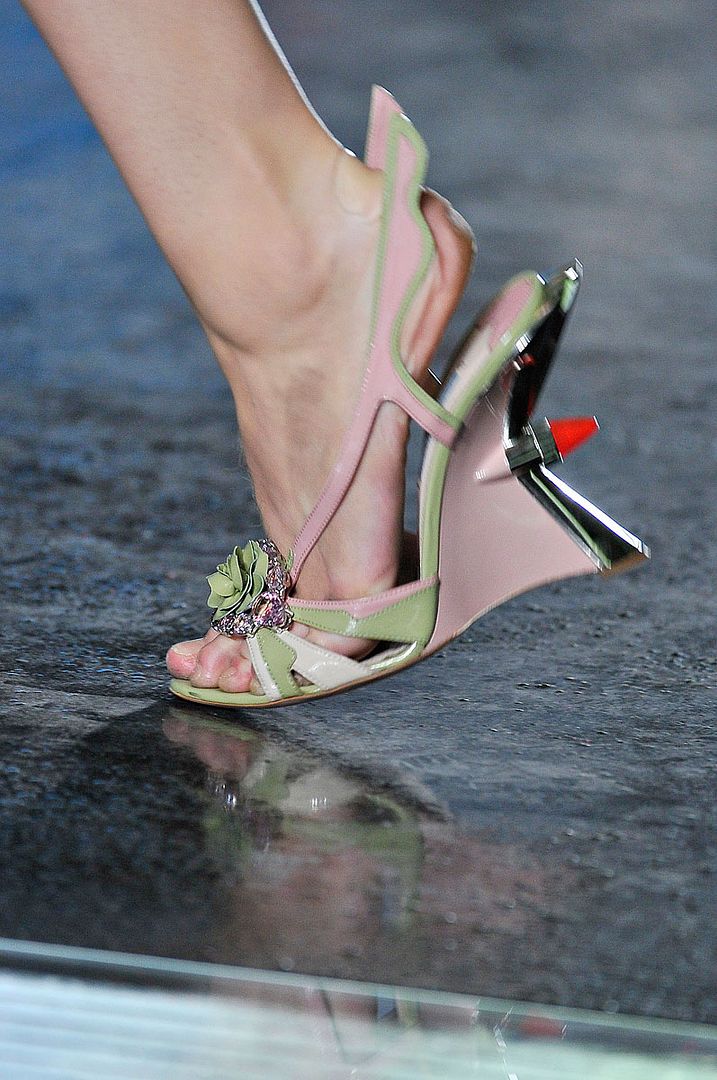 Some of them are embellished, and some are just I don't know how to describe. Anyway, I already have some names on my mind when I look at this.
The last three versions are those I personally like. I'm not quite sure there is any particular reason behind, but I just decided these pairs are what I like the most. What do you think? Are these cool, or are these hideous? And probably they will cost a bomb since they're runway pieces.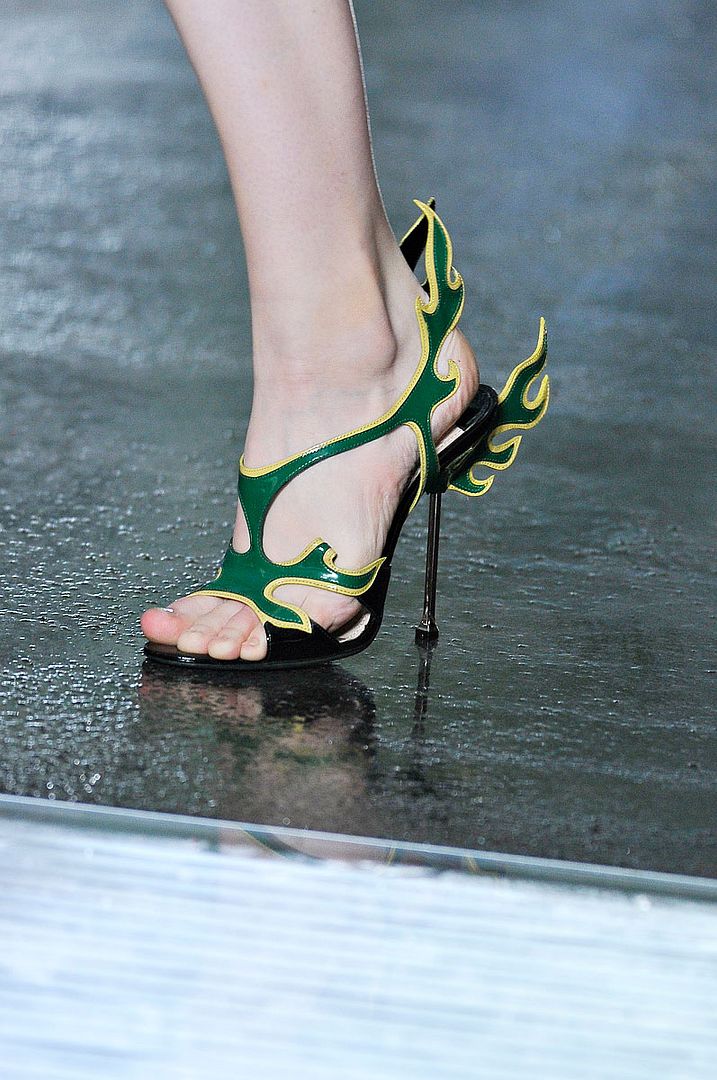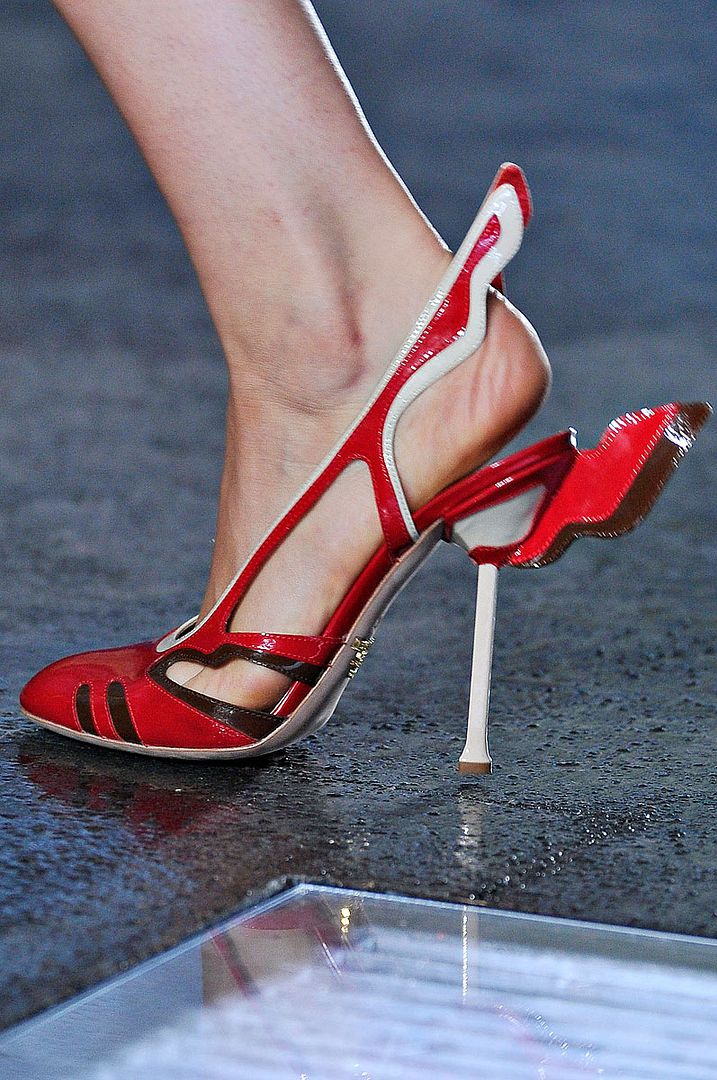 Has Anna dello Russo debuted any of them yet? And here are some backstage photos showing the clothes that once again, are inspired by the 60s and 70s era. I still somewhat relate the inspiration to Great Gatsby, just like this season's white looks at Ralph Lauren. Prada is the more 'loud and retro bombshell' side. On the way home they get into a car accident in which Myrtle was killed. Gatsby will take the blame for Daisy who was driving. And then George Wilson kills Gatsby because he was convinced that he killed his wife, Myrtle. Excuse the unnecessary story-telling here. But I'm so incredibly excited!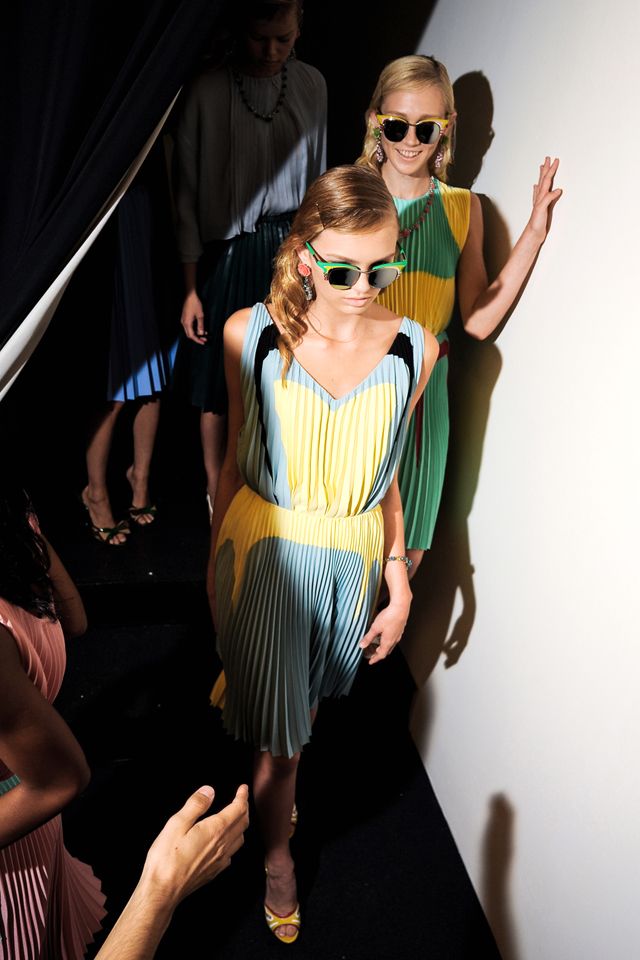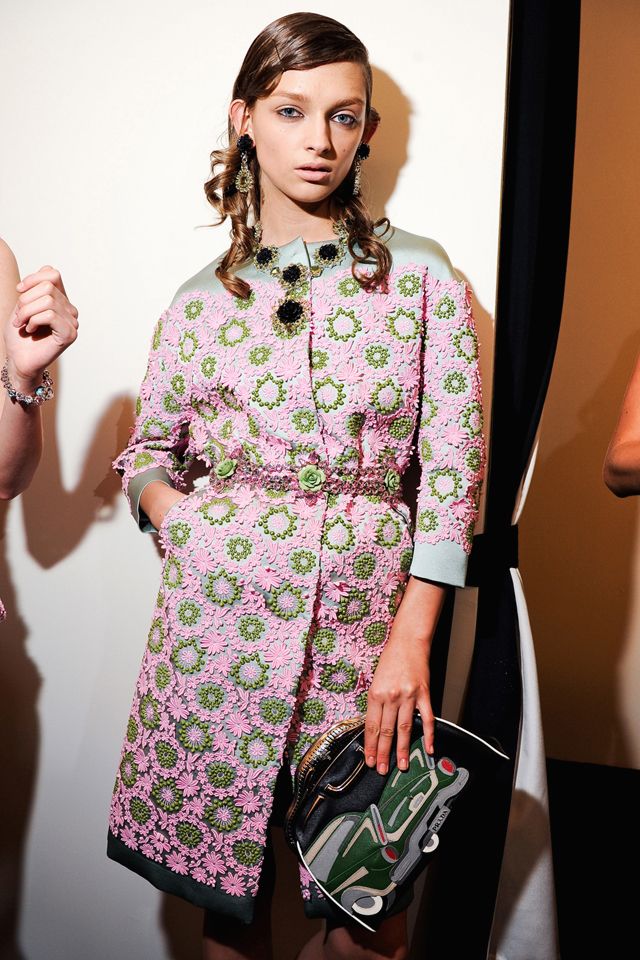 Images from Vogue.