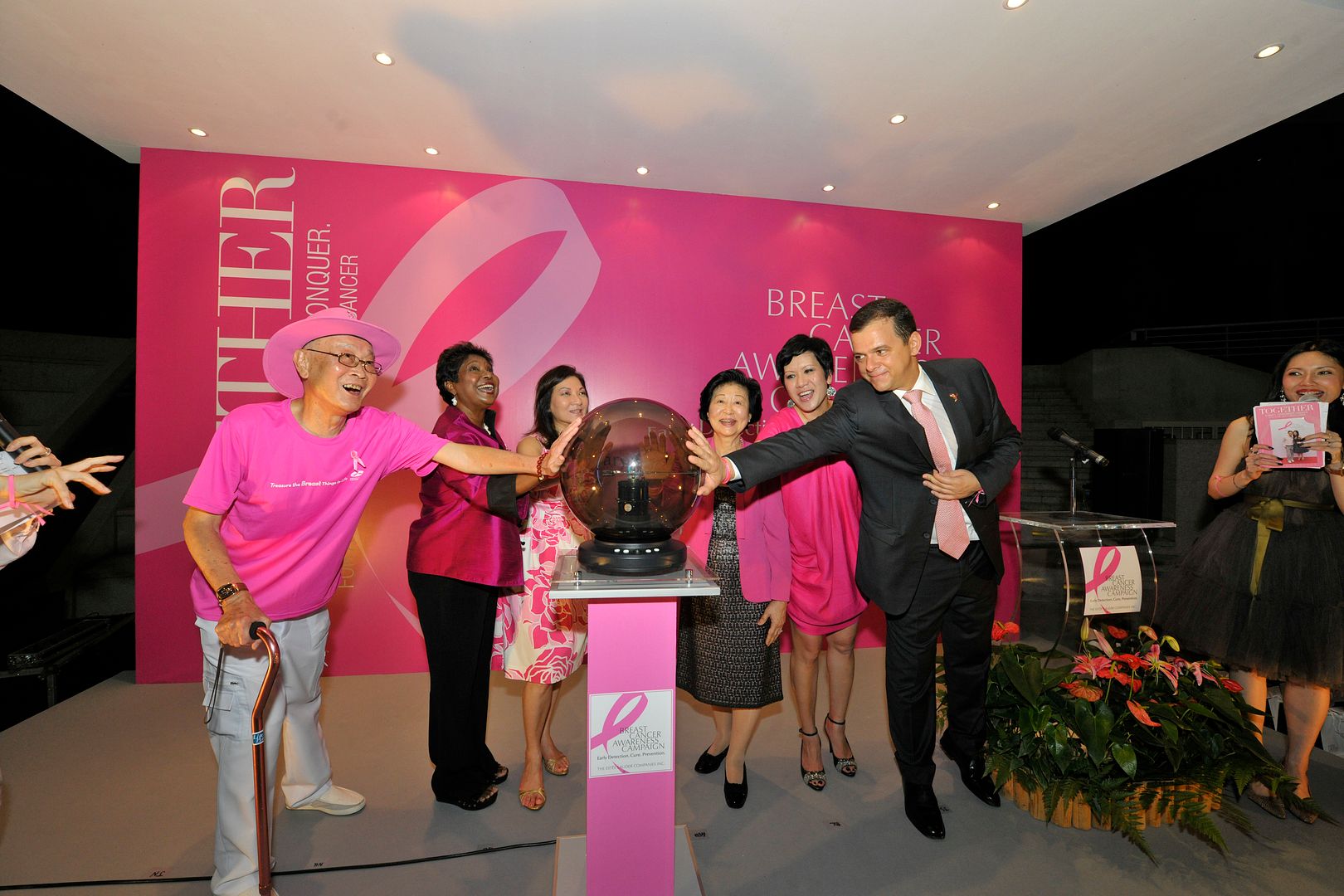 As part of its drive to advocate breast health and early detection during Breast Cancer Awareness month, Estée Lauder Companies and Mrs. Mary Tan, Wife of President Tony Tan, illuminated Singapore's tourism icon - the Singapore Flyer - in Pink. The 165-metre tall Flyer now stands as an international symbol of hope that will empower and enlighten women everywhere, and joined the ranks of approximately 200 global landmarks which have been illuminated through this initiative, including the Empire State Building in New York and the Taj Mahal in India.
It looks so much better in real life. I think if the photo was taken far from the Singapore River it would look better. Unfortunately, I didn't manage to take it from there. However, here are a few pictures I'd like to share.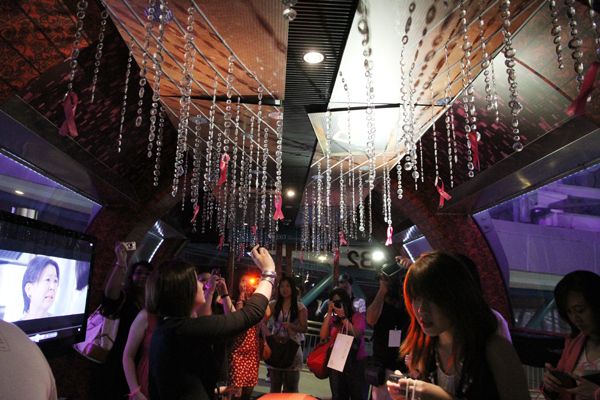 As one of the ambassadors, I managed to get into the VIP pod, where they held a talk about Breast Cancer detection, self-examinations, and other information about it. Four women get diagnosed every day and six women die every week from breast cancer in Singapore. What I want to highlight is the fact that Breast Cancer is curable. Read more about it at the KKH Breast Talk website
here
.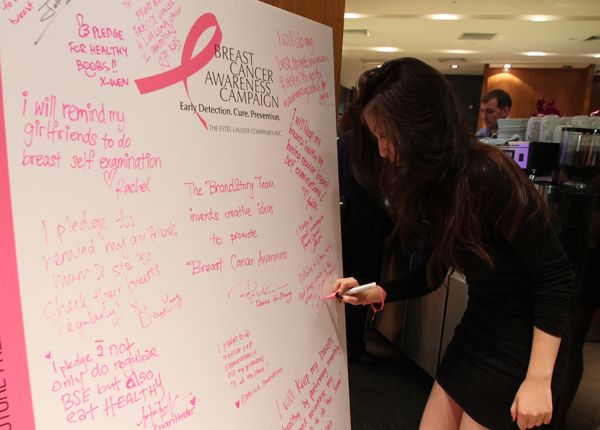 I also signed the pledge board and share talks with other ambassador, and guest what, I met Xiao Wen of
Fash-Eccentric
there! Love her pixie haircut, absolutely gorgeous!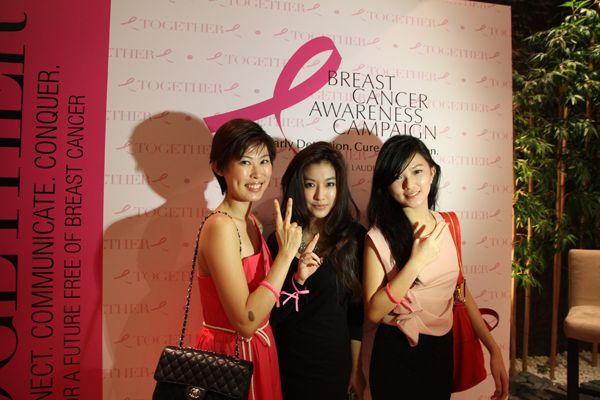 Mrs Evelyn Lauder declared, "Together we are stronger. Together we can do more. Together we can find a cure." Our 2011 Breast Cancer Awareness Campaign's call-to-action represents the importance of people joining as one to support friends, family and loved ones to fight this terrible disease.