An all-time worshipped extreme shoe lover with a penchant for expensive designer shoes, Carrie Bradshaw calculates she has spent over $40,000 on shoes. Her shoes seem to average at least $400 a pair (according to Miranda), and it is implied that she has at least 100 unique pairs. So in 2011, after the inflation and all sorts of price increase, a modern self-proclaimed Carrie would at least spend over $80,000 on shoes. Look who's talking now. Maybe a future you, that has a tendency to screw things up, and walk into Barneys, or
On Pedder
here, to make yourself feel better, or at least put yourself back together, with of course, Visa bills never paid in full.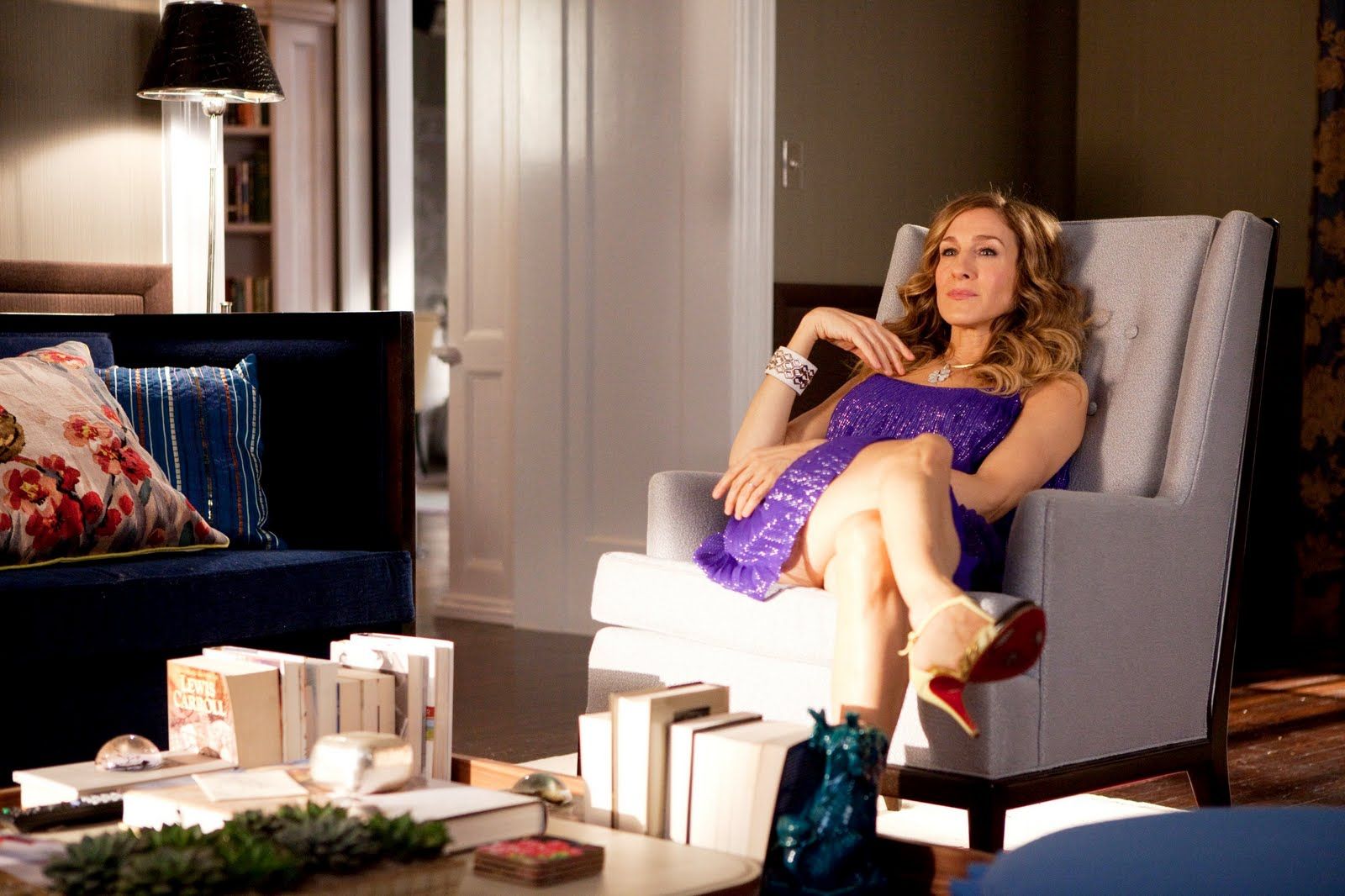 True to at least that little 5% of the total 3.7 billion women out there on planet earth. We all strive to afford that pair of shoes. The thrill is exhilarating, almost beyond words. It's when you finally walk into the store with your head held up high, try them on in store for the last time (since maybe you have been having this image of you looking at the mirror in the store trying them on for a couple of times), let them swipe your credit card, and carry that huge shopping bag with a huge smile on your face while you exit the store.
You still remember the urge, the fiery emotions when you first tried them on a couple weeks ago, when you attach the buckle in the last hole of the strap and stand up feeling like you're on top of the world. And the very first step you took in them, and how you can feel your cheek blush and the positive energy flows from your feet to the top of your head. Okay so here is the moment of truth. You know you can't afford to let them sit there in the store any longer. You want them to be on your shelf because they'd look fabulous on it. Even though this time, you realize there's not even a single legitimate reason why you should buy them. They cost so much yet you know you'd only wear them at most, twice in six months. Maybe you clearly know that it's not a good idea at all to splurge your money on them. But then okay, you took a deep breath, and decided to leave the store. You're totally doomed. Your thoughts revolve around the price tag, the exotic python skin, the buckle, the heel, the arch of the heel, the studs, and the last thing you heard from your SA saying, 'We only have one pair of this in your size, you know you don't want to lose it to some other woman. It's your call.'
Have you heard of the documentary film
God Save My Shoes
?