"I often get calls and emails from friends, family members and even strangers asking if they can wear navy with black and I sort of giggle to myself. Of course [you can]!" says Marie Claire Style and Accessories Director Taylor Tomasi-Hill who is a self-professed style chameleon. We all know that this past couple of year's fashion week excitement has been escalated due to our access to check out what the editors are wearing, and how they pair them. I like Taylor's style the most of all the editors. She's like the perfect combination of modern-edgy, and elegant, and maybe a bit rock chick, but still ladylike. She can transform, and she always innovates.
She's also the kind that will wear the same thing twice, unlike everyone else. She wore the Dries top some time ago, in New York Fashion Week with cargo jeans and a mini Chanel bag, if you can recall.
"She can and does easily wear the rock star chic of Lanphear, the effortless minimalism of Alt, the sexy chicness of Roitfeld, the ladylike eclecticism of Giovanna, the on-trend looks of Rutson and Hillman, even elements of designer-loving ADR." Best explained by a forum member on TFS.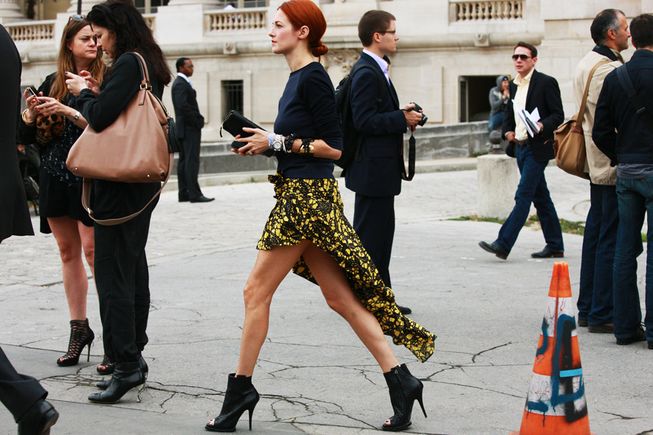 This look featuring the asymmetrical printed Thakoon skirt is priceless. Best photographed by Nam of Streetfsn for Grazia.it.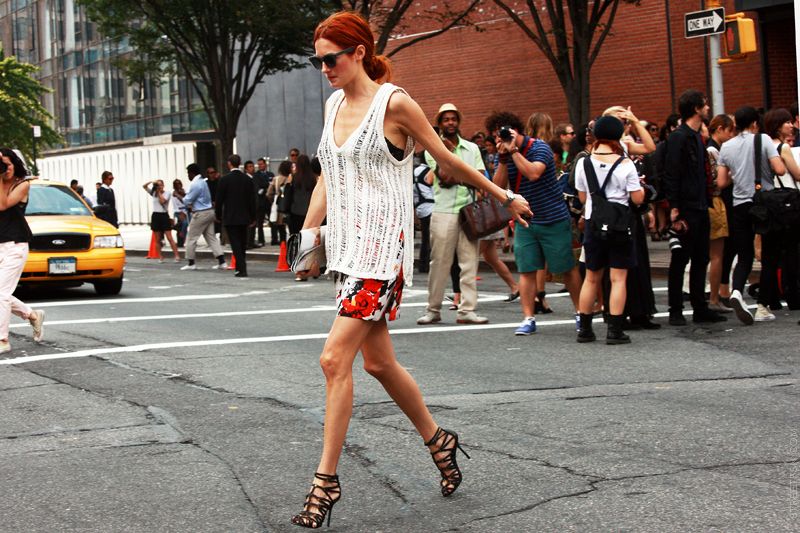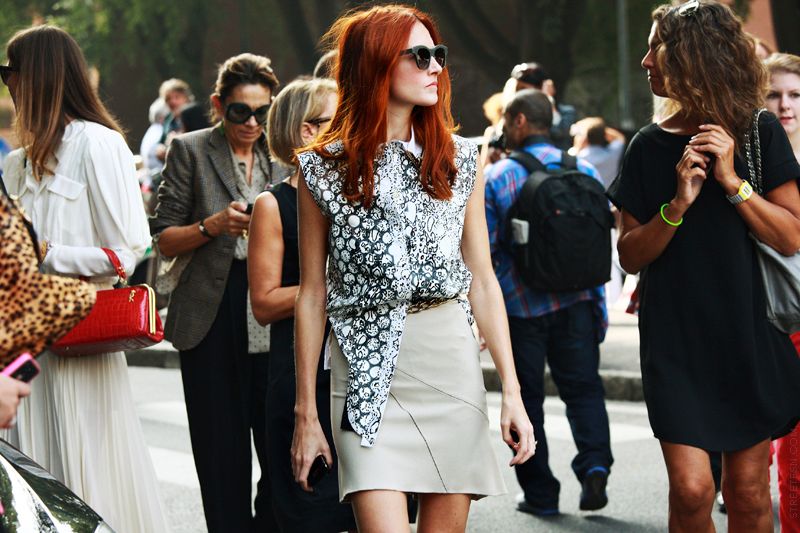 She has really pared down on the accessories. Okay here's to a legitimate statement style of tucking (half) shirt only at the front.
That's actually a Dries van Notten button-down men's shirt underneath her Proenza Schouler sequin skirt you're looking at. Do we really believe that she doesn't forward plan her fashion week outfits?
Images from TFS.