Have you heard about Gaga's Workshop? It's a collaboration between Barneys and the iconic Lady Gaga under the creative direction of Nicola Formichetti for the holiday season of 2011. Oh how wonderful it would be like, to be in New York, witnessing the celebration launch last night.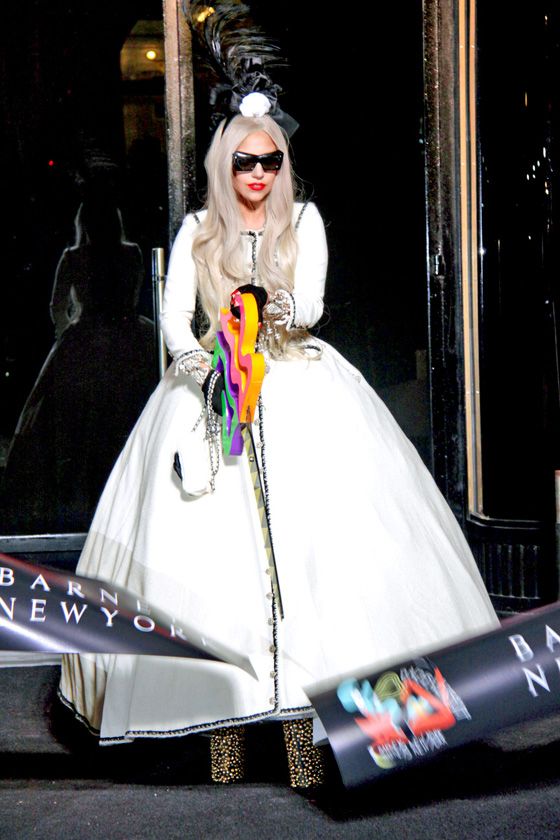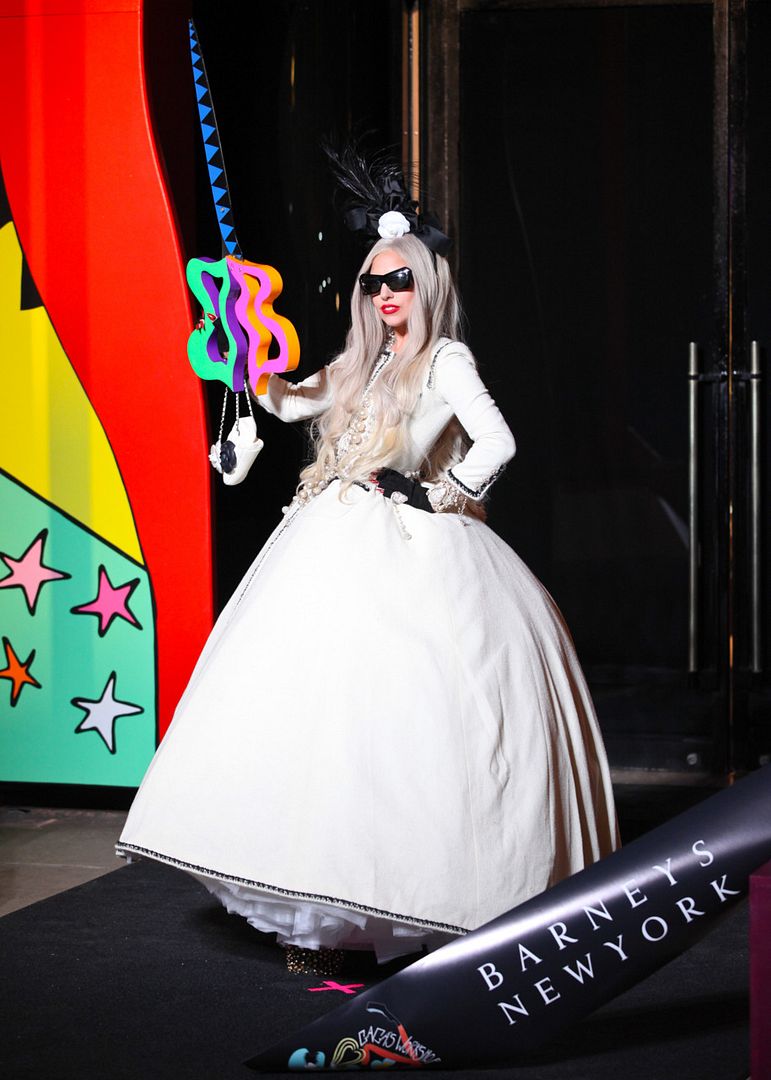 Lady Gaga being Gaga, in a custom Chanel gown. Who else in the world cuts ribbon with a multi-color chainsaw? Brilliant!
Karl's sketch of the gown! I remember this morning I saw her tweeted, "Getting ready for the opening of GAGA'S WORKSHOP at BARNEY'S in NY tonight! Wearing custom CHANEL by Karl Lagerfeld . #PinchMeMom #OhEmGee". What a dress.
Now check out the gorgeous lady Blake Lively in Elie Saab Spring 2012 Pants Suit. It's nice to see her in something different than a dress, really. Quite refreshing, isn't it. Can't do wrong with the lace element on the shoulders and of course, the vibrant colour of the suit.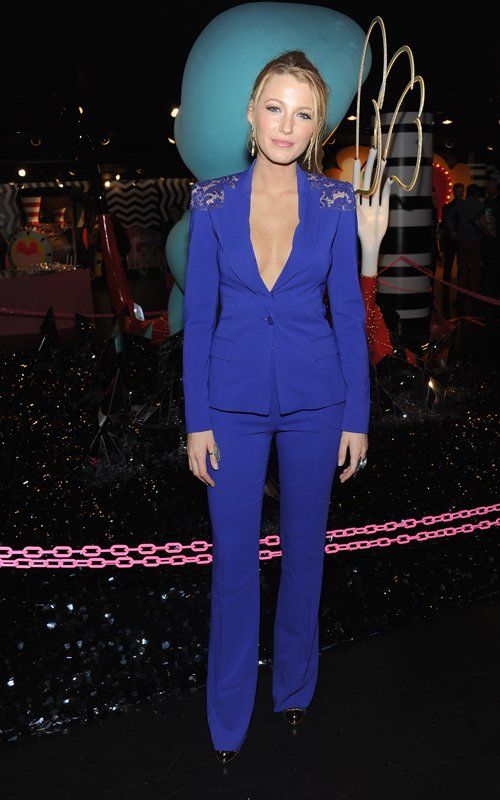 With Rufus Humphrey!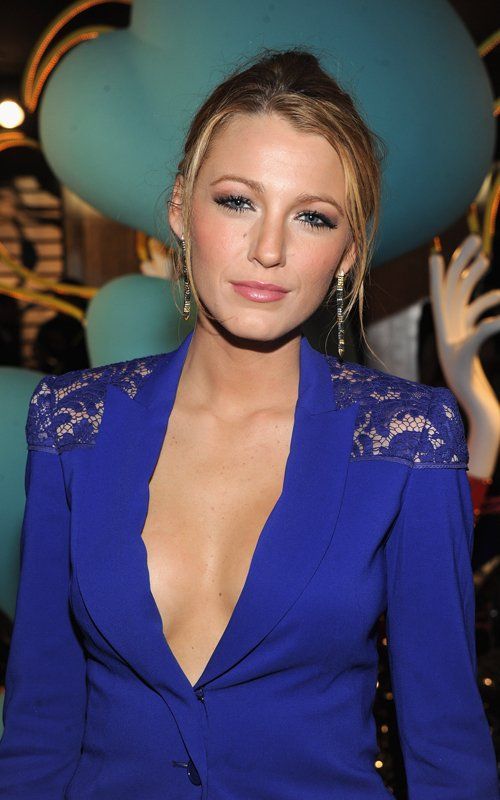 I found this military hat very intriguing, it's my favorite piece of the collection. This goes for $350. View the complete collection
here
. Trust me you will at least find ten items you'd die getting for Christmas.
Apparently, this project is very impressive. I'm not a Gaga fan, myself, but somehow I can feel the energy and to me, this is exciting. Very unique! What do you think? Is anybody getting anything from the collection?
Images from various sources. Read more about it
here
.