I went to check out the Spring Summer 2012 collection yesterday with my girls at Takashimaya. These particular shoes, in gold, are gorgeous beyond words. Magical. Call them crazy, with the perfect mix of lace, metallic leather, ankle straps, strass and studs.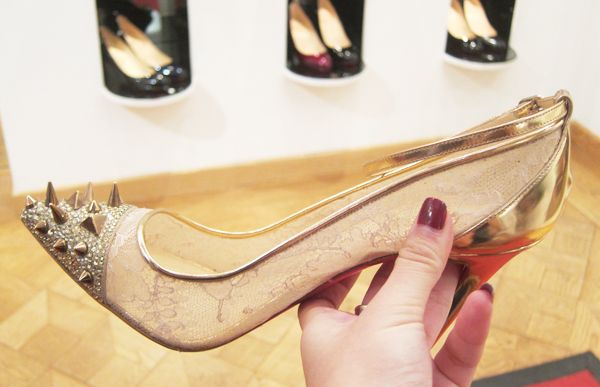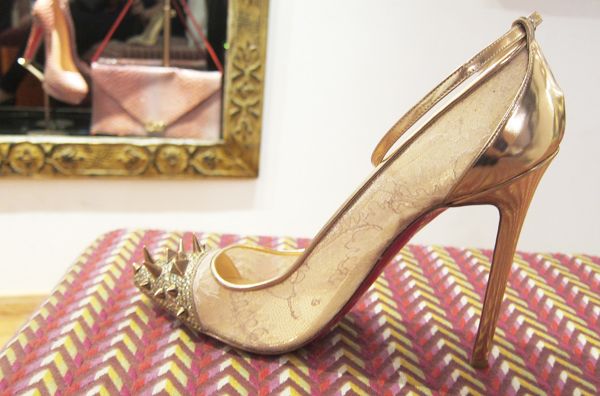 One word: extraordinary. The Picks & Co 100 is available in store for pre-order, retailing at S$2060. Anyway, the sample they have are 120mm but they will once again, only bring in the 100mm version, so as for the Pigalle, in neon pink and yellow. The SAs have been telling me that Asians won't be able to walk in the 120mm Pigalle, since the arch is very tall and that their feet are so small. So it's gonna be unbalanced and unstable. What do you think? I want to hear from you, Pigalle 120mm owners with small feet.
P.S. I can't seem to find these anywhere online yet. So perhaps this is the first look? Feel free to share with your friends!
Updated on June 3rd, 2012
: They are currently available at
Bergdorf Goodman
for USD1495.
Photographed by my dear friend, Michelle Ho.