I've round up five best dressed according to my preference. Surprisingly, they are in a completely different shapes, colors and styling. But isn't that the point?
1. Zooey Deschanel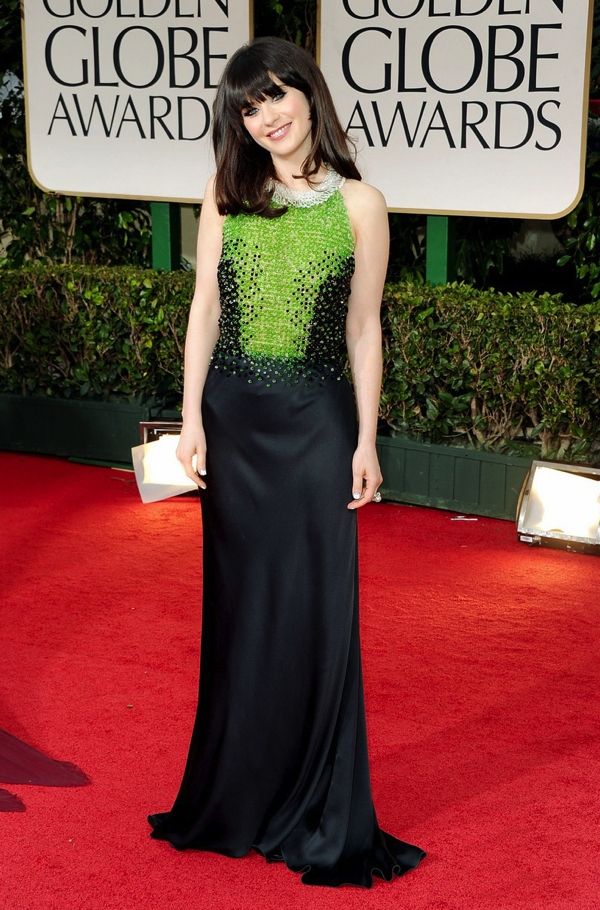 Let's start with my most favorite dress, worn by my current girl crush, Zooey. Here is she looking super gorgeous in a custom Prada black gown with lime-green beading on the torso. The newly single actress is nominated for Best Actress for her TV show "New Girl."
2. Heidi Klum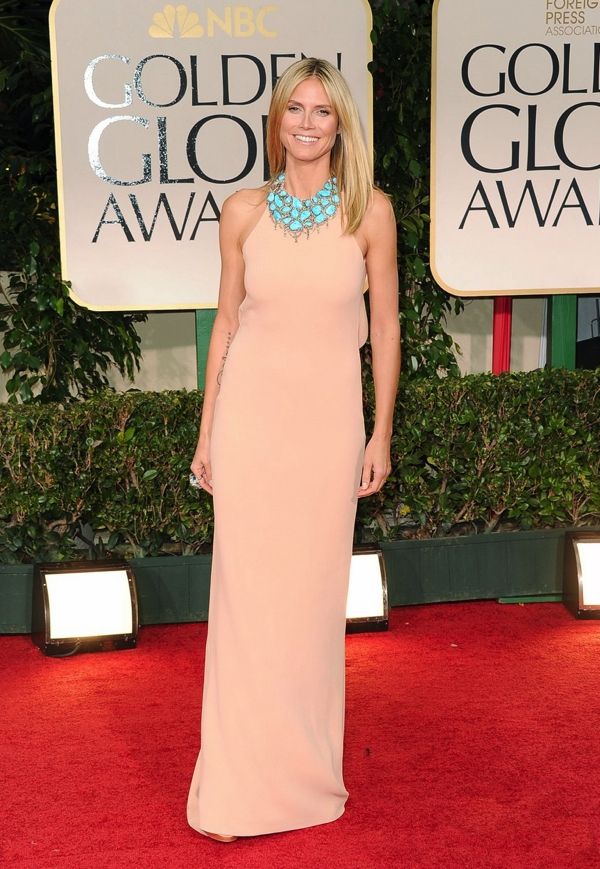 Best nude dress this year goes to Calvin Klein.
Fashion Foie Gras
described, "no dress anywhere in sight as simple as this one". There was also no one who pulled off simple and elegant in this manner. I think Heidi has set a new fashion rule here. Apparently a turquoise necklace is hands down, the to-go accessories for a simple nude dress.
3. Sofia Vergara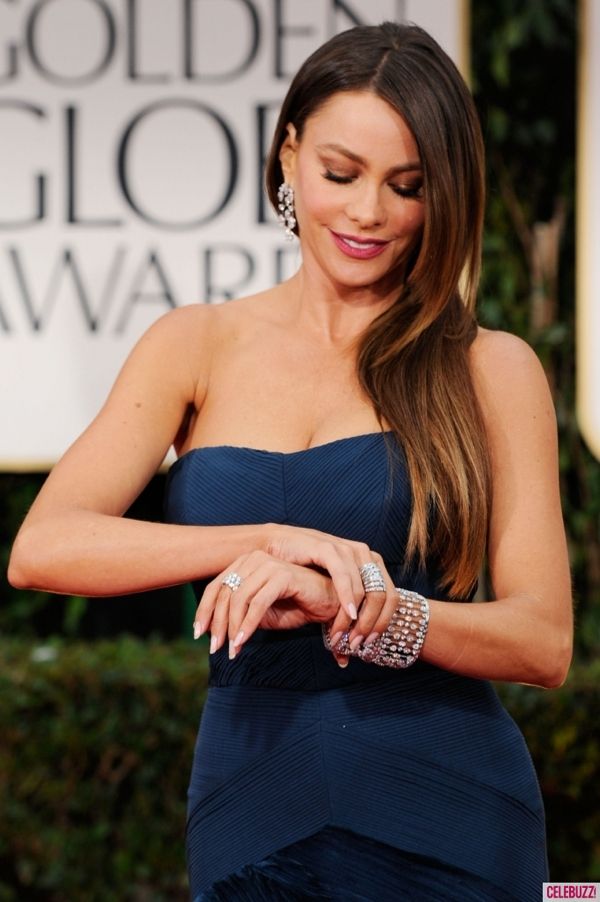 Let's move on to the dreamy, extravagant mermaid gown, so beautiful in midnight blue, worn by the uber-sexy Sofia. Only she can work this Vera Wang number. A girl really can dream.
4. Charlize Theron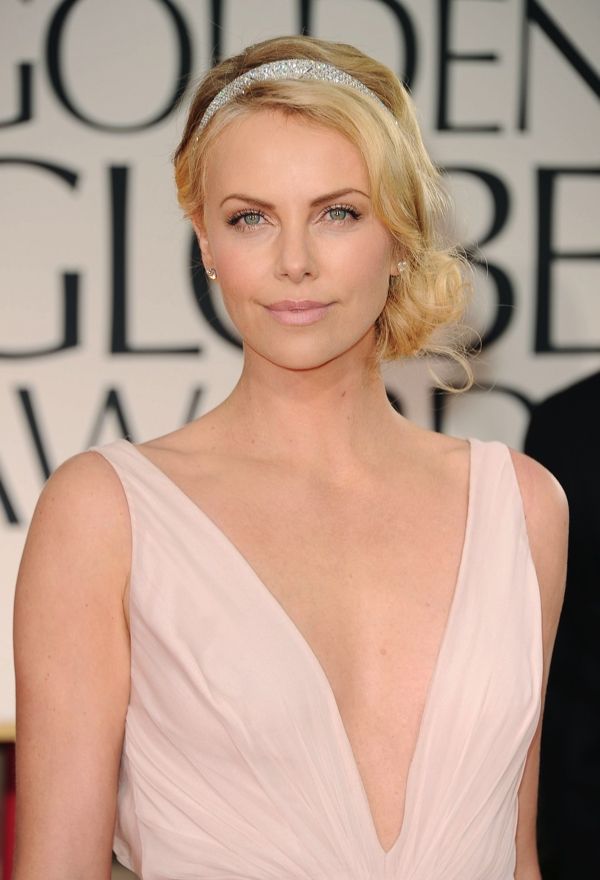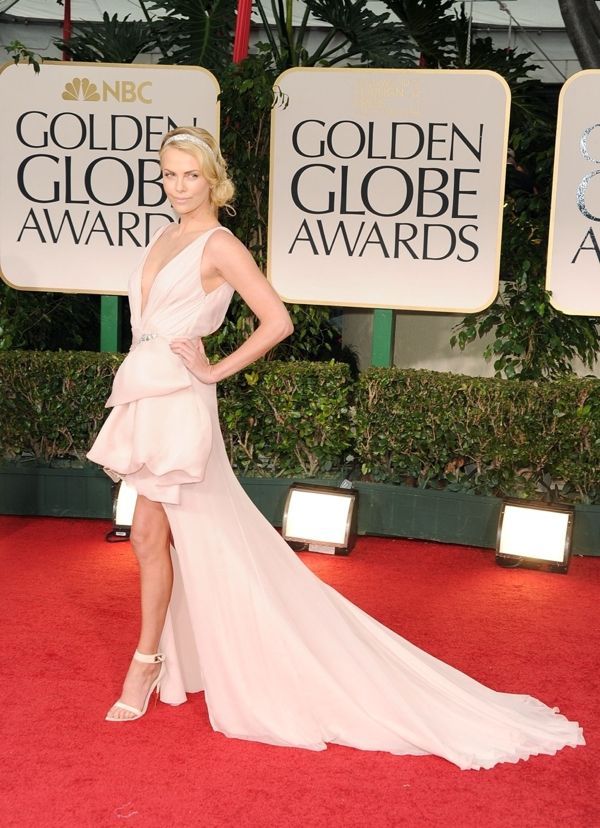 In Christian Dior, Charlize sits at the first position in quite a number of best-dressed list, but I have to admit that every little detail in this look is perfect. Oh look at that embellished headband.
5. Tilda Swinton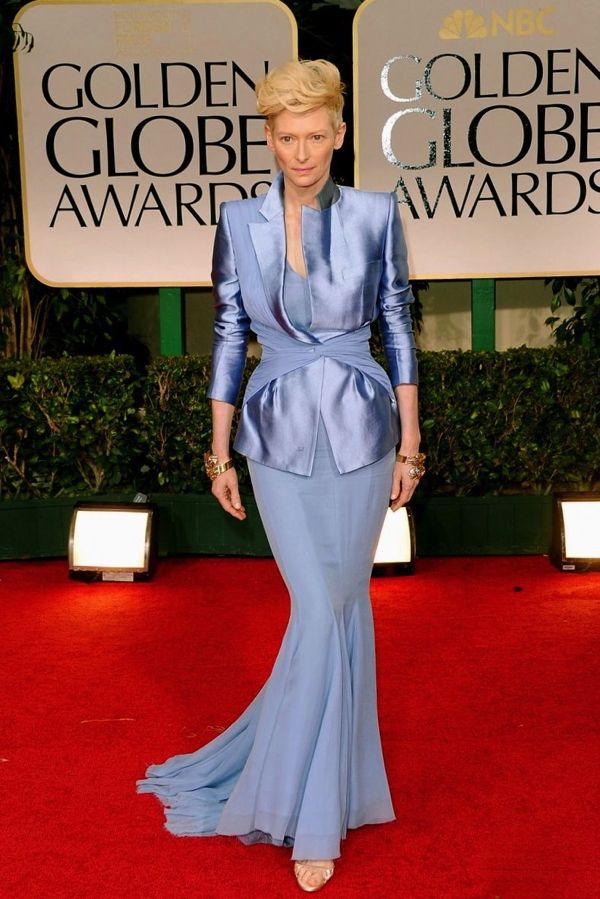 Finally, the daring Tilda in Haider Ackermann. This dress really complements her thin figure, I would say. Honestly I like her more with her old red hair. She looks pale and almost sick here. So what do you think, girls? Who's on top of your list this year?
Images from various sources.