These four particular pieces from the collection really sums up the mood for Pre-Fall. Perfect shades of muted colors, I love how the waist is defined, and the subtle designs.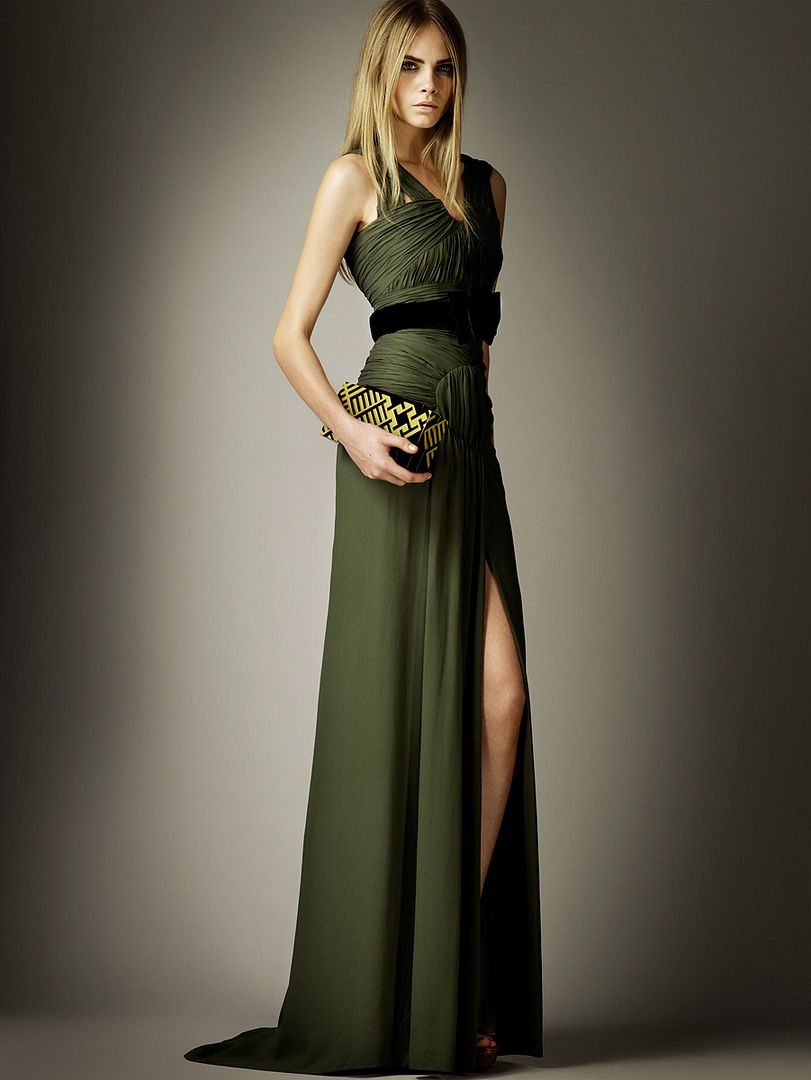 Best part is how I can finally see evening clutches I actually like from the brand. I can't wait to see them in person. Every single color is beautiful in its way. Is it me or somehow the pattern reminds us of
Proenza Schouler's Fall 2011 jacquard
?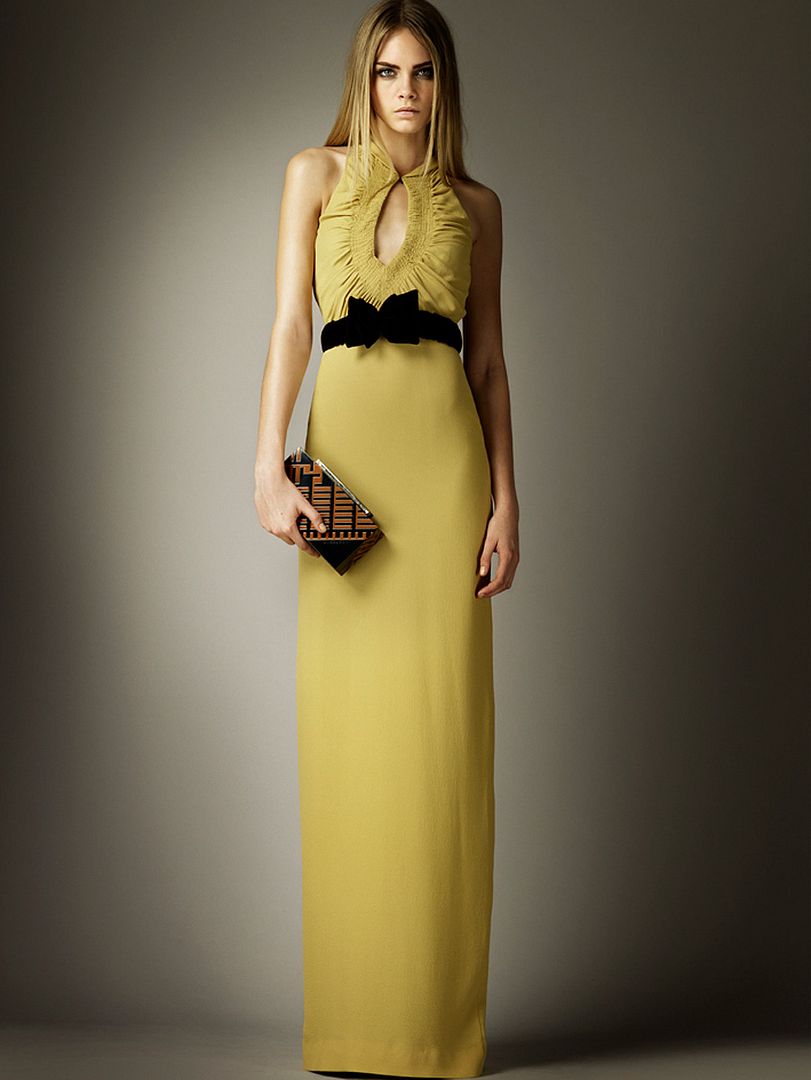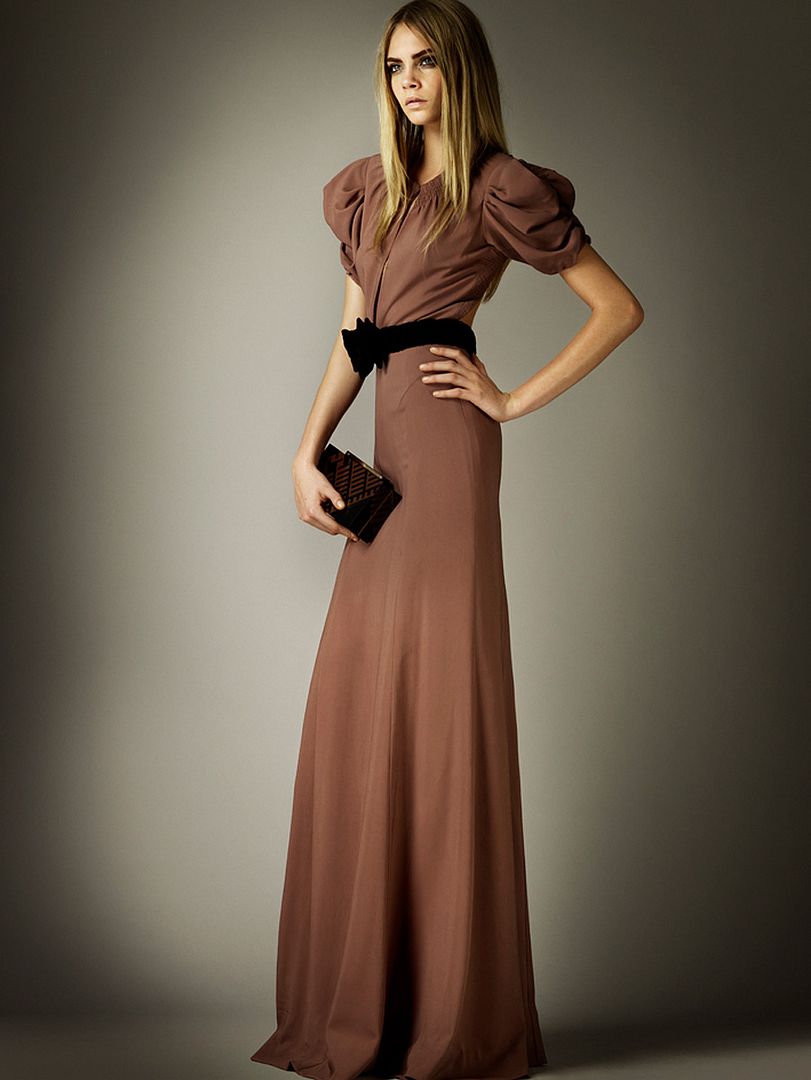 At last, are you liking the bow belts? Well I'm not really a fan, but at least they look sleek on Cara. What do you think?
Images courtesy of Burberry.