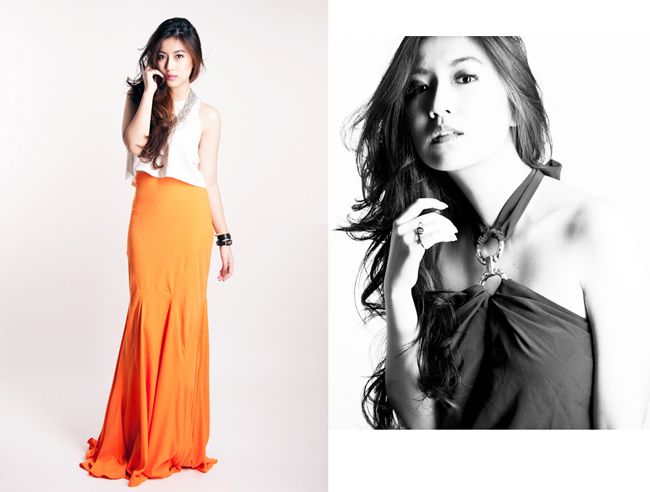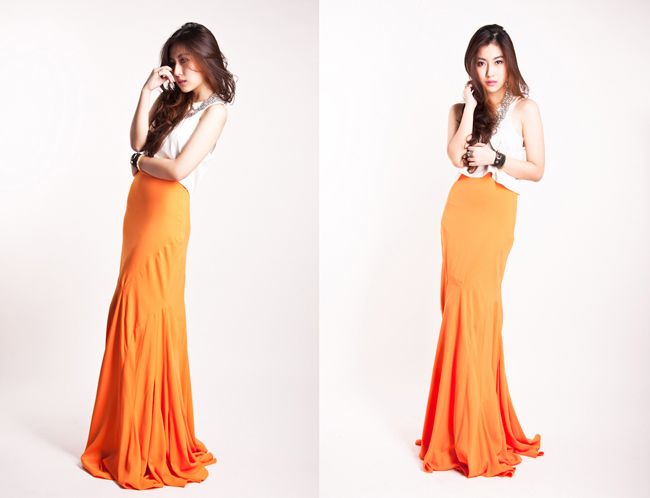 I went back to Surabaya last week and scheduled a studio shoot with my photographer friend. The shoot was done very quickly, I think within one and a half hour. I couldn't think of anything other than colors when preparing the wardrobe only the night before. Did my makeup myself and I love how I can finally work the bright pink lips.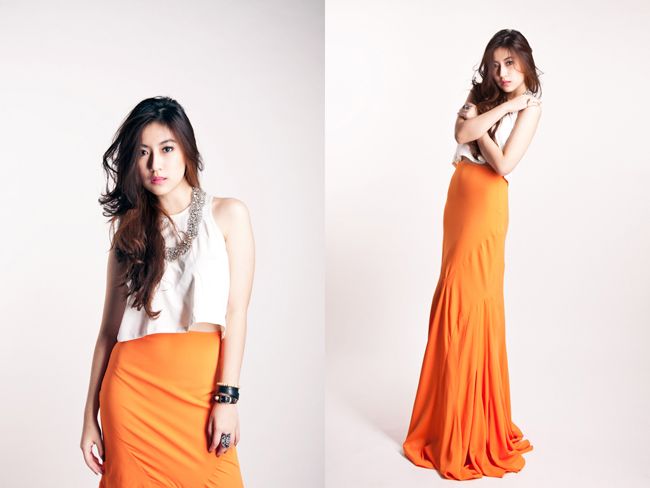 This orange skirt was tailored far back last year, when the orange Jil Sander skirt was booming. I never wore it out yet, but it looks so gorgeous when photographed here.
This yellow dress is from
ASOS.
I don't usually wear yellow, but I feel like it's about time to stock on something bright. The dress is brighter, more neon, in real life. Paired it with my
Lanvin
shoes from Spring 2011.
Do you realize that throughout the shoot I keep wearing the
Balenciaga triple tour
? Everyone seems to have it lately, but you can never go wrong with it, in Noir, with rose gold hardware. I'm thinking of getting my third bracelet, and apparently I can't resist the
purple
one from this season.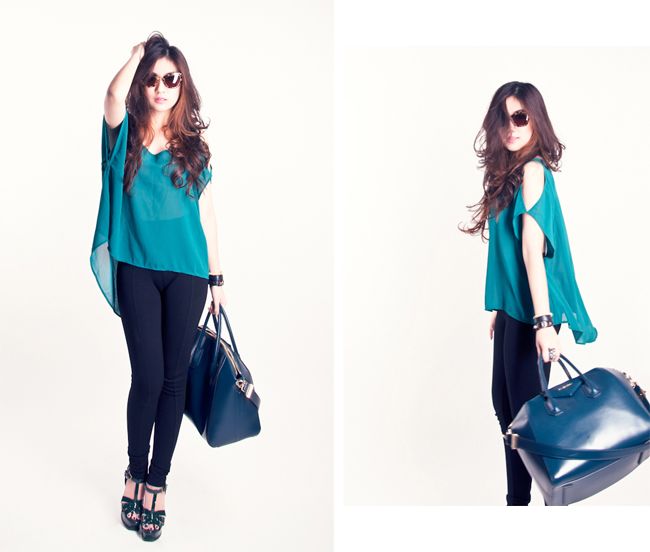 I don't wanna appear to matchy-matchy, but sometimes a girl can't help it. Okay, at least once in a while. Wearing my new favorite accessories in deep blue, the
YSL Tribute Sandals
, and
Givenchy Antigona
. More photos to come next week. Stay tuned.
Photographed by Deasy of VDS. Check out her amazing photoworks
here
.