There's no ideal way to store your babies, but here's what I think is the most interesting. I wouldn't agree with storing them in the box, because when it hits a a certain amount, you have several shoes from the same brand, it becomes very stressful and frustrating. Secondly, when you store them in their respective boxes, there's this issue of having to deal with the paper wrap, stuffings, dustbags, and other sorts of things inside it. I even put the receipts in the envelopes inside. I can come up with some other ideas, like these.
1. Antique wood shoe cabinet with glass doors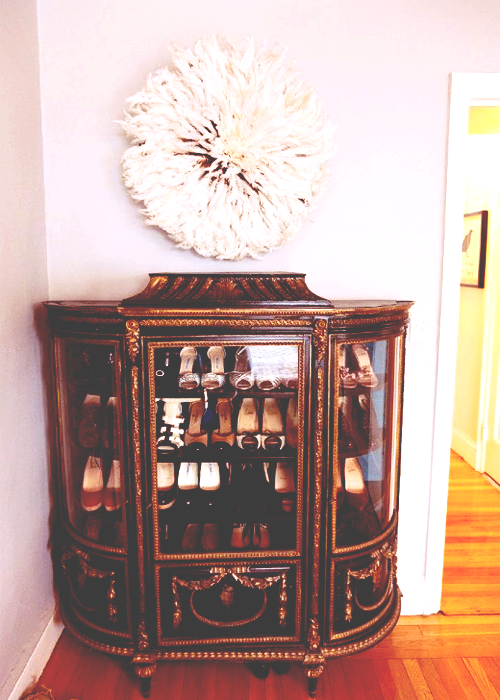 You have to make sure it's perfectly organized, color coordinated if you want to, so that whoever walks up to the corner when you place the shoe cabinet, will go 'Aww'. Or lets say, perhaps a little jealous with what you have.
2. Hang them on the walls using antique frames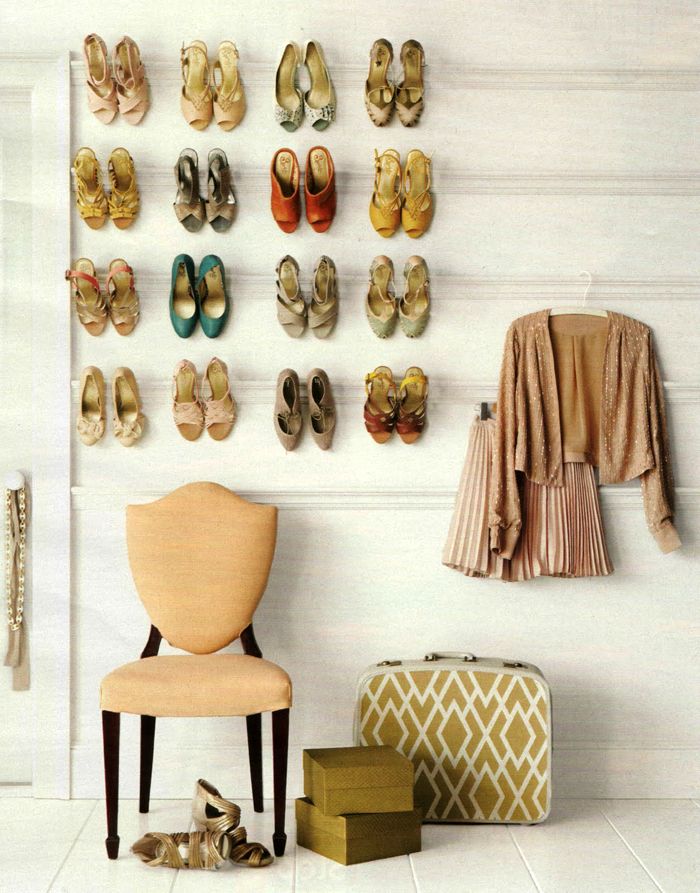 Looks like the keyword here is antique. But then, again, they look very authentic and personal. Perhaps, I like this idea more since they're more practical. Just make sure your shoes don't stink.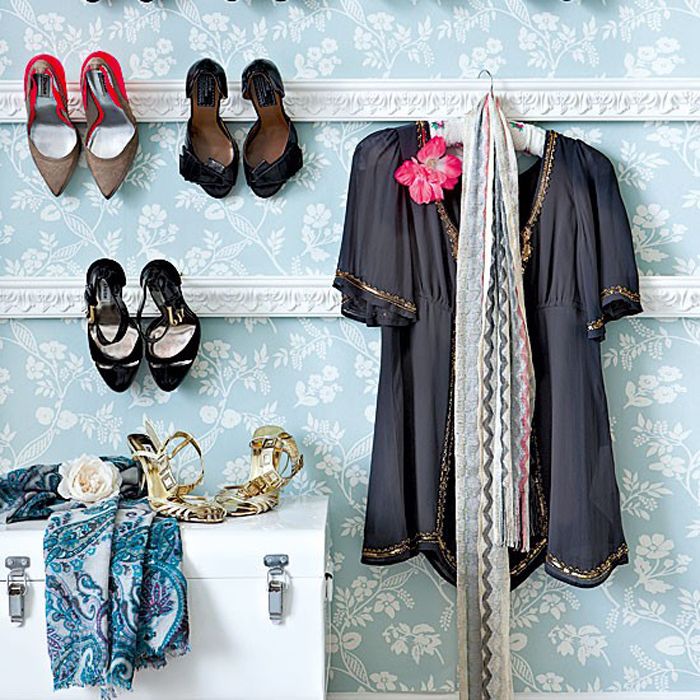 Be it in white, or in yellow, it's always a brilliant idea to spice up the whole look with a beautiful decorative wallpaper. Okay, if I would really adopt these methods above, I'll choose to have both. Maybe I'll use two corners of my place with different color schemes, for different occasion and mood. Looks fun, isn't it? What do you think? It's time to go for some home decor shopping!
Images from various sources.