A beautiful spread with the theme of Spring's affair. Lara Stone wears staple pieces from Spring 2012 ultra-feminine silhouette . Her cowboy hat-wearing lover, is played by actor Aaron Eckhart.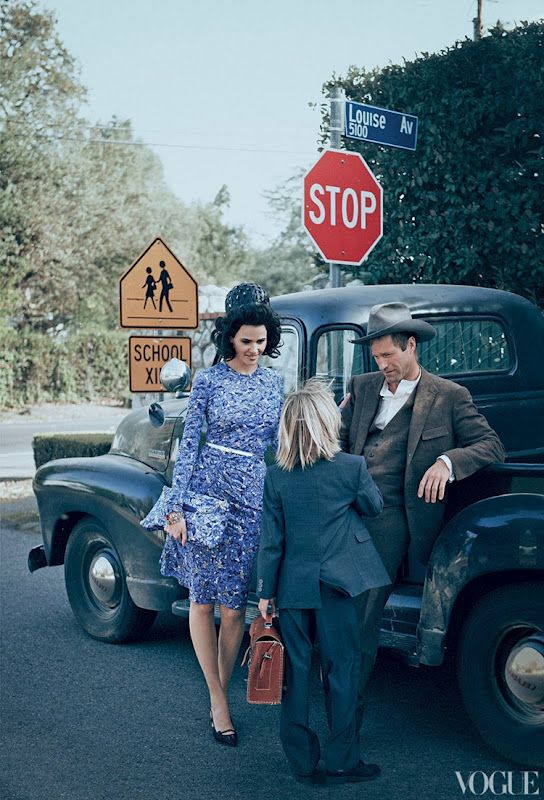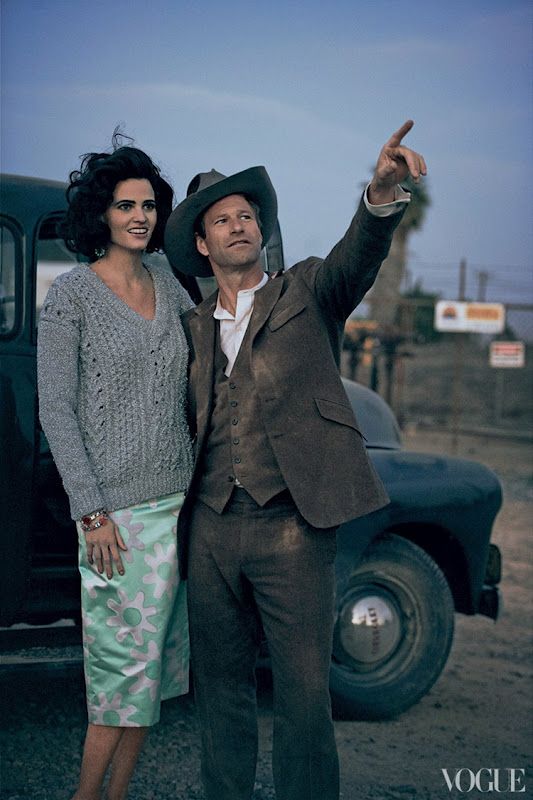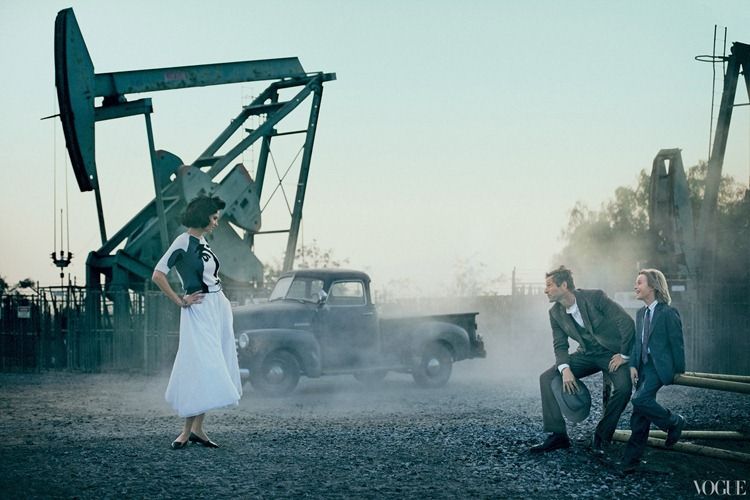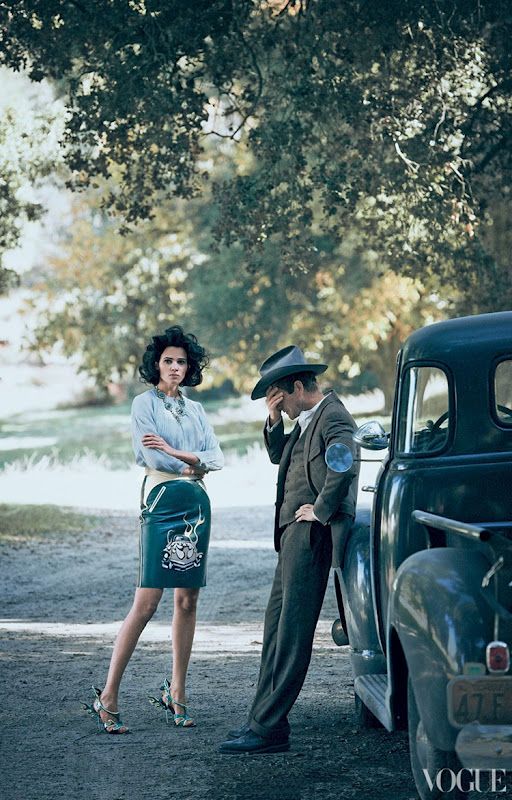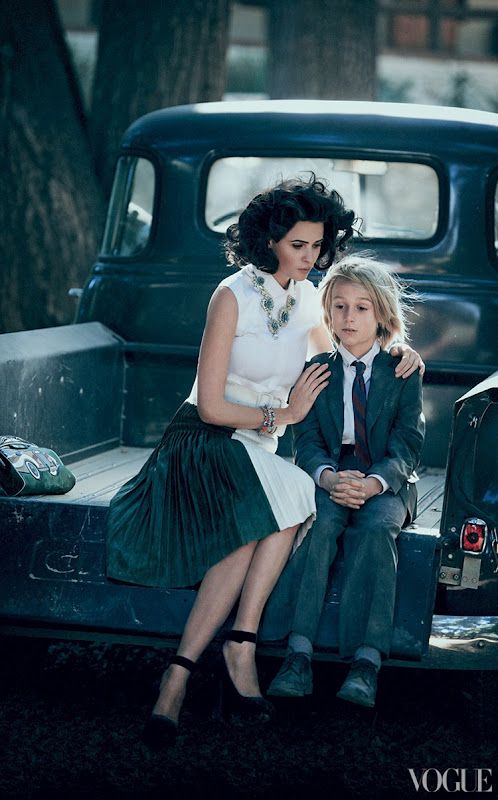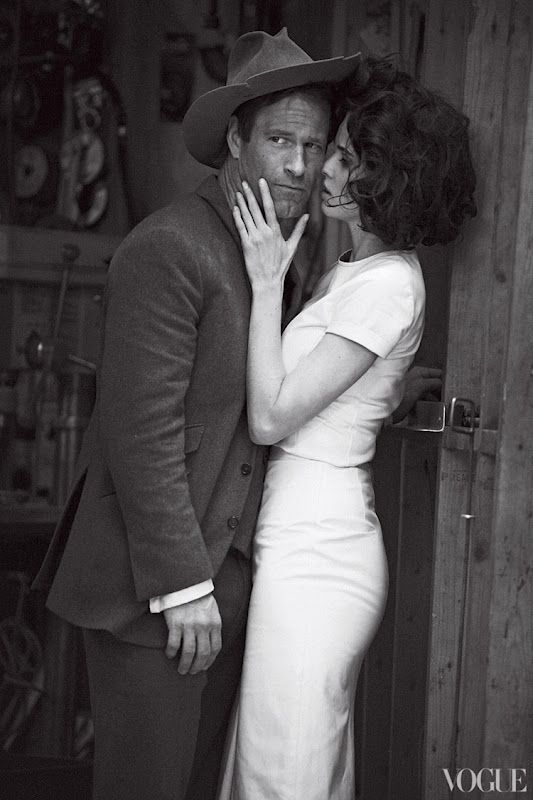 Perfect to begin the month of February, the month of love and romance (read: Valentine's day). Everything seems so cliche, yet so well represented in these dramatic photographs.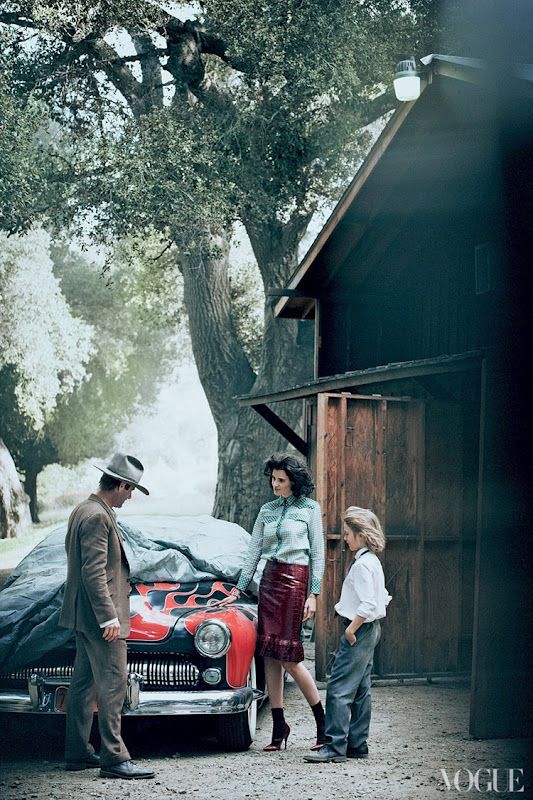 Images from US Vogue, February 2012. Photographed by Peter Lindbergh.