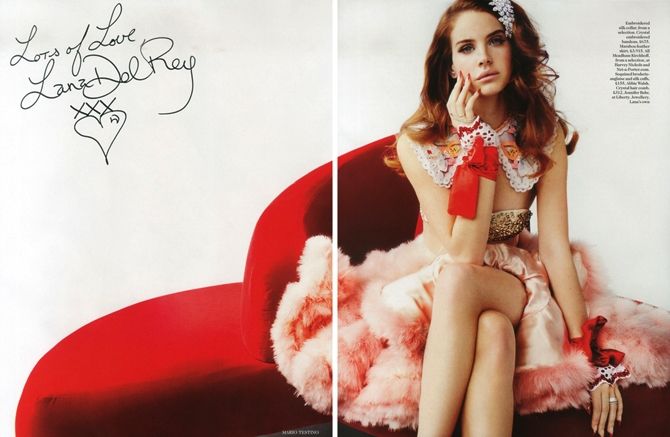 It's definitely not a very long time until my girl crush, Lana Del Rey, the amazing 'indie' artist made it to Vogue. Perhaps maybe it indicates that
Prada
is really coming true. She definitely looks extremely lovely here, full of charm, yet over feminine (not in a good way) and a little 'cutesy' (on the cover, especially).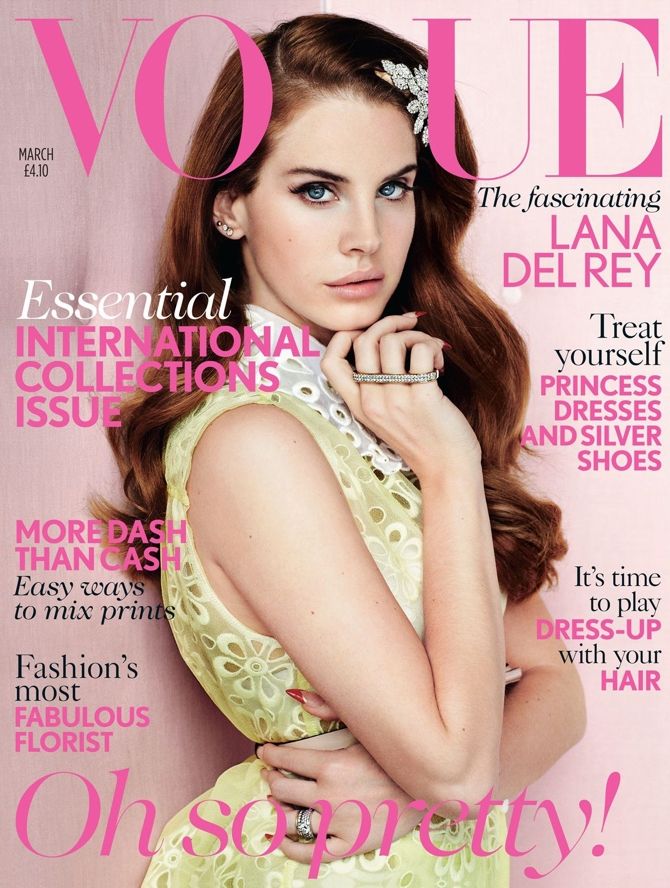 When I first saw the cover I thought, "Is this another fake creation from
Fashin
?" I don't think the pink background plus those 'Oh so pretty!' headline (also in pink) works here. But then again, it's UK Vogue.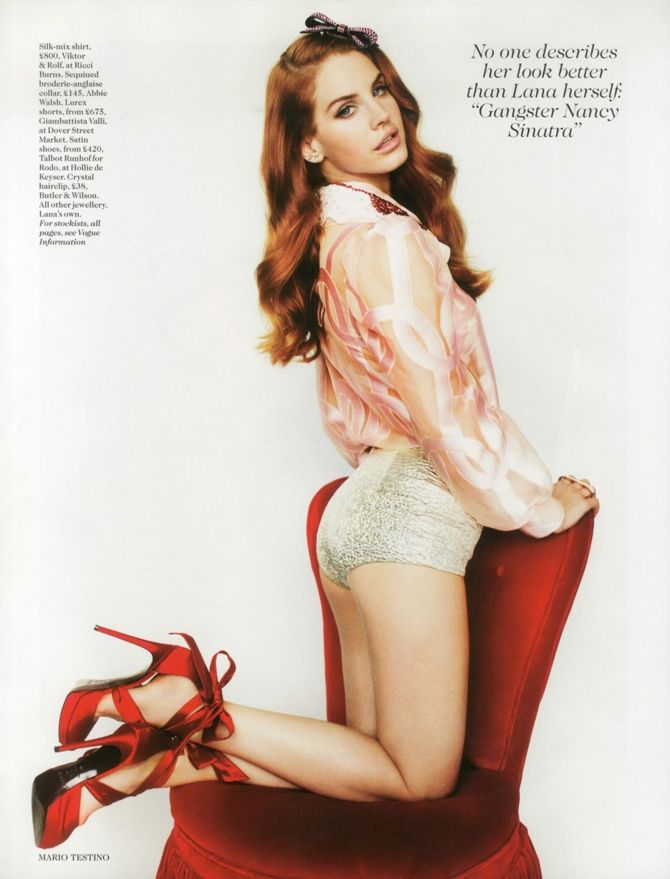 Following
widespread confusion
over putting Lana as March cover, Alexandra Shulman defended their choice in her editor's letter. "I am many of the thousands of people enraptured by the throaty, seductive voice of Lana Del Rey ... Once I had seen Lana play at a small event in London, I was convinced that she would be a great Vogue cover girl, even though she is probably one of the newest stars in her field that the magazine has ever had on the cover."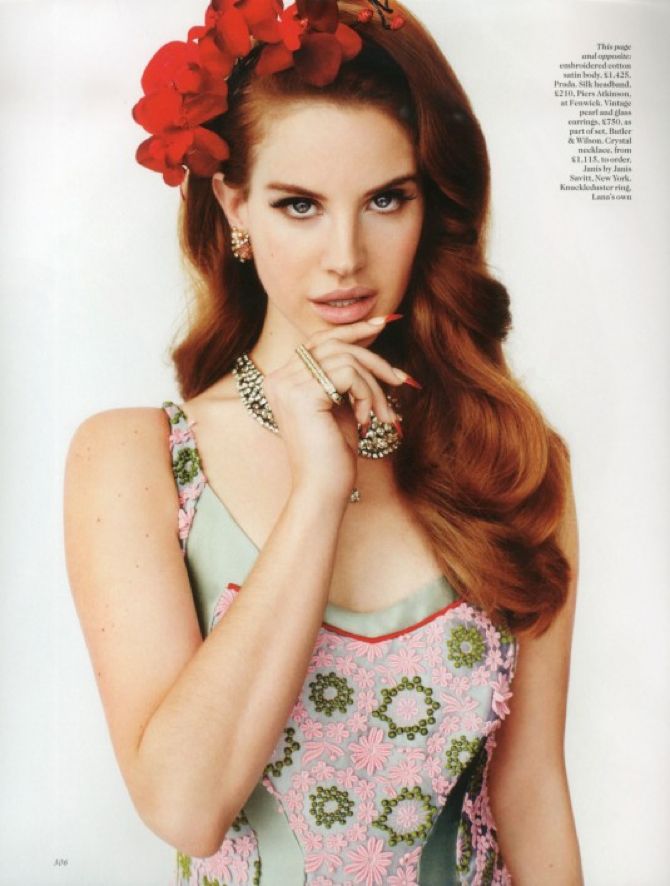 After all, she does look best in Prada. Okay, she also wears the Spring 2012 bodysuit better than anyone else. I love the editorial here. I think Lucinda Chambers did a brilliant job in styling the shoot.
All I know is that she is prettiest when she smiles. These are photographed by Mario Testino. Moving on, the next cover girl is no other than Alexa Chung for Elle.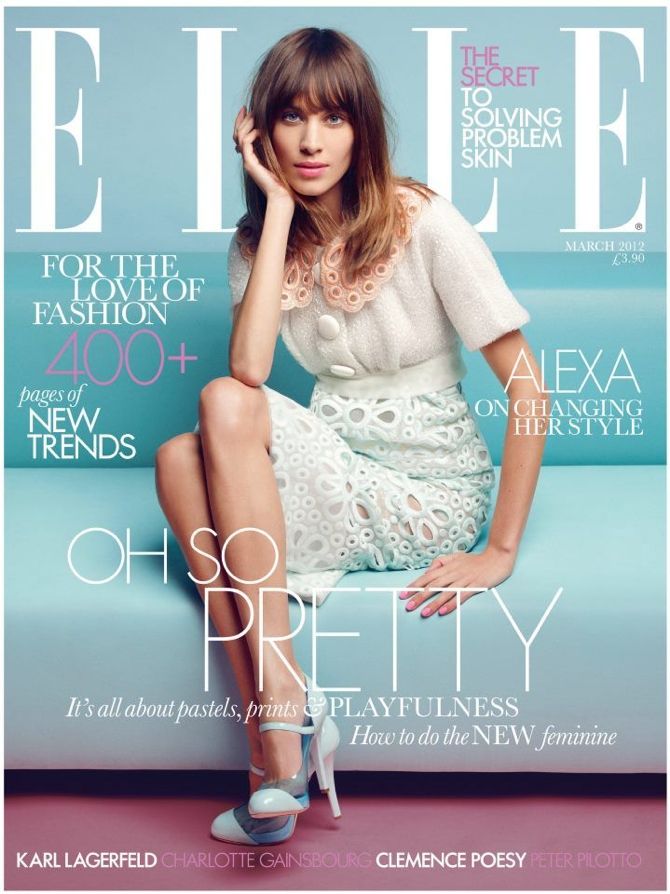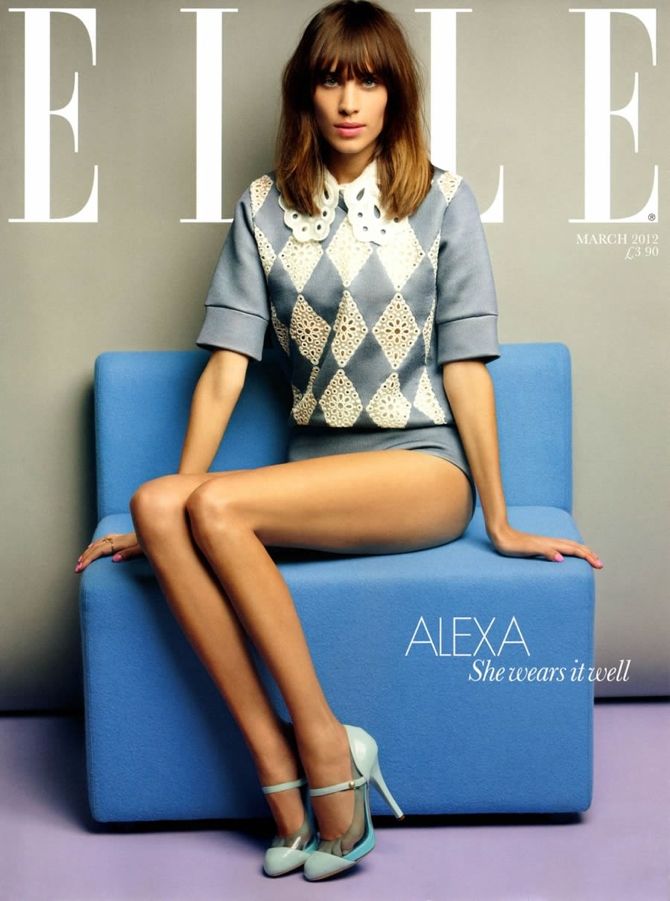 Just like Lana, Alexa also wears Louis Vuitton both on the March subscribers edition and shop copies. Always loving her stick thin figure, look at those legs. Although it's a bit boring, I think 'she still wears it well'.
I think this is her best shot in an Erdem dress, flaunting her angular arms and legs.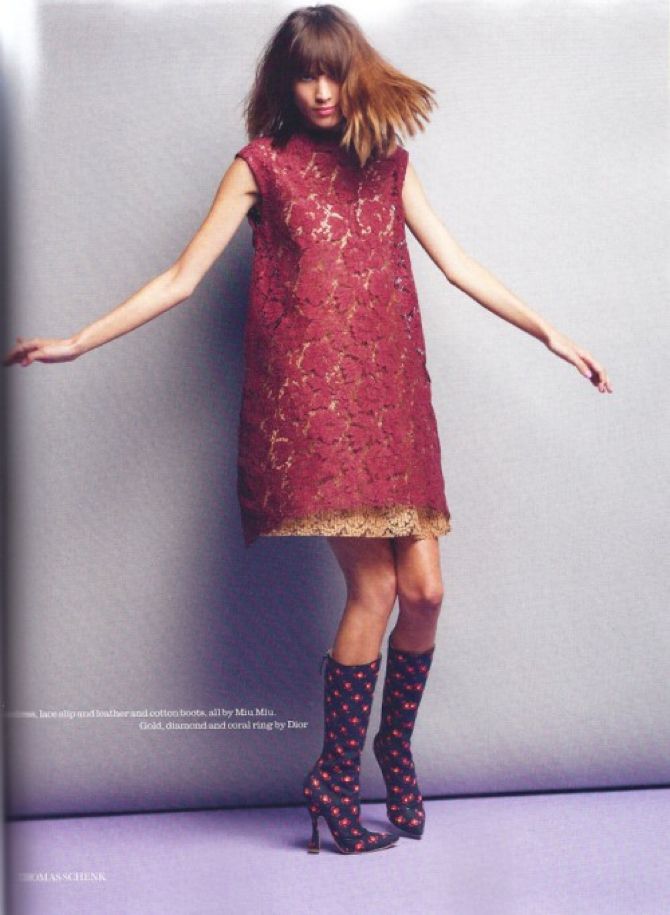 Shot by Thomas Schenk, I have to agree a little that sweet can be so boring. Alexa may have made a better cover than Lana, but the editorial fails to impress me. Finally I will make my final claim here. To me, now it looks like it's Lana over Alexa.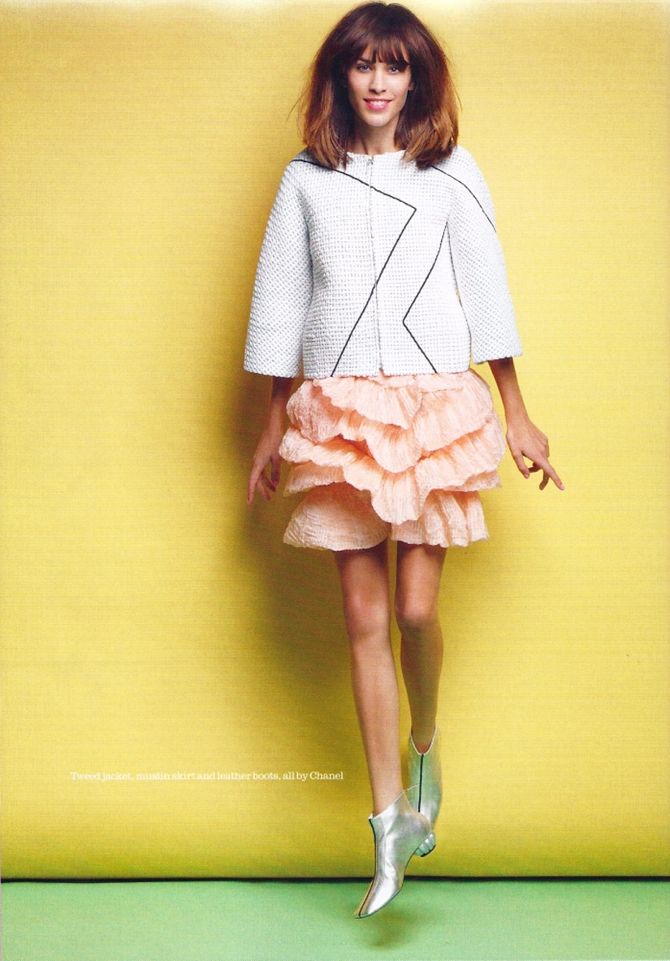 What do you guys think? Who's your favorite girl?
Images from various sources.