Lily Collins, my girl crush from
Abduction
, came in a blue embroidered tulle dress by Monique Lhuillier. She's such a darling. The very dreamy, super stunning dress from the
Pre-Fall 2012 collection
has magically transformed her into the princess of the night. It's almost similar to the recent Fall 2012 dress by Marchesa shown in New York last week, if you can recall. Anyway, she was chilling with Selena Gomez and they shared this very adorable
twitpic
! And apparently they both dated Taylor Lautner.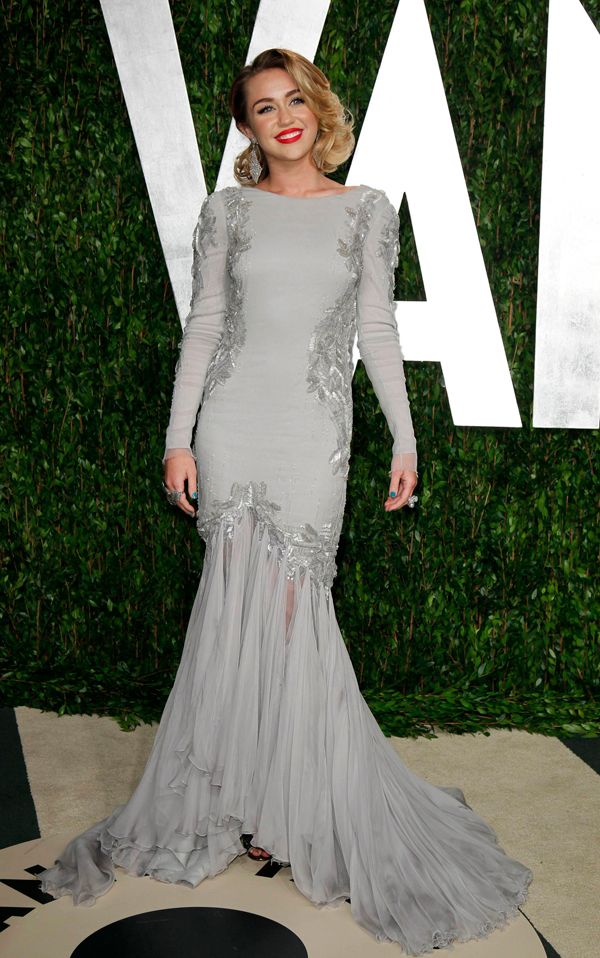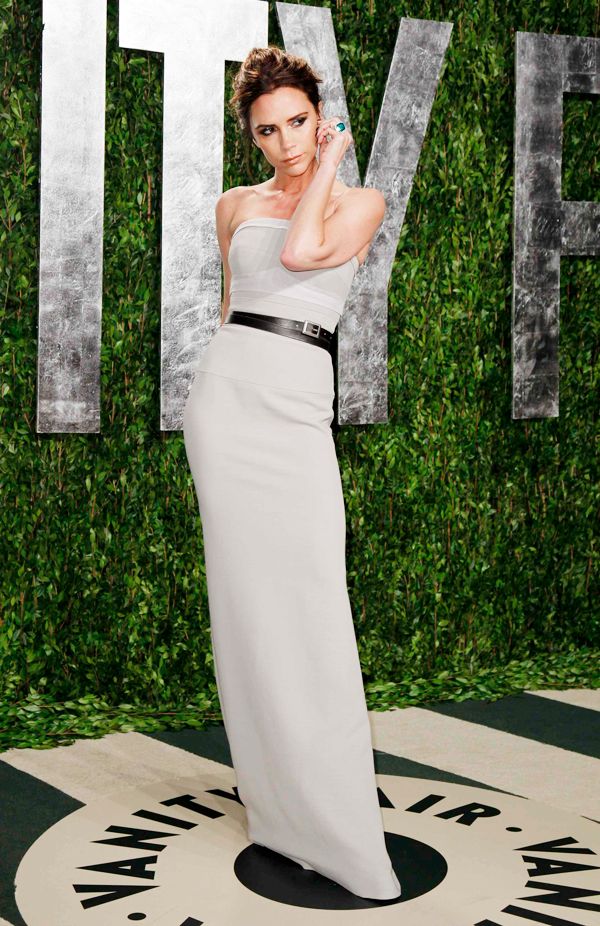 Miley Cyrus and Victoria Beckham both look very impressive in light gray gowns. Victoria was wearing her own design (of course). I can very rarely find a well-suited belt for an evening gown, but this dress was perfect. I like her pose in the first picture, showing her huge emerald ring. You know you can't beat something like that.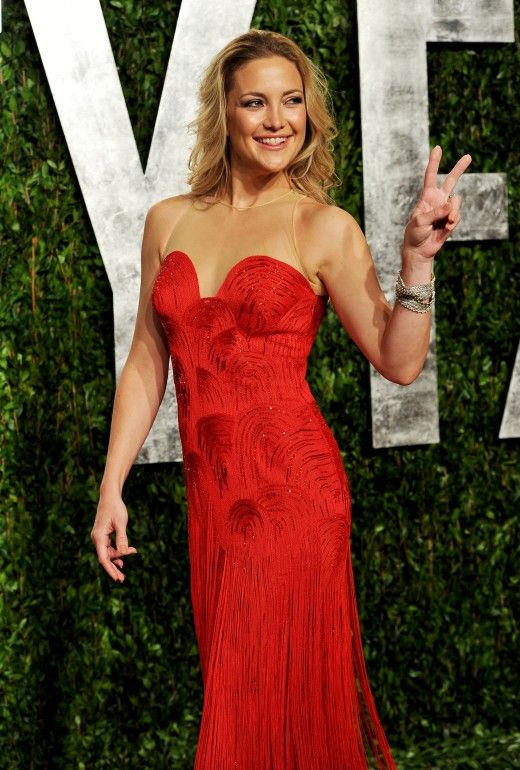 Claire Danes, Diane Kruger, Kate Hudson and Rosie Huntington-Whiteley are amongst the red-dress clan. I think Diane's dress is a winner.
And there were TomKat. Katie's wearing Elie Saab. I'm starting to like them more and more.
Still in trend, black sheer gowns. Kate Bosworth in Prabal Gurung and Emma Stone in Louis Vuitton.
January Jones, Elizabeth Banks and Shailene Woodley opted for green.
At last, the hottest female actress on earth, Sofia Vergara in a white, strapless, sparkly Roberto Cavalli gown. Who's your pick?
Images from various sources.